Patriotism, Government Influence and Consumer Wariness

13 years, 11 months ago
(Comments)
Russia is a large and exceedingly complicated market which many international companies struggle to understand. Nataliya Popovych supplies some pointers to success.
With a population of 143 million spread across 11 time zones, Russia is one of the world's largest, most rapidly developing and complex markets. Achieving commercial success here requires a customised approach. For although Russia has changed enormously over the last 15 years, from an international business standpoint it remains a Wild West of sorts, a challenging Terra Incognita.

While the President and Prime Minister enjoy an amazing 60-70% approval rating, Russians have an inherent distrust of all other governmental structures. This is reinforced by high levels of corruption, a problem frequently encountered by international companies entering the market.

The government has sought to attract international investment, yet at the same time it retains a significant influence on business. Remarks from senior government figures, whether explicit or vague, can have a damaging impact on business reputation.

When Russian Prime Minister Vladimir Putin publicly accused Russian mining and metals giant Mechel of tax avoidance, the company's stock plunged 30% in a single day of trading in New York. Overall, the government's influence means companies active in the Russian market need a specific focus on corporate messaging and executive visibility and must be extra cautious and respectful of government stakeholders.

The Russian government's influence is apparent even in those areas that in the economically developed societies of the West are traditionally driven by consumers. Corporate social responsibility in Russia often occurs due to the government's urging or instruction for business to invest in its communities, rather than through communities demanding that companies give back.

An educated audience

Not only does the political environment of Russia heavily influence companies working in the region, but the unique consumer picture also requires special attention. Companies entering the market find they are dealing with consumers with a higher-than-average cultural education. From a country that gave the world Pushkin, Tolstoy, Dostoevsky and Chekhov came also some of the world's leading innovations in chemistry, nuclear physics and aviation.

Today, Russia is striving to become a global leader in innovation. Government organisation Rusnano was founded to invest over $5 billion in developing nanotechnology. International leaders are starting to see Russia as a venue for hi-tech investment: HP has one of its three global laboratories in St. Petersburg, pharmaceutical companies are committing resources to R&D in the region and there are even long-term government plans to develop a Silicon Valley in Russia.

Undoubtedly the Russian people have endured a turbulent transition since the fall of communism, marked with financial crises and major investment scams. This has led to very peculiar financial habits: after repeated bank defaults, many Russians stopped trusting the system, choosing mattresses over bank accounts. Now, coming out of recession it will be a challenge for financial services companies either already in the market or entering via M&A to establish credibility with the Russian population.

Time and time again, companies have found that they must focus on consumer education. Sometimes this means starting from scratch: when ING Life launched in Russia, it had to explain the basic idea behind life insurance before it could even begin to start communicating its competitive advantages. The fact that in Russian the term insurance is "strakhovaniye", based on the root of the word "strakh" or fear in English, does not help either.

Avoiding mishaps

There are many potential opportunities for international businesses in Russia if they understand the average consumer. In certain consumer segments, the Russian consumer is both patriotic and proud of their heritage and will often rebel against global conglomerates in favour of Russian brands, which are perceived to be more natural. Consumer brands find they need to be conscious of this and adapt their positioning in order to avoid major mishaps.

A successful example is Campbell's Soup Company. Before the company entered the Russian market it invested in significant consumer research. The approach paid off: Russians are soup experts and positioning Campbell's as the world's soup experts would have been immediately rejected. So Campbell's developed a special Russian product: boullion bases that helped Russian consumers make their own soups according to their own recipes. Campbell's has seen the successful results in the form of consumer advocates, and ever-increasing sales.

This Russian pride stretches into the global arena. It is no coincidence that the local slogan of the Sochi 2014 games for Russia was not Gateway to the Future, but The Games we DESERVED. There is pride too in growing prosperity, with the luxury consumer goods market holding up well despite difficult global circumstances.

As Russia becomes home to more and more international brands and companies, there is the widespread realisation that a company can grow fast and rich here if it understands the rules and complies with the environment. Communication and market insight are key to achieving this success and we at Weber Shandwick are delighted to be able to assist our clients in meeting their goals.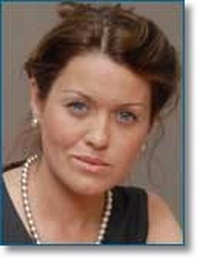 The Author
Nataliya Popovych is the President of PRP Group, a Weber Shandwick Affiliate company. She supervises the firm's operations in Russia, Ukraine and Azerbaijan as well as drives the development of the agency's business in other CIS markets.
mail the author
visit the author's website
Forward, Post, Comment | #IpraITL
We are keen for our
IPRA Thought Leadership essays
to stimulate debate. With that objective in mind,
we encourage readers to participate in and facilitate discussion.
Please forward essay links to your industry contacts, post them to blogs, websites and social networking sites and above all give us your feedback via forums such as IPRA's LinkedIn group. A new ITL essay is published on the IPRA website every week. Prospective ITL essay contributors should send a short synopsis to IPRA head of editorial content Rob Gray
email
Share on Twitter
Share on Facebook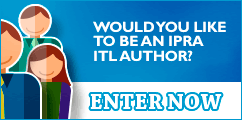 IPRAOfficial