Five Goals for Public Relations in Barbados

14 years, 1 month ago
(Comments)
Caribbean nation Barbados is famed for its idyllic beaches. However, away from the sandy bays, firm foundations for the Public Relations profession are being laid in place. By Christal P. McIntosh.
Most people today, when they hear of Barbados think of the Grammy-award winning songstress, Rihanna. Others call to mind the greatest cricketer that has ever lived and our national hero, the Right Excellent Sir Garfield Sobers.

On July 3, 2008, without an international superstar vocalist or a record-making sportsman but with a little wine and cheese, Barbados was introduced to the world once more through the launch of the International Association of Business Communicators (IABC Barbados).

IABC Barbados is the product of less than eight months of collaboration and discussion among a few local practitioners who had one thing in common – we wanted an opportunity to shape our profession.

On the evening of our launch, we made our intentions very clear. We told our audience that our aim is to usher in a new era in public relations in Barbados.

Some may consider this to be a rather boastful statement but it was intended to be a statement of optimism by people who genuinely wish to use their skills, their art, and their science to make a real difference to the success of the organizations they work for and serve.

The fact is that, for too many, PR is a superficial tool that has little or no bottom line impact or strategic benefit. Nothing could be further from the truth.

Five goals

Over the next two years of our life as a developmental chapter we have set five goals we want to achieve as a professional association to turn this around.

First, we want to create meaningful opportunities for all persons practicing in Barbados to network as professionals and bring to an end the state of isolation that currently exists for many of us.

Prior to our first town-hall meeting in early May 2008, Richard Thomas, now vice president professional development and Pamala Proverbs, our executive vice president, had never met. Yet both have been IABC members for years, and both live and work in Barbados.

Second, we are determined to provide genuine opportunities for professional development on the island. IABC offers us such opportunities through access to incredible resources and it allows us to achieve accreditation that is internationally recognized and respected.

In the medium to long run, we also look forward to producing materials, prototypes and case studies out of our own Caribbean context and even influence the introduction of a specialized graduate program for our profession.

Unifying code of ethics

Third, our aim is to create a local community of professionals whose members are united around a single code of ethics, and who subscribe to a shared body of knowledge, principles and theories.

This is the only way that we believe we will be able to bring credibility to our profession and put an end to misperceptions by our clients and employers that we are little more than spin doctors.

Fourth, we want to create a platform from which we, as business communicators, can speak with a single, credible voice. By this we not only mean uniting on our definition of what our organizational role is, but to become a centre of consultation on career advice and professional development.

Fifth, we aim to convince our peers to rise to the challenge of demonstrating to business leaders how public relations and corporate communications – practiced the right way – can enhance all of those 'desirables' such as corporate reputation, stakeholder trust, productivity and profits.

Proving the mantra

Our mantra is "improving organizational effectiveness through strategic business communications" but we recognize that we are not going to be allowed in the 'inner circle' until we demonstrate our value and our competence and our deep understanding of our employer's business.

By laying the right foundation we hope to achieve these and many more milestones throughout the life of this organization.

The journey has certainly only just begun and the support that we are getting across all strata of practitioners on the island continues to be very encouraging.

Membership is growing slowly but steadily and September 25 marked our first chapter event, a panel discussion on the real function of PR featuring some of our most senior practitioners.

It has to be stated that we could never have made it this far without the unwavering support of IABC International. Even in this short space of time we have had our moments and IABC has done a tremendous hand-holding job and their genuine, helpful team has made it extremely easy to get this organization up and running.

Ultimately we are confident that through IABC Barbados we will earn the respect we want – and deserve. We will, in effect, usher in a new era in public relations and corporate communication in Barbados.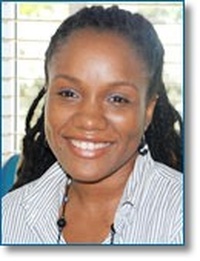 The Author
Christal P. McIntosh is the founding president of IABC Barbados and works at the Barbados Tourism Authority as a corporate communications specialist. She also runs a faith-based marketing and PR consultancy called Lyrical Lava PR.
mail the author
visit the author's website
Forward, Post, Comment | #IpraITL
We are keen for our
IPRA Thought Leadership essays
to stimulate debate. With that objective in mind,
we encourage readers to participate in and facilitate discussion.
Please forward essay links to your industry contacts, post them to blogs, websites and social networking sites and above all give us your feedback via forums such as IPRA's LinkedIn group. A new ITL essay is published on the IPRA website every week. Prospective ITL essay contributors should send a short synopsis to IPRA head of editorial content Rob Gray
email
Share on Twitter
Share on Facebook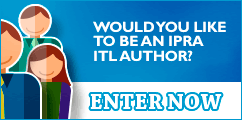 IPRAOfficial