ITL #3 Destination of intent: the travel and tourism trade and the PR industry

11 years ago
(Comments)
Identifying consumer intent has become key in the fast-changing field of destination marketing. By Jean-Michel Dumont.
Arguably the biggest PR coup in tourism was the "Best Job in the World" campaign run by Tourism Queensland in 2009. Relying on just PR and word of mouth, it attracted more than 34,000 video entries from 200 countries, while 500,000 votes were generated by 7 million visitors to the website. The campaign demonstrated how the internet can be used to capture global interest and a little known and remote destination can become an exciting attraction.

The internet has revolutionised the tourism industry, changing consumer patterns and tastes. These, together with the shifting origin of international travellers, have profoundly impacted the way that destinations, hotels and even points of interest – museums, sports or tourism retailers – promote themselves. Modern travellers find information online, compare prices and benefits, and study exchange platforms before making travel decisions. They share experiences through Twitter and Sina Weibo (China's Twitter equivalent) and place comments online on platforms such as Trip Advisor to help other travellers.

Intent and origin
The internet has also opened the way for communities to group based on their interests, giving rise to the development of niche destinations for adventure travellers such as sports, medical, shopping, spa, art auctions or scuba-diving, river-fishing and rock-climbing. Our Ruder Finn Intent Index shows that traditional demographics no longer apply in the online space; intent is the new demographic and identifying consumer intent is key to developing the right strategy.

The other revolution is in the origin of tourists. Developing countries are producing new and different market consumers and internet accessibility is playing a powerful role in influencing tastes.

Experiential luxury is increasingly popular as luxury consumers are aging and looking for more meaningful way of being pampered; the nouveau riche want luxury experiences beyond luxury goods and Generation Y is beginning to define themselves not by what they can own but what they can experience. Eyeing the growing experiential luxury consumer sector, the LVMH group, the world leader in luxury goods, has started to develop its high end luxury Cheval Blanc hotels in different destinations.

China's growing wealthy population has impacted the global tourism trade from hospitality to airlines, cities to countries, mainstream to luxury destinations. Experiential luxury travel is preferred by a growing number of affluent Chinese consumers who want new experiences while being pampered. China is also seen as the most important factor in e-tourism as internet users are increasing exponentially, and a buzzing social media network is influencing and shaping consumer thinking. The tourism industry is competing to be the Chinese traveller's preferred choice.

These trends have affected how marketing communication professionals devise strategies, requiring stronger strategic planning and integration of the online and offline worlds, but also more opportunistic leveraging of the speed and reach of the internet.

Leveraging a unique opportunity
In 2011, Ruder Finn worked with the Canada Tourism Commission (CTC) on the royal visit of Prince William and the Duchess of Cambridge to Canada, their first official overseas trip as a married couple. For nine days they visited five provinces and seven cities. In collaboration with China's media giant, Sina, with whom we obtained exclusive access to the Royal Tour as the only Asian media team, CTC leveraged the royal visit to enhance the image of Canada as a tourism destination for Chinese travelers. Celebrity photographer Zhang Lei and blogger Li Xuefeng reported their adventures through photographs, blogs and microblogging, uploaded on a Sina dedicated site, which in turn was linked to the Sina Travel site. The coverage generated pickups from other news sites which helped create massive response and a strong following.

Social media has been CTC's China communication strategy in recent years; they were the first to invite Chinese bloggers to visit and write about British Columbia in 2008, bringing awareness and long term recognition of this destination to Chinese netizens.

Perfect partnerships
Multi-strategic partnerships are playing a greater role in bringing awareness to a destination, brand or establishment. The Marianas Islands were an unknown destination for most Chinese travellers who were beginning to have a preference for overseas wedding venues. To offset a drop in their traditional Japanese visitors, the Marianas Visitors Authority (MVA) collaborated with the Diamond Trading Company (DTC) on a campaign to make diamond rings synonymous with weddings in China. By partnering with Sohu, one of China largest internet portals, Ruder Finn created a 6-episode TV reality show for the "Dreamful Wedding Ring" Campaign. Other partnerships were secured with the Hyatt Regency Saipan and Century Tours for accommodation and transport.

Sixteen engaged couples took part in the reality show, filmed in China, with the last two episodes in the Marianas. The winning couple, after getting through several rounds of entertaining challenges, won a diamond ring from DTC. The TV show and DTC's wedding ring were aggressively promoted online and it was shown on 60 TV stations in 70 cities nationwide. MVA received an overwhelming number of enquiries for marriage and honeymoon arrangements. Saipan, the largest of the Marianas Islands, is now considered an ideal destination for engaged Chinese couples.

Crowd-based opinions
Travel decisions are increasingly made online although crowd-based opinions from previously popular review websites are considered less reliable due to a suspicion of misleading reviews. Travellers are referring a hotel or tourism booking site by Facebook or turning towards experts and more credible sources. Bloggers and KOLs are highly influential and trusted sources of information and are now specializing in tourism-related topics and niches.

Forbes Travel Guide launched their online site, startle.com, in America at the end of last year, to provide a trustworthy and unique platform for discerning travellers. The site allows users to connect with other travellers and provides expert travel content, carefully compiled lists and insider deals. The success of Startle as a one-stop source of information means Forbes Travel Guide will continue its global reach to more than 250 destinations.

Social media impact on hotels
Some luxury hotels have been using Twitter concierge services for some years, although not many participate actively in social media, especially in responding to guest comments. This is changing rapidly as they realise the potential of brand building and generating revenue through social media. They now use social media for customer service, to encourage interaction and to showcase their different locations. Contests hosted by luxury hotels on social media sites encourage consumers to share with friends.

Jumeirah Group, a Dubai-based international luxury hotel chain, has established a strong presence in three major social media platforms in China: Weibo, kaixin001.com and youku.com, along with a full digital marketing strategy. They have also launched a Chinese version of their website to target China's luxury consumers and will use Weibo campaigns to promote its hotels to affluent Chinese.

Hotels have to keep up as travellers become mobile-dependent and rely on smart phones to search, view and book hotels. Family luxury travel is increasing and most parents consult their tech-savvy children before making decisions. .

Beyond medical tourism
More and more people travel for health reasons. Historically, wealthy Asians travelled to the West for their medical needs but today, Asia provides high quality medical services at lower costs. Besides serious medical needs, consumers travel for cosmetic reasons, routine check-ups, and wellness and detox programs. Destinations such as Thailand, Singapore, Malaysia, India and even China, are increasingly popular.

Bangkok has become well known for medical tourism and some of the hotels link up with hospitals to offer a health and holiday package which includes accommodation and a medical check-up program. Hotels often provide doctor-on-call services and work with the doctors for each patient's nutritional needs.

As medical tourism becomes more sophisticated, hospitals are competing with luxury hotels by offering deluxe accommodation with health pampering services. Luxury apartments with special offerings are also getting in on the act while some airlines provide special services like private suites and care for patients. City and tourism authorities are catching on and using medical tourism to boost their destination.

Reaching new heights with social media
The first super jumbo to enter China on a scheduled flight was the Emirates Airline A380 when it landed in Beijing in 2010. An elaborate inaugural event was held at the high security and exclusive airport airside with a group of selected media which included traditional and new media journalists.

Emirates prohibits any proactive communications on social media, any paid news, advertorial or any posts on online forums. Adhering to Emirates policy, the targeted online media were encouraged to post their experiences and photos of the events on social media like Weibo, Kaixin, and Renren (Facebook equivalent) to share with their followers. Through this approach, news on the Beijing landing spread online and offline to more than 30 Chinese provinces, municipalities and autonomous regions with over 1,500 reports within 48 hours.

With the economy recovering and global business travel on the upswing, besides launches and promotional campaigns, airlines are actively turning to social media to get more exposure and attract travellers. Some have a dedicated team or are increasing resources to focus on social media for customer service, brand building and establishing a following.
Microblogging is by far one of the most popular channels as airlines are now expected to provide news on flights delays, cancellations and other travel information. Some airlines, especially budget airlines, promote last-minute deals using this channel. Last year, budget airline Air Asia, already known as the airline that replies to the highest percentage of tweets in the world, (source: simpliflying.com), went a step further by creating a twitter account to direct questions to their CEO.
Lufthansa has a smart and cool service that allows you to stay connected while you are in the air. Their 'MySkyStatus' service automatically posts the current flight position to Twitter or Facebook. Following the luxury hotels example, airlines are providing travellers with a Twitter Concierge to provide updated information and more efficient customer travel service.
As consumers rely more on online sources of information to plan their travel, PR initiatives now encompass partners from all aspects of the industry including travel agencies, airlines, the TV and entertainment industry, retail outlets, and travel, lifestyle and fashion media. To match the changing tastes and origin of travellers, T&T media now focus on themed stories while fashion and lifestyle media are including travel in their agendas.

Google has predicted that by 2013, more people will access the internet via mobile phones than on desktop computers, a situation which is already true in many Asian countries. The power and influence of the internet will continue to grow, regardless of how it is accessed, and marketers will need to continue segmenting their approach by capturing their audiences based on intent and origin. The online travel revolution has only begun and will continue shaping the way people decide on their travel intent and the way destinations market themselves.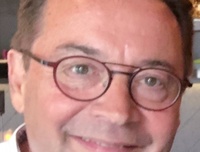 Forward, Post, Comment | #IpraITL
We are keen for our
IPRA Thought Leadership essays
to stimulate debate. With that objective in mind,
we encourage readers to participate in and facilitate discussion.
Please forward essay links to your industry contacts, post them to blogs, websites and social networking sites and above all give us your feedback via forums such as IPRA's LinkedIn group. A new ITL essay is published on the IPRA website every week. Prospective ITL essay contributors should send a short synopsis to IPRA head of editorial content Rob Gray
email
Share on Twitter
Share on Facebook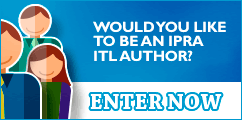 IPRAOfficial