Thought Leadership Essays
Viewing posts from October, 2009
By: Daniel Tisch 15/10/2009

PR practitioners can lead the way in the economic recovery, believes Daniel Tisch, as long as they have the right analytical skills, a broad knowledge of channels and wide-ranging communications expertise.
By: Paul Taaffe 15/10/2009

The forthcoming climate change conference in Denmark promises to be a tense affair as participants try to balance the exigencies of economic growth with the environmental need to cut carbon emissions. By Paul Taaffe.
By: Andrew Sedger 15/10/2009

Only three short years ago, Earth Hour didn't exist. By the time the 2009 event had finished, hundreds of millions of people in more than 4,000 towns and cities in 88 countries embraced the concept. Andrew Sedger reveals how this phenomenal feat occurred.
By: Dorle Riechert 15/10/2009

Dorle Riechert explains how the Wuppertal Institute communicates its complicated research findings to different target audiences in an effective way.
By: Nataliya Popovych 15/10/2009

Russia is a large and exceedingly complicated market which many international companies struggle to understand. Nataliya Popovych supplies some pointers to success.
By: Dan Perlet 15/10/2009

As the explosion of online photo and video-sharing transforms the public's understanding of creative media ownership, Dan Perlet explains how Corbis is making sure creative professionals know how to protect themselves from falling foul of copyright law.
By: Brian Moriarty 15/10/2009

Too great a focus on short-term financial performance has become a burning issue in corporate ethics as it undoubtedly contributed to the economic crisis. Brian Moriarty assesses the implications.
By: Rašeljka Maras Juričić 15/10/2009

Rašeljka Maras Juričić and Aco Momcilovic discuss the intersection of Public Relations and Human Resources and consider ways in which the interplay between the two disciplines might be improved.
By: Timo Hillbrecht 15/10/2009

Timo Hillbrecht analyses the impact of meteoric developments in the online area on the communications market and explains the new requirements, providing examples through his agency's work with Ford and Disney.
By: Vivien Hepworth 15/10/2009

Financial turmoil has thrown into sharp relief the changing nature of our world and brought its complexities to the fore. With this in mind, the opportunities for public affairs experts have never been greater, writes Vivien Hepworth.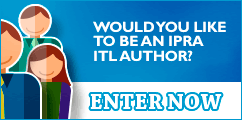 IPRAOfficial