Sticking to Benchmarks for Better Control of Corporate PR

14 years, 11 months ago
(Comments)
German group Henkel has redefined its corporate brand following a refocusing of its business and has taken great strides towards integrating communications controlling into standard management reporting. By Ernst Primosch.
Whenever budgets and personnel resources become tighter, greater demands are made on the management of communications departments. Executives responsible for communications increasingly see themselves under pressure to use the available budgets efficiently and effectively and to deliver proof of the value they contribute to operations – analogously to controlling in other functional areas.

Corporate Communications at Henkel took up this challenge, developing from an internal service provider into a strategic business partner, managed in line with corporate objectives and with the aid of a worldwide communications controlling system.

In selling its conventional chemicals operations, in 2001 Henkel redefined its strategy as a retailer of branded articles in such fields as detergents and cleansing agents, cosmetics and body care products as well as adhesive technologies. This provided the impetus for a consistent reinforcement of the umbrella brand as such.

As a result, an unmistakable corporate culture was created, built on a clear vision and binding corporate values, from which a uniform corporate identity was derived, establishing the company as a global corporate brand based on its claim, 'Henkel – A Brand like a Friend.'

Far-reaching implications

This had far-reaching implications for corporate communications activities. Not only did their significance grow with the aim of enhancing the value of the corporate brand in boosting the level of brand awareness and reputation; the structural requirements increased as well. Before the reorientation, Corporate Communications & Corporate Brand Management had been institutionalized in 22 countries. These functions have subsequently been extended to more than 60 countries across the globe.

To enable the growing network to be effectively managed, budgetary and strategic control was centralized. Today, it is being handled by a closed system of management and controlling instruments linked to the employee leadership instrument of bonus-dependent objective agreement talks deployed by Henkel.

The core steering elements are the two associated management instruments known as the Balanced Scorecard (BSC) and Strategy Map devised by Kaplan and Norton. Both were specifically tailored to the requirements and needs of the communications department at Henkel.

Defining appropriate KPIs

A special challenge consisted of defining suitable and valid Key Performance Indicators (KPI) for Corporate Communications. Two types of benchmarks are currently in use, namely purely quantitative input indicators (such as the number of press releases or events) and more complex KPIs at the output level (e.g. market value, qualitative media analyses, advertising equivalence value, corporate brand awareness, and meta-analyses of qualitative rankings and ratings).

The defined KPIs are not only used for evaluation and reporting purposes but are also subject to budget and project planning at the country level. At the end of a given year, the headquarters prepare the strategy map as well as the master BSC and set minimum standards for communications tasks at the country level (e.g. targets for boosting the advertising equivalence value).

The units in question use the master BSC to select objectives or targets relevant for their communications planning, transfer them to the local BSC, and then define the measures and resources to be deployed to achieve the relevant targets. The results are recorded at year-end in the BSC added value report, which is included in the objective agreement talks and is relevant for the award of bonus payments.

With its worldwide communications controlling, Henkel succeeded in creating an efficient mechanism for value-driver-oriented management of Corporate Communications.

What lies ahead

The next task is to develop benchmarks for the impact on the behavior of business-critical stakeholder groups (outgrow). In 2006 Henkel implemented a tool for strategic analysis and performance management in rankings, awards, ratings and primary studies. This made it possible in 2007 to initially determine the company's reputation in a peer group comparison in Germany, the UK and the U.S.

The objective of the next step is to identify specific improvement drivers for dialog with the various stakeholder groups. In the process, the controlling system will be extended to facilitate communication performance management. This will enable Henkel to meet the final challenge: integrating communications controlling into standard management reporting.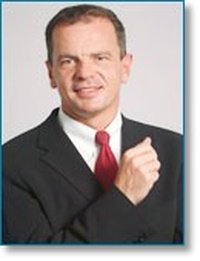 Forward, Post, Comment | #IpraITL
We are keen for our
IPRA Thought Leadership essays
to stimulate debate. With that objective in mind,
we encourage readers to participate in and facilitate discussion.
Please forward essay links to your industry contacts, post them to blogs, websites and social networking sites and above all give us your feedback via forums such as IPRA's LinkedIn group. A new ITL essay is published on the IPRA website every week. Prospective ITL essay contributors should send a short synopsis to IPRA head of editorial content Rob Gray
email
Share on Twitter
Share on Facebook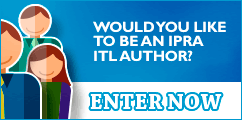 IPRAOfficial