Science and the Soundbite

15 years, 9 months ago
(Comments)
Although scientific research is often complex and controversial, Katrina Nevin-Ridley believes that a trend towards more proficient and proactive media relations is the right way forward.
It seems Science is finally catching up on the communications front. University press offices and charity communications teams are expanding across the board and with that extra support more scientists are feeling confident about engaging with journalists and talking about their research to the media.

Operations like the Science Media Centre, an independent press office for Science based at the Royal Institution, celebrates its fifth anniversary this year. It has undoubtedly set a gold standard along the way in gaining the confidence of scientists and persuading them to engage with journalists when controversial topics hit the headlines.

It really feels like there's been a bit of a sea change over the last five years or so in how science and research is communicated to the public at large. This is reflected in the shift in media relations and communications activity at the Wellcome Trust. As the UK's largest charity, the Wellcome Trust has substantial funds invested to provide us with an income to support our central mission: to foster and promote research with the aim of improving human and animal health. The main focus of our strategy in the UK and overseas is to fund the best people, teams and ideas to bring about scientific breakthroughs that will have a major impact on people's health.

Raising awareness, highlighting events

The media office proactively works with a wide range of national and international science and arts media on a day-to-day basis, to raise awareness of the research funded by the Wellcome Trust and to highlight the events and exhibitions running in our new public museum and gallery space, Wellcome Collection. Primarily, our focus is to influence the news agenda and raise the profile of the Trust by both promoting new research outputs from Wellcome funded researchers and fielding Wellcome spokespeople on a wide range of policy and research areas such as stem cells, genetics and emerging diseases.

It can also include the Trust's position on areas that court controversy and from time to time flare up spectacularly in the media such as the use of animals in medical research or how personal data is handled in medical research.

Like most media teams, the job comes with a certain amount of unpredictability. However, our general remit is to pitch story ideas to print and broadcast journalists and respond to breaking stories, establishing the Wellcome Trust media office as a source of reliable and accessible scientific expertise who can respond as quickly as the 24 hour news cycle demands. We also try to help with ideas for and the production of longer term broadcast packages on emerging issues.

The media team implements an ongoing programme of relationship building with key correspondents and as such needs to be a reliable source of information across all Trust areas. The real challenge for us is to find out; what's going on in the labs, what is the most exciting research we are funding, when are papers by Wellcome scientists about to be published in journals and who are good general spokespeople?

Keeping partners informed

We also need to be aware of 'who needs to know what' on any given research project, ensuring all relevant partners and stakeholders are kept in the loop when we're working on media announcements. These can include University press officers, funding body press officers as well as journal or government press officers.

Science is one of the most collaborative sectors to work in. Most announcements involve several partners including funding bodies and institutions. Working together effectively is essential.

From the outset of any major announcement, we need to agree who leads on any given press release. That means someone has clear responsibility from the outset for drafting the initial release and coordinating input from all relevant parties. This may not necessarily be the lead funder but whichever team has the capacity and resources within the given timeframe. The main thing is to avoid duplication of effort between numerous communications teams.

It's essential that all partners are name checked and have correct boilerplates in a single final press release. However, good accurate coverage of the science needs to be acknowledged as the ultimate end result with the pragmatic acceptance that not everyone will be name checked in every article. It helps to build this in to subsequent evaluation activities.

Collaboration despite geographical challenges

It's worth noting how valuable networking can be in developing positive ongoing relationships in a sector which due to the nature of the research, is probably one of the most genuinely collaborative but geographically disparate areas of PR there is. We ran a number of events at the Wellcome Trust last year, aimed at improving how we engage with key stakeholders including other funding bodies, scientists, journalists and university media and communications professionals.

The Wellcome Trust and Medical Research Council (MRC) press teams arranged a one-day conference to bring press officers from funding bodies and universities together to discuss ways of collaborating to strengthen media coverage of science, 'Strengthening science coverage through collaboration.'

The Wellcome Trust's Director, Professor Mark Walport, introduced the event and stressed the importance of interaction with the media, adding that reaching policymakers and other key stakeholders was clearly in the interests of all scientists. Myself and the Head of Media, Web and Publications for the MRC, explained why a research funder needs to be involved in press work, arguing that working together would lead to a greater focus on science in the media generally – a result that would benefit everyone.

The event was attended by over 80 press officers from all over the UK and included attendees from as far afield as France and Canada. The feedback was so positive we have decided to run it again this year and are putting together a programme for May.

There is much debate as to whether 'science' and the 'soundbite' can ever be truly comfortable bedfellows. Long may the discussion continue but in the meantime if more scientists are engaging with the media and endeavouring to communicate their research findings to the general public – this can surely only be a good thing – leading not only to a better informed public but a truly dynamic environment for science communicators to work in.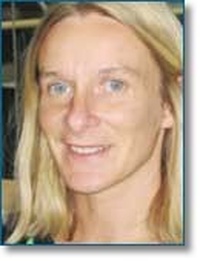 Forward, Post, Comment | #IpraITL
We are keen for our
IPRA Thought Leadership essays
to stimulate debate. With that objective in mind,
we encourage readers to participate in and facilitate discussion.
Please forward essay links to your industry contacts, post them to blogs, websites and social networking sites and above all give us your feedback via forums such as IPRA's LinkedIn group. A new ITL essay is published on the IPRA website every week. Prospective ITL essay contributors should send a short synopsis to IPRA head of editorial content Rob Gray
email
Share on Twitter
Share on Facebook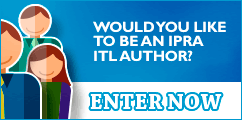 IPRAOfficial