Communication Creates Value

15 years, 7 months ago
(Comments)
The nature of public relations has changed enormously in the century since the first press release was distributed. But it is those companies that strive to be open and transparent that reap the greatest reputational rewards. By Agustín de Uribe-Salazar.
It has been 101 years since the first press release. On October 28th, 1906, Ivy Ledbetter Lee – public relations pioneer – convinced his client Pennsylvania Railroad to send a note to the media regarding an accident suffered by one of the company's trains, as well as to invite the journalists to visit the place of occurrence in a special train so that they could inform first-hand.

The New York Times published the content of the note on October 30th. With this, Lee opened a road that with time has revealed itself as essential: companies must act with the utmost transparency before the media, as creators of opinion, and before the rest of interest groups.

Over the past century, public relations have evolved from "press agent" tasks to managing the reputation and corporate image in its broadest sense. Today, not only do public relations practitioners deal with the press, but they also administer clear information policies with an organization's surroundings, whether with public administrations, social and economic agents, the consumers, civil society.... by means of creating, planifying, implementing and evaluating the institutional relations programs, social responsibility actions, internal communication, group motivation and cohesion, civic participation, among other activities.

Ivy Ledebetter Lee's initiative, which in the most strict academic taxonomy could be defined as "relations with the media", is above all an avant la lettre act of corporate social responsibility. In this case, the press is an instrument used in the informational transparency responsibility with the train users, government institutions, the company's workers and public opinion in general.

Money is not enough

Milton Friedman thought that a company's main responsibility was to earn money. Nowadays, this is not enough. In an interrelated and interdependent world, the creation of intangible assets such as trust, transparency and reputation are as determinant as the income statement.

Nonetheless, there are attitudes that have barely changed in one-hundred years. Or changed too slowly.

Today, as yesterday, the public relations task continues to be in many cases that of "troubleshooter", where we turn to whenever there is a problem. There are still few companies who bet decisively on prevention; in other words, on maintaining a coherent and constant communications policy as another management and social responsibility tool.

This preventive work inevitably goes through the crystal ceiling company, acting with the utmost transparency and honesty towards the stakeholders, even if just because communication does create value.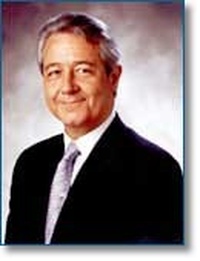 The Author
Agustín de Uribe-Salazar, President of Gabinete Uribe, Public Relations Professional since 1964. This article appeared in the 9/11/2007 edition of Expansión Catalunya.
mail the author
visit the author's website
Forward, Post, Comment | #IpraITL
We are keen for our
IPRA Thought Leadership essays
to stimulate debate. With that objective in mind,
we encourage readers to participate in and facilitate discussion.
Please forward essay links to your industry contacts, post them to blogs, websites and social networking sites and above all give us your feedback via forums such as IPRA's LinkedIn group. A new ITL essay is published on the IPRA website every week. Prospective ITL essay contributors should send a short synopsis to IPRA head of editorial content Rob Gray
email
Share on Twitter
Share on Facebook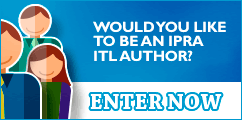 IPRAOfficial