Respect for Modesty Hinders Creativity

15 years, 6 months ago
(Comments)
Misako Ohira provides a snapshot of public relations in the land of the rising sun, where clients with Western origins differ from home-grown corporations in their attitude to self-promotion.
My long experience as a PR executive in one of the biggest and oldest independent PR agencies in Japan has provided me with a deep insight into the intricacies of the Japanese marketing communications business. Working for multinationals as well as domestic clients on their communications programs, has given me opportunities to observe how other markets operate and the clear differences with Japan, the most obvious one being fees and expenses.

Surprisingly, even to this day, some enthusiastic but naïve corporations and organizations think they can have one "blanket" budget to cover Asia! My limited aim with this piece is to enlighten readers regarding the current state of Japanese public relations

The Japanese public relations industry has recently experienced a spate of mergers, joint ventures, affiliations and massive influx of so-called multinational PR agencies backed by conglomerates entering the always difficult and competitive Japanese market. Our agency sees this as a major opportunity to increase business and make further inroads in an environment bound by tradition and principles.

Growth while advertising shrinks

PR activities and the whole concept of 'reputation management' while still poorly understood in Japan, and, as a result, not highly valued by Japanese corporations, is gaining in popularity year to year, witnessed by the overall growth of the market. Also, as part of the marketing communications 'family', PR is visibly growing whereas advertising is shrinking.

This is due to the highly educated and trend-savvy Japanese consumers who are often bombarded by countless advertisements in their daily lives. They therefore now feel saturated by the abundance of repetitive advertising, and are perhaps even skeptical of the reliability of its claims.

On the other hand, as media here is very respected and trusted by everyone, communicating one's marketing message through PR is gaining popularity and market share. Therefore, as a marketing communications tool, PR is currently more trusted when compared with regular advertising and is used increasingly often.

Untapped finance

Current PR campaigns in Japan tend to center on public affairs, investor relations and marketing PR. Financial PR is an area where there are untapped opportunities for growth by PR agencies. For example, Japanese IPO's in particular are still mostly done internally rather than outsourced to a PR agency. This area is a challenge and an opportunity for PR agencies that seek to lead in this challenging market, rather than just 'going with the flow.'

At this point in time, some Japanese businesses still consider PR to be 'self promotion', which is not a desired business goal in our culture. As a result, programs often lack creative and complex concepts or grand (expensive) initiatives. Modesty is highly respected by Japanese customers and calls for good deeds to be performed in silence. To boast about them and communicate success would amount to self-promotion, or boasting, and be considered rather rude.

On the other hand, Western-based corporations operating in Japan consider PR indispensable for showing that they are indeed delivering what society expects from them. They often require their agencies to come up with plans to maximize exposure by spreading news about the company's market advantages, and publicizing success stories and case studies to as wide an audience as possible.

It is in this environment that a savvy PR agency can excel in Japan by advising clients and counseling potential clients on do's and don'ts before they commit to spending their hard-earned profits on fancy but fruitless campaigns. It takes experienced and sharp PR counselors to combine the low-profile approach tradition among businesses here in Japan with high-paced, effective programs that generate real impact.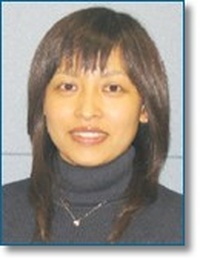 Forward, Post, Comment | #IpraITL
We are keen for our
IPRA Thought Leadership essays
to stimulate debate. With that objective in mind,
we encourage readers to participate in and facilitate discussion.
Please forward essay links to your industry contacts, post them to blogs, websites and social networking sites and above all give us your feedback via forums such as IPRA's LinkedIn group. A new ITL essay is published on the IPRA website every week. Prospective ITL essay contributors should send a short synopsis to IPRA head of editorial content Rob Gray
email
Share on Twitter
Share on Facebook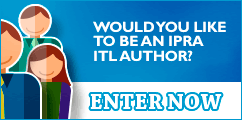 IPRAOfficial