Deutsche in Russia

15 years, 3 months ago
(Comments)
Deutsche Bank has been involved with the Russian market since the 19th century. Olga Podoinitsyna outlines the financial powerhouse's business and communications strategy for the largest country in the world.
Deutsche Bank came to Russia as far back as in 1881 when it underwrote a capital increase to the Russian Foreign Trade Bank based in Saint-Petersburg and followed this up by arranging railroad loans. In the modern era, the Bank entered the market in 1973 when it opened a credit line for exports of large diameter pipes for the then famous Soviet gas pipeline project. Deutsche Bank headed a banking consortium to finance the manufacture and supply of the pipes from Germany. Then it opened a representative office in Moscow which facilitated German exports and provided capital resources to Soviet institutions.

After the break-up of the Soviet Union, the Bank chaired the London Club which dealt with Soviet debt to Western banks. After the first agreement between Russia and the London Club was signed in 1997, Deutsche Bank applied for a banking license in Russia. The Bank was also the first Western bank to start business in the USSR and expanded its business in Russia still more since 1998, when Deutsche Bank Ltd. was established in Moscow.

At a first glance it seems unreasonable to allocate resources to the promotion of the company with an excellent track record in the region. But strong market standing is also the result of a proper communication and marketing strategy.

The most important factor for creating the strategy is business with a focus on particular products and services. Also one has to have an understanding of a target audience and market environment where the company operates. It is crucial to know the competitive environment in detail and position the company in this business environment according to the short- and long-term objectives and global corporate standards.

Strategy

For Deutsche Bank Group in Russia, we create the strategy aligned with both the global goals of Deutsche Bank and the bank's goals and business activity in the region.

The majority of Deutsche Bank's operations in Russia rely on financial services to the corporate sector – loans and credits, syndication deals, mergers and acquisitions, initial public offerings (IPOs), asset management and private wealth management.

It is obvious that the Russian market, as well as such large emerging markets as China and India, is strategic for Deutsche Bank Group. In addition to big volumes, our banking operations in Russia are important because they open very promising new business lines.

Being already well positioned in the Russian market, Deutsche Bank sees new prospects and extremely positive trends that are important for further growth. Thus, Russia is a key strategically important market for Deutsche Bank especially as, according to forecasts, by 2020 the country will become the world's fifth largest growth economy.

Therefore, the Communications and Marketing Department creates a communications strategy and provides Corporate Investment Banking (CIB) and Private Clients and Asset Management (PCAM) businesses with necessary support and assistance of their activities in press and media relations, brand management, advertising issues, external market communications, E-communications, internal communications, development of local promotional materials, support of sponsorship and charity activity. In 2007, for instance, 288 key projects were supported with communications activity.

Investment banking

Deutsche Bank Group in Russia today has more than a thousand employees, the result of our growth since 1998. Now Deutsche Bank has become a leading investment bank in Russia, which is broadly represented in all its investment banking businesses.

We are a leading investment bank in equity capital markets. Last year, for example, in the capacity of a joint book-runner and global coordinator, Deutsche Bank Ltd. transacted 10 IPO's with listings on the London Stock Exchange and on the Russian Trading System and MICEX for the overall sum of $17 billion. As a financial adviser, Deutsche Bank arranged 20 sales and acquisition deals between Russian and foreign companies to a total value of over $20 billion. And these figures are only for notable transactions.

There are not many institutions that can claim that in Russia. So we are ahead of the trend.

We have also become the second largest custodian in Russia and a major depositary. The remaining lines of business such as private banking and asset management are pretty young in Russia. Nevertheless, the Bank set up a special facility four years ago that locally provides capital management services and also opened a couple of local investment funds and an asset management company. And, of course, we are engaged in commercial banking – credits and loans, project financing, financial consulting, etc.

Such business volumes became possible due to our lead in strategic research on the ground. It is unique in terms of investment banking business that Deutsche Bank can rely on a vast background of information on global events.

New products

Deutsche Bank's commitment to Russia is to continue developing new financial products, new niches and to adjust our business to what this market needs in terms of our expectations for the next couple of years.

Deutsche Bank interests in Russia are not limited to business. We are participating in different areas of Russian life and we are happy that we have supported a number of different art exhibitions and projects focused on development of the Russian-German historical and cultural relationship. Between 1983-2007, Deutsche Bank participated in over 20 international projects that included art exhibitions and concerts featuring world-class masters.

Any company working in the Russian market should have a clear understanding of its business goals and corporate requirements, and build communications strategy accordingly. These basics ensure the efficiency of communication activity, business development and company promotion in the region.

As for the Deutsche Bank Group in Russia, the latest analysis finds that our brand is perceived as "very strong, reliable", and as having the most recognized projects and benchmarks in the economic and cultural history of Russia. I think this perception that our target audience has of us is a result of having the proper communication strategy in the region.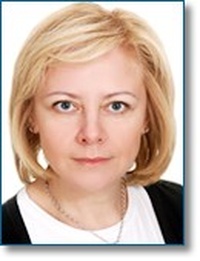 Forward, Post, Comment | #IpraITL
We are keen for our
IPRA Thought Leadership essays
to stimulate debate. With that objective in mind,
we encourage readers to participate in and facilitate discussion.
Please forward essay links to your industry contacts, post them to blogs, websites and social networking sites and above all give us your feedback via forums such as IPRA's LinkedIn group. A new ITL essay is published on the IPRA website every week. Prospective ITL essay contributors should send a short synopsis to IPRA head of editorial content Rob Gray
email
Share on Twitter
Share on Facebook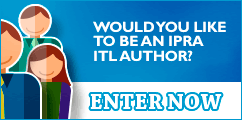 IPRAOfficial