Reaching India's Affluent 300 Million

15 years, 1 month ago
(Comments)
India is one of the world's largest economies, with an estimated middle and upper class consumer market of around 300 million people. Varsha Marathe looks at some key requirements for a successful PR campaign in this complex and fast expanding market.
If the explosion in the size, recognition and acceptance of the PR industry in India could be traced back to one event, it would be the liberalization of the market that resulted from the International Monetary Fund aid package provided to India in the early 1990s. In return for aid, economic reforms where required which opened the Indian market to foreign investment.

It also marked India's transition from a predominantly socialist inspired economy to one dominated by market forces. Reputation management, and how to achieve it, became a top priority for both Indian businesses, and international businesses wishing to operate in this market.

The change has been immense. Prior to this date the practice of public relations was dominated by public sector and Government PROs. Today, according to estimates by the Associated Chambers of Commerce and Industry of India (ASSOCHAM), the Indian PR industry comprises 1,200 – 1,500 agencies, with between 30,000 – 40,000 individual practitioners. ASSOCHAM is also predicting that the PR industry in India is likely to double in size, from $US 3 billion today to $US 6 billion by 2010.

Engaging the media

Personal relationships between PR practitioners and both media and Government representatives are very important, perhaps more so than in many western economies. For foreign companies entering the Indian market, this makes on-the-ground representation from a recognized Indian PR company that understands the needs of international companies paramount. This emphasis on interpersonal communication can also be traced back to the IMF aid of the early 1990s.

Along with economic change has come massive cultural change. While younger generations have more global and liberal values, traditions and the maintenance of rituals are still, and will continue to be, very important. Creating and maintaining personal relationships implies respect and loyalty, particularly where the media is concerned. When we have a news story to convey to the media, more often than not it involves personal visits to a number of journalists or editors to provide them with a 'news view' of each press release or company that we are representing.

That said it is certainly not all about 'who you know'. The media environment is incredibly diverse, and as you would expect, PR output has to be relevant to each outlet, particularly given the cultural diversity of the population.

Traditional media domination

It is still the case that the traditional media, particularly print, is the most important area to reach for international companies operating in India. The print media is centred on educated and urban areas, which is where you will find the majority of 300 million upper and middle class consumers. Also, due to the size of the country and local nature of newsgathering, there are a large number of stringers for PR consultants to engage and build relationships with. And unlike in some other countries, the print media is regarded as highly credible by the majority of the population, hence its importance to any international PR campaign.

However, this landscape is changing fast. With far less Government control than previously in the broadcast media, direct access to news editors and program makers has become easier. It is the case today that broadcast media can reach approximately 90% of the population. So budget permitting, this should form part of any consumer campaign for maximum reach.

Digital and online media, and its use and acceptance, is also growing very rapidly. In the main, these outlets are allied to established print and broadcast media, though the development of dedicated Internet titles is increasing; again as younger generations enter the work force.

A land of many languages

As you would expect with India's vast cultural and geographical diversity, there are many languages and dialects, some national, many solely regional. Historically however, the legacy of British rule in India has led to English being regarded as the country's 'official' language, with Hindi being the official language of the Union according to the Indian Constitution. Hindi is dominant in the northern states, with it being the first language of approximately 20% of the population in this region.

Although English and Hindi dominate, each state has its own language, with the Indian Constitution recognizing 22 of these.

For international companies undertaking public relations activity though, English can be regarded as the most important language, particularly given the dominance of the English language Indian press. It is also the English language Indian press that has the most highly developed Internet presence.

The general picture

The public relations sector in India is in a state of rapid transition and growing sophistication, perhaps more so than anywhere else in the world. At a time of such rapid change, it is the individuals and consultancies with the expert knowledge of the local market, combined with ongoing contacts and relationships with public relations practitioners from highly developed market economies, that will be in a position to capitalize on this for international companies entering or expanding their presence in India.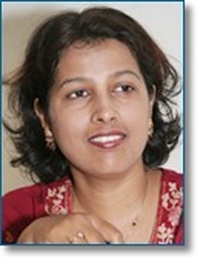 The Author
Varsha Marathe is Director of Aspire Communications. Based in Pune, India with offices in Maharashtra and Madhya Pradesh, Aspire's key practice areas include media relations, corporate management, investor relations, crisis management and brand/celebrity management. The company was recently elected as a member of the Public Relations Global Network(www.prgn.com), the international network of leading independent public relations agencies. The worldwide network now numbers 38 independently-owned public relations agencies on six continents.
mail the author
visit the author's website
Forward, Post, Comment | #IpraITL
We are keen for our
IPRA Thought Leadership essays
to stimulate debate. With that objective in mind,
we encourage readers to participate in and facilitate discussion.
Please forward essay links to your industry contacts, post them to blogs, websites and social networking sites and above all give us your feedback via forums such as IPRA's LinkedIn group. A new ITL essay is published on the IPRA website every week. Prospective ITL essay contributors should send a short synopsis to IPRA head of editorial content Rob Gray
email
Share on Twitter
Share on Facebook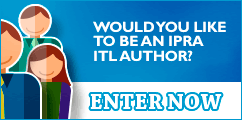 IPRAOfficial