Pampers Grows by Helping China's Parents

14 years, 9 months ago
(Comments)
Procter & Gamble's global diaper brand Pampers sought to provide parents in China with much-wanted baby-care information. Athena Wang explains how a mix of e-PR and carnival events created awareness and boosted sales.
In Chinese tradition, 2007 marked the Year of the Pig, denoting luck and fortune. One impact of this was a baby boom of Chinese proportions — resulting in millions of new parents seeking authoritative information on how to best care for their babies. Such guidance is not widely available in a country where many families have limited experience in childrearing due to a national one-child policy.

Weber Shandwick Shanghai helped Pampers address this issue through its Absolute Baby campaign, which integrated online and in-store activities to ultimately reach hundreds of millions of people across the country.

The campaign centered on the baby care concept that Pampers developed with experts to serve as its brand platform: Baby Stages of Development (BSOD). The concept categorizes babies age 0-24 months as Newborn, Active or Toddler, and outlines the changing needs of babies as they develop from stage to stage. Pampers created its premier line of products, Leading Edge (LE), in line with the BSOD concept.

The need for baby care information in China presented Pampers with the perfect chance to market the BSOD concept, establishing the client's position as the leading baby care expert and supporting sales of Pampers LE.

Online and offline campaign

Weber Shandwick's first order of business was research. Surveys of parents and baby care media confirmed that young Chinese parents were eager to obtain professional baby care advice because they perceived available information to be inadequate. Also, results showed that online bulletin board systems (BBS) were becoming an important channel for moms to exchange information no matter where they live in China.

Taking this data into account with the need maximize a tightened PR budget, the agency concluded that innovative, cost-effective online initiatives would promise the best results.

Accordingly, Weber Shandwick consulted Pampers to prioritize online communications. The client launched a Web site that allowed parents to learn about the BSOD concept, share baby care experiences and obtain personalized advice from Pampers' baby care experts.

Every registered baby also received a blog where parents could upload and share photos and videos. Weber Shandwick used baby-focused Web sites already popular with Chinese parents to drive traffic to the Pampers site.

Feedback

Online media empowered parents to interact with Pampers. An online voting system —created to elect the most talented baby — invited participation and feedback from Pampers Web site users. Mothers also submitted essays and started conversations on baby care at the Web site, allowing communication with other mothers across the country and with Pampers' baby care experts. And downloadable e-coupons drove parents to stores and Pampers events.

Indeed, the campaign's online media, in one instance, encouraged a bit too much participation. During the online Talent Baby competition, some parents bombarded the Web site with multiple votes for their babies, which enraged other parents — who, in turn, vented their disgruntlement on the Pampers Web site BBS. Weber Shandwick helped the client collaborate with an IT company to quickly de-escalate the situation by identifying which votes were invalid — a response that won praise from the Web site users.

The remainder of the Talent Baby competition played out without another hitch, and the grand finale was held in Beijing, drawing more than 30 media outlets and baby care experts. Besides this offline event, Pampers held "Baby Carnivals" in major Chinese cities towards the close of the campaign. Over 30,000 babies and their families participated in the one-day events at Pampers-branded venues.

The 'bottom' line

The Pampers Absolute Baby campaign Web site received almost 50 million hits, and print media impressions exceeded 130 million. Participation on the Web site from target consumers was impressive: parents made over 100 million posts to their blogs and uploaded over 600,000 baby photos.

A post-campaign survey showed that over 80% of parents understood the BSOD concept through the campaign, and 84% of parents using Pampers products or other diaper brands decided to try LE products.

Close to 90% of parents who participated purchased Pampers products through the campaign.

Integrating online and offline communications — and prioritizing the former — made for exceptional results, allowing Pampers to reach parents like it never had before.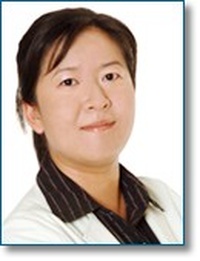 Forward, Post, Comment | #IpraITL
We are keen for our
IPRA Thought Leadership essays
to stimulate debate. With that objective in mind,
we encourage readers to participate in and facilitate discussion.
Please forward essay links to your industry contacts, post them to blogs, websites and social networking sites and above all give us your feedback via forums such as IPRA's LinkedIn group. A new ITL essay is published on the IPRA website every week. Prospective ITL essay contributors should send a short synopsis to IPRA head of editorial content Rob Gray
email
Share on Twitter
Share on Facebook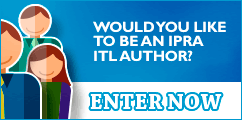 IPRAOfficial