PR, lobbying and the web have all come together

14 years, 5 months ago
(Comments)
The internet has revolutionised the media landscape and its ongoing rise has tiggered the need for new communications action plans that embrace PR, lobbying and the web. By Julie Gaye.
PR, lobbying and the web have all come together. Everyone talks about it, but nobody really knows how to cope. Why? Because this is a revolution that PR is facing.

The 'fourth power' is in the midst of restructuring. We can see the fragmentation of audiences, a new division of spheres of influence, the credibility of so-called traditional journalists being challenged, the development of online media, the emergence of bloggers, online opinion-makers and e-influencers.

Individuals are reacting quickly, responding to the rapid spread of information, accelerating the activity of social networks. Put simply, the whole media scene has been disrupted.

New balance of power

How will brands 'control' these prescribers, once so easily identifiable, verifiable and even docile? How to master the new balance of power generated by the atomization of words? How to continue to influence opinions? How to capture attention without too wide a dispersal of messages?

The rapidly changing nature of media requires agencies to question their traditional methods. There is the need to deploy innovative strategies, to become increasingly incisive, sharp and personalized.

PR has become more than ever the lever of powerful influence, a lever for inevitable changes of opinion. We can no longer be content to develop techniques of traditional information dissemination, targeting x media opinion leaders and broaden the dissemination to a few web journalists in order to be on trend.

Today, lobbying techniques inhabit PR activity. Who are your allies? Who are your enemies? Where are the influence networks? Which key argument is necessary to relay a message?

Interaction

The interactive nature of digital media must infuse each action plan: the new web, Key Opinion Leaders, the real power of bloggers, monitoring concerns and interests of online opinion, the online reputation pipeline. The creation of events is often crucial to engaging with your public. And early crisis management gains in efficiency if it is correlated to the PR's speech.

Press relations have become more strategic because media outlets have multiplied, become more polymorphic and therefore more complex.

Our client INRIA – the French national institute for research in computer science and control – has been involved in a big debate about the reform of research in France. To help INRIA present its views we conducted political and concurrent mapping, monitored what was said in the media and forums, worked on political and corporate arguments and contacted influencers. We do similar things for the federation of doctors, addressing big issues in the medical field such as end of life concerns and access to medical assistance.

The answer to customers' expectations, before issuing any speech, will now integrate all these techniques: mapping competitive environments, institutional, political or associations, acute opinions in circulation, media planning as a state-of-the-art tool to identify new areas of influence, alerting and blogging.

Companies that overcome these new parameters will have clear recognition and will perform better with their audiences.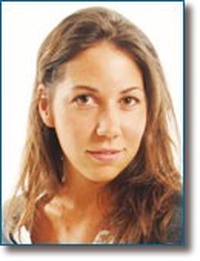 Forward, Post, Comment | #IpraITL
We are keen for our
IPRA Thought Leadership essays
to stimulate debate. With that objective in mind,
we encourage readers to participate in and facilitate discussion.
Please forward essay links to your industry contacts, post them to blogs, websites and social networking sites and above all give us your feedback via forums such as IPRA's LinkedIn group. A new ITL essay is published on the IPRA website every week. Prospective ITL essay contributors should send a short synopsis to IPRA head of editorial content Rob Gray
email
Share on Twitter
Share on Facebook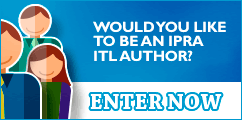 IPRAOfficial