ITL #525 From AI to visual storytelling: key trends reshaping B2B PR

2 weeks, 3 days ago
(Comments)
Tips on sharpening up B2B PR, and how 'start-up Steve' saw his business transformed. By Laura Hawksworth.
Public relations in the B2B world is no longer just about pitching to journalists or sending out press releases. In today's digital landscape, B2B PR strategies must be innovative, creative, and data-driven to truly make an impact.
As we look ahead to the second half of 2023 and beyond, it's crucial to stay on top of the latest trends, technologies, and industry insights. So, let's dive into five key trends shaping the industry and explore how you can take your B2B PR game to the next level.
#1 Painting a picture through visual storytelling
Visual storytelling, be it through video, imagery, or infographics, has become an essential part of modern PR strategies. With the power to evoke emotion, convey complex ideas, and drive engagement, it is a key tool for B2B companies that have struggled to make a meaningful connection with their target personas.
Audiences have become increasingly visual in their consumption of content, primarily due to the rise of social media and mobile devices. By incorporating compelling visual elements into their PR strategies, companies can capture their audience's attention, communicate their message more effectively, and build deeper connections. Visual storytelling also allows companies to showcase their products, people, or services in a more appealing and memorable way, making it easier to stand out in a an increasingly crowded marketplace.
#2 Looking beyond the numbers
By leveraging data analytics, B2B companies can improve their PR strategies and stay ahead of the competition. With access to tools such as Google Analytics and Cision, PR professionals can track key metrics such as website traffic, social media engagement, and media coverage, providing a more accurate and holistic picture of their campaign's success. This, in turn, enables companies to make informed decisions about where to allocate resources and adjust their strategy as needed, thereby saving time, resources, and money.
#3 AI takes centre stage
Many of us remember Microsoft Clippy, the cute but obnoxious know-it-all cartoon paperclip that popped up at the most inopportune moments to offer unsolicited advice and writing prompts. While Microsoft Clippy may have disappeared, its legacy lives on in the form of more advanced artificial intelligence (AI) tools like ChatGPT. These tools have taken the concept of a helpful writing assistant to the next level, offering even more advanced capabilities for businesses looking to streamline their B2B PR efforts.
One of the main benefits of using AI for PR is that it helps businesses create good quality content more efficiently and effectively. For example, companies can automate tasks like generating social media posts, crafting blog content, and researching for press releases, thereby freeing up valuable time and resources for other important tasks. AI tools can also analyse large amounts of data to provide valuable insights about a company's target audiences, competitors, and industry trends.
#4 The power of purpose-driven communication
Purpose-driven communication is no longer just a nice-to-have; it's an essential part of any successful PR strategy. Customers today want to align themselves with brands that share their own values and beliefs. However, it's not enough for companies to simply talk about their purpose and values, they must also back up their communication with action across their entire business. By incorporating meaningful messaging into their PR strategies and following through on their promises, companies can build deeper connections with their audiences and establish themselves as a trusted and socially conscious brand.
#5 Integrating with content marketing strategies
Impactful content marketing resonates with target audiences, helping to establish companies as thought leaders in their industry, build brand awareness, and generate leads. With this in mind, content marketing can be used to amplify the reach of PR messaging, enabling companies to create a more significant impact across multiple digital channels. By integrating content marketing into their PR strategies, companies can improve their search engine rankings by driving organic traffic to their website and further building brand visibility.
How modern strategies transformed a tech startup's success
We've explored the trends to be aware of, but just how effective can a modern PR strategy be? Let's take Steve, the CEO of fictional B2B tech startup IntelliTech Solutions. Steve thinks that PR is just a buzzword thrown around by communications specialists to make themselves sound important. He's convinced that all he needs to do is create a great product and the customers will come flooding in. So, he spends all day micromanaging his marketing team, forcing them to deliver the same old boring PR strategies that put even the most caffeinated professionals to sleep – think press releases filled with technical gobbledygook, mass mailouts to hundreds of journalists, and relentless questions about why they didn't make it to the front page of the Financial Times.
But one day, Steve has an epiphany. He realises that his product alone is not enough to build a successful business. Steve decides to take his communication team's advice and invest in a modern PR strategy that includes a revamped website that is user-friendly, active social media accounts, creative content marketing, data-driven campaigns, and compelling video content. Steve starts engaging with industry influencers, participating in relevant conferences, and issuing press releases that highlight his company's most relevant achievements. And lo and behold, customers notice. The company sees a 40% uplift in website traffic, a 25% increase in social media engagement, and 20% more brand mentions in important media publications. Steve is thrilled when he sees a 50% increase in leads and is even more ecstatic when most of these convert to sales. Initially Steve thought PR was just a myth, like unicorns or Bigfoot, but little did he know, it was to become the real secret to his company's success.
Adapting and innovating to stay ahead
The world of B2B PR is constantly evolving, and it's important for companies to stay on top of the latest trends and strategies. Many CEOs have misconceptions about what PR really entails, but the truth is that a strong PR strategy can make all the difference in building a successful business. With these key trends in mind, you're well on your way to success. Remember to stay adaptable, stay creative, and always be willing to try something new.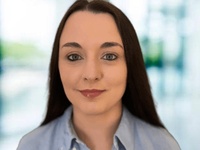 The Author
Laura Hawksworth is a senior PR and communications professional with more than a decade of experience in SaaS, energy, supply chains, and membership bodies. She has a BSc in psychology and is passionate about applying her educational experience to the day-to-day job of a PR. Laura is currently Senior PR & Communications Manager at Loftware.
mail the author
visit the author's website
Forward, Post, Comment | #IpraITL
We are keen for our
IPRA Thought Leadership essays
to stimulate debate. With that objective in mind,
we encourage readers to participate in and facilitate discussion.
Please forward essay links to your industry contacts, post them to blogs, websites and social networking sites and above all give us your feedback via forums such as IPRA's LinkedIn group. A new ITL essay is published on the IPRA website every week. Prospective ITL essay contributors should send a short synopsis to IPRA head of editorial content Rob Gray
email
Share on Twitter
Share on Facebook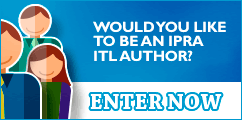 IPRAOfficial