ITL #446 The great challenge: creating, crafting and upholding sustainability narratives

1 year, 11 months ago
(Comments)
Diversity and inclusion in leadership teams, particularly in sustainability, reinforces versatility and strength of strategies and narratives. By Zeynep Özbil.
The measure of intelligence, according to Einstein, is the ability to change. That fact is yet to dawn on some.
As sustainability transforms business models across the world, stakeholders are putting pressure on companies to further their efforts. The current progress seems to be anything but smooth. C-level executives appear on board with sustainability measures, but the trickle-down process fails to work: a recent PwC survey shows that 79% of CEOs find purpose to be integral to their company success, which is great news; but a McKinsey survey shows that only 42% of employees believe that purpose is making an impact.
And while consumers are becoming more socially and environmentally conscious about their purchases, skepticism is also increasing as to whether companies are making real efforts.
The key to repairing that rift is to form strong narratives that work through actionable strategies. Sustainability can so heavily affect a company's reputation that placing it only in the hands of technical teams or the executive level will only allow for a narrow take on it. Crafting a narrative, especially one around environmental and social value, is hard and fragile work; it requires a company-wide approach, with experienced leadership at the helm.
Instances of miscommunication with internal teams, employees, shareholders and consumers can greatly hamper a company's capacity to make an impact and damage its reputation – which is why it is crucial for communication professionals to position themselves in central roles in sustainability practices.
It is an undeniable fact that sustainability is a great driver of reputation, engagement, and innovation. Coupled with the urgency of the climate crisis and the speed of which we are witnessing colossal changes in the environment, companies and leaders are feeling the pressure to change and to become better. While that very pressure is causing some great transformations across the board, it also comes with various risks and challenges that can harm progress.
Key challenges in sustainability
Actors in the business world – leaders, investors, and auditors – are still finding it hard to agree on what exactly constitutes sustainability. This comes from the elusiveness of existing standards of reporting, impact and regulations: there are a few international frameworks to adhere to like the Global Reporting Initiative, Carbon Disclosure Project, Sustainability Accounting Standards Board and the Task Force on Climate-Related Financial Disclosures, but these are still few in number and remain disconnected. Not only do companies have to adhere to different frameworks and regulations for different regions, but there is also a lack of framework though which we can measure progress towards the UN's Sustainable Development Goals in a clear and transparent manner.
The Environmental, Social and Governance criteria, which is fast becoming one of the strongest branches of sustainable business, is a victim of this lack of unity. When something is hard to define, it becomes easier to fake. A company recently used AI technology to detect greenwashing and found the likelihood of greenwashing in 95% of company statements. When the rules are not quite there, it becomes easier for companies to fake their morals, and to greenwash without limit.
That murkiness translates to language as well. An increasingly common pitfall in sustainability narratives is the endless list of cliches, all of which we, the communication professionals, have fallen into at one time or another.
Communication teams are picking up almost identical phrases to create a sense of impact with stakeholders, but often with little or no real foundation. The constant churning of cliches is making it difficult for stakeholders to measure value-creation. A recent report by Radley Yeldar, a London-based creative consultancy agency, shows that over 98% of Forbes 50 most valuable companies are guilty of using one of these eight cliches: our commitment, the future, the planet, the biggest challenge, our journey, together we can, building a better, good for business. Even at face value these phrases conjure up a feeling, but not quite a drive.
Cliches come from comfort zones. To undo these mistakes, we need teams with vibrant, versatile opinions. Sadly, leadership teams across the globe lack the diversity that can bring in a wide spectrum of experience. With knowledge and experience coming from narrow sources, all decisions begin resembling each other.
More inclusivity is key
Diversity and inclusion in the leadership teams, particularly in sustainability, reinforces versatility and strength of strategies and narratives. Research shows that companies in the top quartile for racial and ethnic diversity are 35% more likely to have financial returns above industry average. Diverse companies can handle crises in a much more effective fashion. They also have a better chance at responding to their customers' needs.
More than any other business field, sustainability is one that affects all of us. For sustainability practices to work, they need to reflect the world views and experiences of a wide group of actors – of different genders, races and orientations. More diversity in decision-making ensures effective initiatives with a greater chance at real impact.
The great challenge here is to take on these shortcomings and not to ignore them: as communication professionals, we know the value of a story, and how it can move people to act. Stories do not need to be fiction or fancy; if built around actionable strategies, each company can weave a sustainability story that can leave a positive mark on the environmental and social issues of our times.
Communication teams should be taking on a more strategic role, and they should also be willing to take more initiatives, and face challenges head on. An innovative language that leaves little ground for greenwashing and hype will help bolster efforts and provide companies with enough firepower to create meaningful impact. We should break free from our comfort zones and find fresh and effective ways of stating purpose.
As strategic advisors, we should rely on facts and science. Quality, standardized and transparent reporting, coupled with international frameworks, provides a foundation for us to build our narratives on. The technical qualities of sustainability may be difficult to digest for all, which is why people need clear, conscious storylines they can feel connected to. And that lies at the heart of what communication stands for.
The reputation of a company hangs on the narrative it builds around its actions. As communication professionals, we must be aware of this immense role and be willing to live up to it. Just like Einstein says, we can all show our intelligence by showing our ability to change.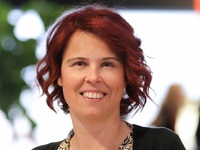 Forward, Post, Comment | #IpraITL
We are keen for our
IPRA Thought Leadership essays
to stimulate debate. With that objective in mind,
we encourage readers to participate in and facilitate discussion.
Please forward essay links to your industry contacts, post them to blogs, websites and social networking sites and above all give us your feedback via forums such as IPRA's LinkedIn group. A new ITL essay is published on the IPRA website every week. Prospective ITL essay contributors should send a short synopsis to IPRA head of editorial content Rob Gray
email
Share on Twitter
Share on Facebook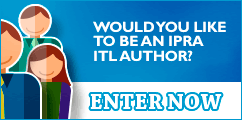 IPRAOfficial