ITL #425 China rebounds from covid-19: global brands pivot to take advantage

1 year, 8 months ago
(Comments)
With Chinese consumers stuck in their own country, thanks to travel restrictions, many brands have stepped up activities in-country and re-directed investment from elsewhere. By David Croasdale.
More than a year ago, China was the first major economy to be impacted by covid-19, which was quickly followed by an effective clampdown and then a re-emergence in the latter half of 2020, with day-to-day life getting back to normal, or near-normal.
From around July, consumer activity resumed across all sectors, with luxury spending seeing a bigger than expected rebound in the second half of 2020 and one which global brands have quickly latched onto.
French luxury goods maker Hermes reported a remarkable 47% jump in sales in Asia, which includes China and Korea, in the final three months of 2020, making up for lost sales during the pandemic. Likewise, LVMH saw China sales soar by more than 65% in the last quarter of 2020 when compared to a year ago. Rival group, Kering SA has seen sales rise by 40% in the same period.
On the ground, Louis Vuitton held its latest men's show in Shanghai in August and Swiss based group Richemont SA brought its annual international watch fair to Shanghai for the first time.
The wealthy weather the storm
The high-end of the market in China has done well because the wealthy have, by-and-large, been sheltered from the effects of the pandemic. Those engaged in active employment have been able to get through the crisis by working from home. Conversely, the workforce at the other end of the scale have had it much tougher, many losing jobs or being subject to involuntary layoffs because of a downturn in manufacturing.
Outside of China, forecasts for luxury goods remains weaker. A joint study by Bain & Co. and Altagamma forecast a contraction in the market in 2020 by between 20% and 35%, with sales estimated to be between €180 billion and €220 billion.
For Hermes, overall sales finished up 14% in Asia, whilst in Europe they were down by more than 20%.
Against this backdrop, the importance of the Chinese market will only elevate, especially as it was the only major economy to experience economic growth in 2020, expanding 2.2% in 2020. For 2021, China has set growth target of over 6% – which to many is a base figure.
Thanks to its skilful handling of covid-19, China's economy has gained a leg-up on the West and it may reach parity with the US in terms of GDP much sooner than estimated. And once at parity growth will not stop there, with figures from the IMF and CIA pointing to an economy that will ultimately be bigger than the US and Europe combined.
It's no wonder global brands are focusing on China. Growth is growth and it makes sense for these firms to take advantage of the situation, beefing-up existing operations and applying more investment into the market, especially as overseas travel is curtailed.
With Chinese consumers stuck in their own country, thanks to travel restrictions, many brands have stepped up activities in-country and re-directed investment from elsewhere.
A redirection of resources
You can see that most vividly in Hong Kong where several high-profile luxury brand stores have closed in the upscale Times Square shopping mall and shop rents have plummeted to 30-year lows in Russell Street opposite. Resources are being re-directed across the border into the mainland.
Hainan and Yunnan have emerged as important domestic markets in China with the growth of local tourism. These locations are also attracting inbound investment from global brands seeking to tap into the tourist potential. And with Hong Kong currently closed to mainland tourists, Hainan and Yunnan can take up the slack.
FOLIDAY, the travel and cultural unit of Shanghai-based Fosun International has been stepping up tourism investments in Hainan and other locations. Its Atlantis Resort in Sanya recorded a 36% surge in revenues in the second half of 2020 compared with the same period in 2019 with adjusted EBITDA for the full year reaching a record high of RMB607.8 million (US$93 million). Fosun also controls the Club Med resort brand and the prominent British tourism name Thomas Cook.
Innovative new products, such as those from Club Med and Thomas Cook, can bring new life to the domestic property market as the company seeks to take domestic leisure products and services to a higher level.
The rise of online decision making
Luxury brands have also been experimenting with online activities and livestreaming with mixed degrees of success. The idea being to build awareness more than conduct transactions, especially in lower tier cities. Many in the industry feel that the decision to buy a particular brand is now being made online before people go into a store although the causality remains inexact.
A rise in consumer confidence is driving other sectors, including spending on automobiles, hotels, dining out and entertainment.
With its large size, China can generate a lot of growth momentum acting as a catalyst for other sectors of the economy. Industrial production rose 35.1% year-on-year in January–February 2021 (December: +7.3% yoy). The manufacturing sector—in particular high-tech manufacturing—drove the reading, according to figures from China's National Bureau of Statistics.
Production was also aided by a supportive base effect, and by the fact that many migrant workers did not return to their home towns during the Lunar New Year celebrations, reducing disruption to factory output.
All this activity should propel nearby economies in Asia forwards. But the global environment remains uncertain, especially given the trade tensions with the United States which are still as yet unresolved under the new Biden administration.
In terms of government policy, it makes sense for China to build closer relationships with its neighbours, especially in South East Asia and South Korea.
With stronger economic growth, and more money flowing in trade between these nations then the options for countries sitting on the fence between China and the US and their terse interactions -- and not wishing to offend either -- becomes one of higher growth and jobs linked to China, or lower growth and fewer jobs if one chooses to ignore the opportunities. The choice is quite stark.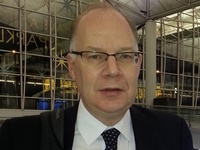 The Author
David Croasdale is Managing Director of Newell Public Relations, which has offices in Beijing, Shanghai and Hong Kong. He joined Newell in 1994 and has been involved in all aspects of the business as it expanded from a three-staff consultancy to more than 40 today.
mail the author
visit the author's website
Forward, Post, Comment | #IpraITL
We are keen for our
IPRA Thought Leadership essays
to stimulate debate. With that objective in mind,
we encourage readers to participate in and facilitate discussion.
Please forward essay links to your industry contacts, post them to blogs, websites and social networking sites and above all give us your feedback via forums such as IPRA's LinkedIn group. A new ITL essay is published on the IPRA website every week. Prospective ITL essay contributors should send a short synopsis to IPRA head of editorial content Rob Gray
email
Share on Twitter
Share on Facebook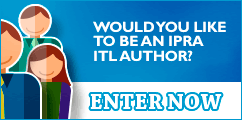 IPRAOfficial