ITL #408   Effective China PR: five essential don'ts

2 years, 9 months ago
(Comments)
Many businesses have misjudged the Chinese market. Here are five blunders to avoid. By Sally Maier-Yip.
With China predicted to overtake the US to become the world's largest economy by 2028, it is no surprise that more and more brands are looking to expand into or double up their PR and marketing efforts in the China market in the coming years.
What are the common pitfalls that brands could avoid when trying to win the hearts of the stakeholders and customers in China?
Here are five essential "don'ts" for effective China PR, based on my 16 years of PR experience working directly with brands to build their thought leadership reputation and drive leads in China.
Mistake 1: Don't align global brands with local Chinese culture and tastes
This sounds easy, but so many companies have failed to align their global brands with local Chinese culture and tastes – either not doing it enough or overdoing it.
Take Burberry's 2019 Chinese New Year campaign. Does this look happy? No. It completely failed in sending the right Chinese New Year festive messages of 'togetherness' and 'happiness' during this happy season.
A Weibo (China's Twitter) user commented: "Does Burberry think I am the kind of person who celebrates the New Year with a long sad face?"
This is a classic example of showing how brands might try too hard to be different and neglect the most basic and fundamental Chinese culture and values. Brands can be creative and unique, but equally importantly, it is so essential to get the basics right.
Mistake 2: Don't do enough on building a trusted brand reputation
Trust matters in China. Hugely. Chinese consumers use their wallet to show trust.
According to Edelman Trust Barometer 2020, 69% of Chinese consumers agree that "trust is more important today than in the past". Almost 9 in 10 people said they have started using a new brand because of the innovative or compassionate way they have responded to the pandemic.
On the other hand, 84% said they have convinced other people to stop using a brand they felt was not acting appropriately in response to the pandemic, compared to 40% globally.
So before selling, brands must build awareness and trust with their consumers first, which will only lead to more loyalty, more engagement, and more sales.
This is always at the core of our China PR strategy for clients to build their trusting brand image first. For example, a luxury interior design client has invested in building his thought leadership positioning in China consistently throughout the past four years. The hard PR work has paid off in terms of reputation and business performance. He is now recognised as one of the leading interior design players in China, a Forbes China's award judge and a Forbes China columnist.
Mistake 3: Don't be a massive WeChat user
WeChat (known as China's 'Super App' or 'App for Everything') works like your work email, What'sApp, Facebook, Instagram, bank, Deliveroo and more. You can even use WeChat to make a doctor appointment, file a divorce and book a plane ticket. Currently, there are over 1.1 billion WeChat active users in China and over 100 million WeChat users outside China.
Therefore, WeChat marketing is integral to effective China PR, whether you are a business-to-business or business-to-consumer company. Here are my four quick tips on doing WeChat marketing well:
Invest in quality content. Chinese people love reading all the stories, facts and statistics before making a purchase or a decision.
Launch engaging campaigns during important seasons such as the Chinese New Year, the weeklong Golden Week Festival (in the first week of October) and the Singles' Day (on 11 November) on WeChat
Hold offline events to drive WeChat engagement and traffic
Leverage on WeChat KOLs (key opinion leaders or social media influencers) who genuinely love your product or service, are relevant to your business, and have active audience engagement (which is more important than followers and view counts)
Mistake 4: Don't have physical connections with Chinese consumers
While it is absolutely essential to have an online presence, especially in the aftermath of covid-19, face-to-face interactions with your end customers are absolutely vital to the ultimate, long-term success of your business. As mentioned above, Chinese consumers arguably value trust more than anyone else. They still need to feel, touch, and meet in person.
So, while you have all kinds of digital and marketing in place remotely, make sure that you still have physical presence. For example, offline events. If you cannot travel to China, make sure that you have a local Chinese partner to represent you on the ground, so you don't lose the opportunity to build meaningful relationships with people.
Mistake 5: Don't be patient enough
China is big with 1.3 billion people, which is even bigger than the whole of Europe which has around 743 million people altogether. So, it makes sense that things do take longer in China.
Companies who want to succeed in China must be patient and willing to invest in the China market for at least two or three years before they can start seeing returns on investment. Unfortunately, there is no magic to build trust and generate sales in China, especially for such a vast and diverse market.
If China is important enough for you, be patient. Always plan for your activities in a 12-month timeframe and review it every month – as China changes and moves incredibly fast (famously known as 'China Speed'). Do all the right things, and the results will become much bigger than you expected, as my successful Chinese property agency friend once said.
I'll end with a recap. To win the hearts of Chinese consumers and market shares in China, make sure to align your brand with local culture and tastes, build a trusted brand image, be a massive WeChat user, have physical meaningful connections, and be super patient. It's all worth it.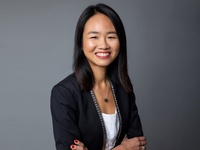 The Author
Sally Maier-Yip is Founder and Managing Director of 11K Consulting, a UK-based leading China luxury PR and communications agency specialised in helping clients attract Chinese investors, high net worth individuals and luxury consumers in China, Hong Kong and the UK. Follow Sally on LinkedIn for daily China insights.
mail the author
visit the author's website
Forward, Post, Comment | #IpraITL
We are keen for our
IPRA Thought Leadership essays
to stimulate debate. With that objective in mind,
we encourage readers to participate in and facilitate discussion.
Please forward essay links to your industry contacts, post them to blogs, websites and social networking sites and above all give us your feedback via forums such as IPRA's LinkedIn group. A new ITL essay is published on the IPRA website every week. Prospective ITL essay contributors should send a short synopsis to IPRA head of editorial content Rob Gray
email
Share on Twitter
Share on Facebook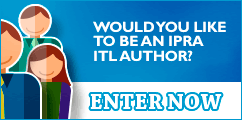 IPRAOfficial