ITL #407   Three months that changed everything: why Intel is doing better day by day

2 years, 10 months ago
(Comments)
A global company, a dangerous time and five hard-won lessons in risk communication. By William Moss.
Imagining bad outcomes and envisioning and planning for worst-case scenarios is a requirement for my job. A mantra that I've repeated to my colleagues is that bad things happen to good people and one should prepare accordingly. But at the beginning of the covid-19 pandemic, I succumbed to conventional wisdom and told my team they'd be better off worrying about the seasonal flu and making sure they got their shots. Oops. A year later, they still gleefully --and deservedly-- like to remind me of this failure of imagination.
In my defense, I'd experienced three pandemic near-misses. I lived in Singapore during the SARS outbreak of 2003 and in Beijing during alarm over bird flu and swine flu. SARS was the most frightening, but it petered out at 8,000 cases and fewer than 800 known fatalities. For those of us not directly impacted, its most visible legacy was the thermal cameras that lingered in airports all over Asia for years afterward.
SARS did leave another important legacy at Intel, one of the world's biggest designers and manufacturers of semiconductors, with more than 110,000 employees around the world. At Intel, keeping our immense wafer fabrication and assembly/test facilities operating safely is everything. These facilities are spread across seven countries and four continents and without them there is no company. Safety culture is deeply ingrained at Intel, and the company has experienced global and site-level emergency operations teams that help to manage risk situations. After SARS, Intel created a "Pandemic Leadership Team" (PLT) that could coordinate a corporate response during disease outbreaks.
The PLT includes representatives from corporate services, which manages our facilities, occupational health, human resources, legal, and internal and external communications among others. There is even a team epidemiologist. The PLT develops policies and messaging for disease outbreaks and is tightly integrated with our site-level Emergency Operations Centers, which implement those policies locally.
Worrying reports
The first reports of "atypical pneumonia" out of Wuhan were December 31st, and by Jan 21st the PLT was meeting regularly to address the situation. This began the most intense period of communication I've ever experienced.
Initially, we treated covid-19 as a China-based problem and focused on supporting employee communication there. We have only a small office in Wuhan, but big offices in Beijing and Shanghai and important manufacturing facilities in Dalian and Chengdu. The initial concern was quarantining domestic travelers who had recently traveled from Wuhan or been in contact with others who had been in Wuhan.
By the end of January things were escalating and it was clear that we needed a more global approach. On January 25th, we published our first intranet article for all employees, still focused on "what you should know about the situation in Wuhan" and what safety measures people traveling to China should undertake. We established a centralized, company-wide email drop for questions about the coronavirus and had to quickly stand-up a team dedicated to staffing it. We began working on a more extensive coronavirus landing page and FAQ for our intranet.
On January 30th the World Health Organization declared an international public health emergency. Employees worried about handling parcels and mail from China. Several Chinese cities issued work-from-home orders, and travel was severely restricted. Some of our expatriate staff in China wanted to leave while they could. Press started asking us if we would restrict employee travel to China. The first known U.S. case had been reported in Washington state, and linked to travel to Wuhan.
On January 31st, rumors spread among our workforce. In Oregon, where we have 20,000 employees, we heard that an employee had moved his parents from Wuhan into his local apartment. In Folsom, California, where we have 6,000, we heard that there was an employee case we hadn't disclosed. Neither was true. Rather than try to debunk the rumors through broad communication, which might amplify misinformation, we guided managers on how to address rumors on their teams and made sure the email response team and others who might receive questions had the facts.
Centralizing covid-19 comms
By the end of January, we also centralized covid-19 communication, much of which had been site led. The PLT developed messaging and rippled it out through site emergency operations teams and company-wide communication channels. We started reviewing all site-level communication. This helped us ensure that there was consistency across the company, and everyone was receiving the same messages, especially about safety policies.
We made one important exception to the centralized approach. Governments around the world began to implement controls on movement and workplaces, and we needed sites to be able to rapidly respond to local requirements. We instituted a regional review process for time-sensitive emergency communications when a U.S. review was impractical.
February brought new complications. Five thousand employees from around the world were scheduled to convene in Las Vegas in mid-February for our annual sales conference. Later that month we would have a booth at Mobile World Congress in Barcelona. Real money had been sunk into both events. We discussed excluding our greater China employees from the sales conference, but there was real fear of large events among employees and the risk of even a single infected attendee was unacceptable. We cancelled the sales conference and withdrew from Mobile World Congress. In hindsight these are obvious decisions, but in the early days of February, when so much was still unknown, they were agonizing.
For our 50,000 U.S. employees, March was when covid-19 came home. At the beginning of March, employees who could do their jobs from home began to ask for the option to do so. Our manufacturing workforce has to be onsite to do their jobs, and we were sensitive to appearing to have a two-tiered approach. U.S. employees also started to compare steps we were taking to other U.S. companies, some of which had announced widespread work from home options and many of which had announced extravagant cleaning measures. We were criticized for not communicating enough.
On March 3rd, one of our senior internal communicators circulated a memo distilling some of the key lessons from our successful efforts in China. These included daily communication and transparency. His timing was great, because events unfolded rapidly, and we had to communicate several dramatic changes over a few days.
Travel and distancing guidance
On March 5th, we suspended all nonessential travel and published our first social distancing guidance. On March 6th, we informed employees that anyone who could work from home was free to do so. On March 9th, we disclosed our first U.S. employee case, in Arizona, which led to real fear at our campuses there. On Friday, March 13th we switched from "allowing" those who could to work from home to "recommending" it. The following Monday, six San Francisco Bay Area counties, including Santa Clara, where Intel's headquarters is, announced lockdowns. On the 19th, the rest of the state of California followed. The fearful mood was unlike anything I'd ever experienced, even in the depths of SARS.
This was the most intense spell of communication. Employee cases were rare considering the size of our workforce. We wanted to be transparent about cases, but we didn't want to publish a running dashboard, which we felt could be misinterpreted, or turn our intranet into "Covid Case Daily". We created a detailed policy for workforce case communications and shared it with all of our sites. We did site-wide emails for initial cases at a given campus so people knew what steps we were taking, but as anxiety decreased over time we shifted focus to people or teams that needed to know as a result of contact tracing or potential exposure.
There was constant tension between responsibly disclosing cases, making sure people had the information they needed to stay safe, and protecting individual privacy. Early on, when employees became aware of a case at their site, they would demand a list of every place an infected person had been and everything they had touched or handled. That wasn't possible, but we could show people that we were expanding our cleaning and sanitation efforts and enforcing social distancing guidelines vigorously. We also rolled out a series of topical online "forums" on our intranet, where employees could pose questions about covid-19 and subject matter experts would answer them.
Nine months later, most of our workforce is still at home and our factories are still operating safely. There are still occasional intense times, but nothing like those first three months of 2020. Thinking back on that time, some lessons stand out:
The bias toward normalcy is powerful, even for those of us who should know better. It made me a victim of conventional wisdom in early January. Even in mid-February, following the cancellation of our sales conference and our withdrawal from MWC, we were debating whether it was wise to send a series of emails to our global workforce because we didn't want to needlessly alarm them. Yet the traffic to our intranet coronavirus page was huge, and we were just one month from lockdowns rippling across the United States. Broadly we did well, but we would have done better and moved faster if we'd spent less time anchored to normalcy.
State changes are the most critical time for communication. A new development or policy would raise fear and uncertainty and lead to a flood of questions into our email drops and forums. We learned to anticipate these situations and prepare for them. Over time, the workforce would acclimate and anxiety would drop until the next such development.
Simplicity is golden. Intel is a large company, and some complexity is unavoidable, but we over-engineered some of our early quarantine, travel and meeting policies. This led to confusion and hundreds of questions to the team manning our email drops and forums. We learned to keep things as simple as we could.
There is no such thing as overcommunication when people are afraid. During the worst times, silence was seen as indifference. We learned that daily updates to our coronavirus landing page were welcomed, and we time stamped updates to our online FAQs and other materials so people knew information was fresh. We created forums for our company leaders to be visible, including (despite our earlier reservations) regular all-employee emails, a podcast and regular "You Ask, We Answer" webcasts where employees could pose questions.
Consistency is critical. Intel's PLT enabled us to drive authoritative, consistent communication through the company, even on a topic as difficult as covid-19. We struggled a bit early on, but once we realized we were facing a global issue we made sure we balanced differing local regulations and guidelines with clear company-wide policies and messaging.
A year in, we're still learning lessons. The availability of vaccines is the latest state change. Fortunately, we've learned to look ahead and anticipate the questions. The pandemic isn't over yet, but the lessons we've learned along the way are helping us to do better every day.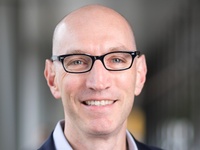 The Author
William Moss, Director of Reputation Communications, Intel Corporation leads the team responsible for issues and crisis communication and public relations support for U.S. federal public policy and global manufacturing and operations organizations. He is a member of Intel's Pandemic Leadership Team and led external communication for Intel's pandemic response. Based in Santa Clara, California, he has previously lived and worked in China and Singapore.
mail the author
visit the author's website
Forward, Post, Comment | #IpraITL
We are keen for our
IPRA Thought Leadership essays
to stimulate debate. With that objective in mind,
we encourage readers to participate in and facilitate discussion.
Please forward essay links to your industry contacts, post them to blogs, websites and social networking sites and above all give us your feedback via forums such as IPRA's LinkedIn group. A new ITL essay is published on the IPRA website every week. Prospective ITL essay contributors should send a short synopsis to IPRA head of editorial content Rob Gray
email
Share on Twitter
Share on Facebook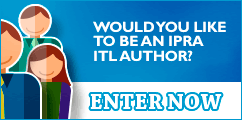 IPRAOfficial