ITL #322 Intercontinental prospects: navigating the uncharted waters of global agency procurement

4 years ago
(Comments)
How can independent agencies overcome cultural barriers and forge successful partnerships with clients based in a different part of the world? By Bryan Harris.
For an independent agency looking to broaden its client relationships and capabilities across borders, the prospect of partnering with a global brand that seeks support in your region and beyond, can be very enticing. It can also be a bit daunting, especially for the uninitiated as navigating through an intercontinental search process is an often-complex process.
Case in point: overseas companies are increasingly sourcing out agencies in the U.S. to handle assignments in North America and other regions. What I have noticed through this experience is the dearth of knowledge or sophistication of these companies (many of which are large, global entities) in vetting through agencies.
Language, culture, processes, and expectations may vary greatly across geographies making it very challenging to find the right match between client and agency. Of course, this is not solely on the client's shoulders. If the agency desires to partner with a company in Asia (or another continent), they must find ways to cut through cultural barriers to gain a deeper understanding of the needs and success metrics of the business prospect. This is relevant not only during the search process, but more importantly, if and when you actually secure the business.
As a mid-size independent that has partnered primarily with U.S. based companies for much of our 35 years in business, Taylor has received an increasing number of inquiries, RFIs and RFPs in recent years directly from blue chip brands in Asia and Europe that are escalating their marketing efforts in this region. Although welcome and at times thrilling, it is unfamiliar terrain and can get particularly rocky when you begin delving into detailed discussions of scope of work and budgets.
Nuanced discussions
A few months ago, a colleague and I were presenting our credentials to a very large Asian based company -- a leader in its category -- that requested our presence. It was difficult to turn down the opportunity for a face-to-face meeting as email correspondence can hinder the search process. The prospect was represented by a procurement officer and a marketing executive. Providing an overview of our service and experiences was relatively smooth, but when we began parsing through details around scopes of work, reporting structure, staffing, working through time zones, and everyone's favorite subject, budget, things become very nuanced – and that's where language and business practices began to intervene.
So, if you're an independent in a similar situation and you have the desire, appetite -- and the expertise -- to flex your with muscles a client across several borders, time zones and cultures, how do approach the courtship and hopefully, a long-term relationship?
It may seem most practical for a company based in Seoul, or Beijing or Moscow that is sourcing out agencies in New York or Paris to work through a search consultant with global tentacles to help guide them through the process. But many companies, it seems, prefer to deal directly with the agency, which can be a great learning experience for both parties.
From the agency perspective, however, you may want to think twice about going it alone. Especially when the conversations begin to heat up.
Practical advice
London-based Julian Boulding is president and founder of thenetworkone, the world's leading independent agencies network and a former senior ad agency executive with decades of experience working across global regions (disclosure: Taylor is a member of thenetworkone). With his abundance of industry expertise and current role building partnerships around the globe for agencies and clients, he has extensive and intimate knowledge of regional cultures, corporate structure and business practices.
Boulding offers some practical advice on how to navigate the intricacies of the discovery and RFP process as well as the relationship building phase -- should you earn the business:
While there are generalities of how to do business, there is a huge amount of country specific detail which is very important. Work with someone on the ground in the prospect's region who understands the culture and business environment.
Asian-based companies tend to do things "experimentally" in Western markets, offering modest budgets and scopes of work and increasing them incrementally as success metrics are met; it's all part of a process of building trust in the agency.
Try to determine how centralized or decentralized the company is; this tells you a lot about how decisions are made.
Learn their corporate language and use it back at them.
The issue of proportionality
Understanding and agreeing to a prospect's expectations is crucial when considering if and how to work together. As such, an agency may often have to address the issue of "proportionality," as Thomas J. Rozycki, Jr., Managing Director at New York-based independent, Prosek Partners, explains it.
He recounts conversations he's had with tech companies overseas where their expectations of earned media in the U.S. market had to be tempered. High awareness, media coverage and consumer acceptance in the home market does not necessarily translate to the same scale and level of success across regions. It takes time and patience, something that prospective clients do not always have in great supply.
Managing expectations – from scope to budget to KPI's -- is therefore paramount for any new agency-client relationship. While this is true in the agency-client dynamic regardless of region, it becomes more complex and nuanced when language, culture and economics intersect and pose potential obstacles.
"Advocating for clarity in negotiations is the best way to ensure that client and agency are meeting the goals set for the program before you even start work," Rozycki notes.
Ideally, having a partner on the ground -- be it an individual or agency fluent in the language, culture and business values and practices of the region, is extremely important. Whether you have an existing relationship in the market, or leverage resources like IPRA, thenetworkone or other global agency organizations, a trusted partner that can assist in both the negotiation/procurement phase as well as troubleshooting and activation, should you be awarded the business, is an imperative for agencies looking to expand their borders and capabilities.
The author
Bryan Harris is Chief Operating Officer and Managing Partner at Taylor.
Email
Website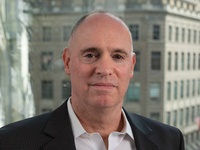 Forward, Post, Comment | #IpraITL
We are keen for our
IPRA Thought Leadership essays
to stimulate debate. With that objective in mind,
we encourage readers to participate in and facilitate discussion.
Please forward essay links to your industry contacts, post them to blogs, websites and social networking sites and above all give us your feedback via forums such as IPRA's LinkedIn group. A new ITL essay is published on the IPRA website every week. Prospective ITL essay contributors should send a short synopsis to IPRA head of editorial content Rob Gray
email
Share on Twitter
Share on Facebook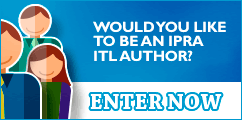 IPRAOfficial