ITL #172 Content is king: becoming a thought leader in your field

6 years, 10 months ago
(Comments)
How can you ensure your business stands out from the crowd and is perceived as a genuine expert in its market? By Susanna Simpson.
Owning or running a business can be extremely rewarding, but it is not without its challenges. One of these involves managing and effectively owning the external reputation of the business in the eyes of its various stakeholders. These issues can be tough to align with seemingly disparate groups, such as consumers, employees and shareholders.
Sadly, despite the fact that a fundamental element of PR's role is to educate audiences and maintain this external reputation, its importance and benefits are all too often misunderstood by the boardroom. Many business leaders innocently interpret it as a marketing tactic whilst not necessarily appreciating that PR can deliver advanced understanding of how events will impact a company's image, and in turn, how this will affect its overall performance.
Unfortunately, this means Marketing and PR are often joined together at board level, where they tend to be represented by the same person. However, the role of each is fundamentally different. While both are driven by business objectives, PR's main concern is the reputational bigger picture of an organisation, and its longer term business benefits.
Reputation can take a lifetime to build, mere moments to destroy…and years to recover. Having a member of the board who is equipped with an inner knowledge of the company's workings and can therefore advise on how reputation can be used to successfully improve and grow a business is a great asset. Reputation has a very direct impact on the bottom line for a business, and therefore PR needs to be inherently invested in everything that an organisation communicates with the outside world.
Carving a niche
Becoming known as a thought leader in your selected field is one of the vital reputational builders on which PR focuses. It generates a host of benefits that a business can use to carve out a niche in its sector.
The channels that this can be communicated through have changed dramatically over the past decade, but its purpose has remained the constant. It not only enables a business to effectively deal and respond to hard-hitting business issues that may arise throughout the business day, but it is also essential to moving a business forward.
The most common definition of a thought leader is 'an individual or firm that is recognised as an authority in a specialised field and whose expertise is sought and often rewarded.' But what does it take to be recognised as a true thought leader in your field, rather than one of the thousands of thought followers? In a noisy world, a multichannel thought leadership approach is essential and will enable you to be seen as a true, genuine expert within your field of expertise.
For businesses that already have a strong media relations programme in place, thought leadership will help them stand out from the crowd, gaining exposure above and beyond their established trade press. Whatever they are procuring, businesses buy leadership and expertise, and you need to ensure you are demonstrating these qualities.
Passion is key
There is not one single aspect that will determine whether or not you can become a thought leader, rather a combination of skills, expertise and belief is what is required. Critics often downplay how beneficial having genuine passion for your brand or product can be, yet this is the key to becoming a thought leader. It drives innovation and there are no thought leaders without innovation. Pick a theme and ensure your message is being pushed throughout all content you produce.
You might be thinking, how does being a thought leader help attract and generate new business? Being a thought leader allows you to generate exposure around your business and its leadership story to emphasise your expertise. However it is vital that you know the difference between advertising and thought leadership.
Everyone knows you can pay for exposure through advertising, but thought leadership, on the other hand, generates credibility by building your reputation through third party endorsements or testimonials and shows that you have a strong point of view and understanding of your industry. As a result of having your name in the key titles your prospects are reading, it positions you at the front of their mind when they are most susceptible.
Targeting this outreach to the sectors they are active in and appearing in that vertical press while your competitors remain in your own industry titles sets you apart and shows your expertise in that industry. Business leaders turn to key titles for knowledge or opinion on issues that matter to them, and being there helps them to associate this with you and your business.
To be a true thought leader in your field, your approach must cover multiple channels, from social media to traditional broadsheets. Content isn't just about filling column inches. Different channels need to be factored in; for example one theme can be used across several different formats: blogs, online or print opinion piece, LinkedIn pages and video. Twitter, LinkedIn and all other relevant social channels, are invaluable tools when becoming a thought leader. Owning your social domain enables you to communicate with your industry in real time.
However, before you jump in, it is important to assess whether you really want to become a thought leader – it takes time and commitment, so you need to have that drive and ambition to achieve your goals.
Although it requires time and energy, thought leadership status is important for both businesses and the individuals within them. The approach is similar for both and can easily become part of your daily routine. As we are all aware – content is king and having an effective content marketing strategy will be key to interest, inform and secure your customers.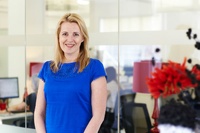 The Author
Susanna Simpson is the founder and CEO of PR and communications agency, Limelight, which she started in 2002 at the age of 24. Working exclusively in the B2B sector, Susanna has delivered reputation-driven growth for businesses including Saatchi & Saatchi X, Rakuten Inc, The Activate Group, Pinsent Masons, St Ives Group PLC and Telefonica. In addition, she has created ventures including www.creativebusinessleader.com, which brings together business leaders within the creative industries to share their insight, and The Brand You, a personal branding service designed exclusively for business leaders.
mail the author
visit the author's website
Forward, Post, Comment | #IpraITL
We are keen for our
IPRA Thought Leadership essays
to stimulate debate. With that objective in mind,
we encourage readers to participate in and facilitate discussion.
Please forward essay links to your industry contacts, post them to blogs, websites and social networking sites and above all give us your feedback via forums such as IPRA's LinkedIn group. A new ITL essay is published on the IPRA website every week. Prospective ITL essay contributors should send a short synopsis to IPRA head of editorial content Rob Gray
email
Share on Twitter
Share on Facebook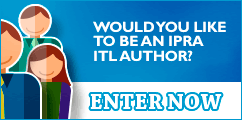 IPRAOfficial