Championing Free Speech for the Good of Communities

15 years, 3 months ago
(Comments)
Speakers' Corner Trust is a new UK-based charity promoting free speech, public debate and active citizenship as a means of reinvigorating civil society in the UK and supporting its development in emerging democracies. Peter Bradley explains why it's so imp
Freedom of expression and the right of assembly lie at the heart of all our civil liberties and nowhere are those rights more potently symbolised than in a parcel of land in London's Hyde Park, which has become a place of pilgrimage for people from all over the world.

Speakers' Corner, where the right to free speech has been guaranteed by law for almost 150 years, was born out of the struggle for civil liberties in Victorian Britain. Today many in the UK take the rights it represents for granted. But for those who are still denied their basic freedoms and for those who even now are building democratic institutions of their own, it remains a powerful inspiration.

Perhaps not surprisingly, the idea behind the Speakers' Corner initiative came from an industry founded on the power and purpose of communication. Back in 2003, Euan Edworthy, a British expat who runs one of Prague's most successful PR companies, Best Communications, conceived it as his contribution to the burgeoning democracy of the new Czech Republic.

A year later, on the fifteenth anniversary of the start of the Velvet Revolution, the first Speakers' Corner on mainland Europe was inaugurated by the Czech Foreign Minister, Britain's Minister for Europe, representatives of Czech politics, press and the arts and over a thousand members of the public.

Free speech network

That experience and the interest it generated around the world led to the establishment of Speakers' Corner Trust and the highly successful launch of our first UK project in Nottingham earlier this year. Now, subject to the sponsorship and funding we seek, SCT aims to establish a network of Speakers' Corners both in the UK and overseas.

The project is based on the simple belief that association between citizens and the free, face-to-face exchange of ideas and opinions – with each other as well as with the decision-takers among them – is a key to rebuilding public confidence and participation in Britain's civil society and embedding robust citizens' rights in emerging democracies.

What's more, none of the challenges we face anywhere in the world – from the threat of climate change to the risks and opportunities of modern technology – can be met without the kind of open public debate that is the lifeblood of healthy democracies.

What makes the Speakers' Corner concept different is its emphasis on face-to-face exchange. The internet is a powerful medium but it has limitations too. It can connect us to people on the other side of the world but it can also isolate us from our neighbours; though it provides countless forums for comment and debate, its anonymity and unaccountability can also undermine genuine engagement.

Paths to mutual respect

So our initiative aims to get people, literally, to come back down their garden paths and engage with their neighbours in a free exchange of ideas and opinions about the issues that matter to them. That experience can be not only empowering and enjoyable but, in our view, it's also the best way to develop the mutual respect which underpins successful communities.

The Speakers' Corner model is based on partnership. Wherever we promote projects, we start by setting up local Committees made up of representatives of the public, private and voluntary sectors which will 'own' and steer them. Where appropriate – as in Prague and Nottingham – their work may include creating actual Speakers' Corners as symbols of citizens' rights, lively platforms for public debate and, not least, important new focuses for civic identity and pride.

But at the heart of each initiative will be a programme of events designed by the local Committee to reach every community in its area. They could include debates or consultations led by politicians, public services or local interest groups or discussions stimulated by experts or simple enthusiasts on subjects from the global to the local to the cultural and, so long as they get people talking, from the profound to the trivial.

Inclusive, non-partisan and entertaining

The central principle in all these events is that they should be accessible to all, strictly non-partisan and non-adversarial, welcome diversity – and, as often as possible, entertain.

The support which the Speakers' Corner concept has received from every quarter has far exceeded our expectations. In the space of one short year, we have won the backing of Government departments, international businesses such as Clifford Chance and Reuters, respected NGOs and think tanks, world statesmen such as Vaclav Havel, who has become our patron, leading politicians such as Jack Straw who chairs our distinguished all-party advisory council and even the global phenomenon Eddie Izzard who has been a passionate, persuasive and of course media-attracting advocate.

It seems that this is an idea whose time has come. But it is one which can only be realised through partnership – with public authorities, with local people and, not least, with businesses which recognise that strong and vibrant democracy, both home and abroad, is good not just for communities but also for commerce. Small wonder then that four of SCT's five founding trustees have backgrounds in public relations.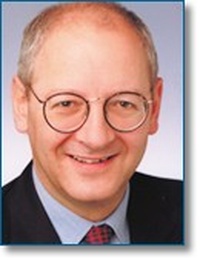 The Author
Peter Bradley is the director of the Speakers' Corner Trust. From 1997 to 2005, he was MP for The Wrekin, chairing the Rural Group of Labour MPs between 1997 and 2001 and serving as Parliamentary Private Secretary to the Minister for Rural Affairs from 2001 to 2005. Before entering Parliament, Peter ran his own public affairs consultancy, Millbank Consultants, and was previously a director of Good Relations and the research director of the Centre for Contemporary Studies.
mail the author
visit the author's website
Forward, Post, Comment | #IpraITL
We are keen for our
IPRA Thought Leadership essays
to stimulate debate. With that objective in mind,
we encourage readers to participate in and facilitate discussion.
Please forward essay links to your industry contacts, post them to blogs, websites and social networking sites and above all give us your feedback via forums such as IPRA's LinkedIn group. A new ITL essay is published on the IPRA website every week. Prospective ITL essay contributors should send a short synopsis to IPRA head of editorial content Rob Gray
email
Share on Twitter
Share on Facebook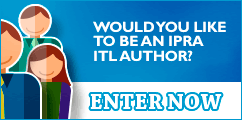 IPRAOfficial