AppLabs Re-branding Elicits Applause

14 years, 1 month ago
(Comments)
A thorough re-branding exercise has allowed Indian company AppLabs to communicate values such as consistency, reliability and confidence to its clients and partners, raise its profile globally and achieve higher ratings from industry analysts. By Reema Sar
AppLabs' Vision is that by 2010 it will be the undisputed global leader in independent testing, quality management and certification solutions company for the suppliers and users of Enterprise Information Technology and to be seen as the 'preferred employer in the testing space' globally.

Previously known as Applabs Technologies, the company was viewed as one of the independent testing companies in India, providing a range of testing services across different verticals.

Brand Associations:

• Bold, strong colours (purple & orange)
• A young company
• High volume testing
• Imagery:
• Youthful energy as opposed to Mature, Thought leader

To communicate the company's new Vision statement, AppLabs launched a rigorous Re-Branding exercise in 2007. The company engaged the services of a UK based marketing company to design a new brand identity. The agency undertook a global survey of the brand with participation from current customers, media, industry partners and associates, as well as its employees.

Surveys and interviews were conducted, typically 30 minutes long, to a discussion guide, which covered the following key areas:

• Brand strengths and weakness, reputation and points of difference versus Competition
• Defining client need, for IT and more general managers in Client Businesses
• Corporate Values
• Communication
• Brand associations, Positioning and Personality

The findings were:

• The brand 'AppLabs' was very well known in its cities of resident offices; e.g. Hyderabad; Philadelphia; London, etc – amongst media, the industry and the corporate world at large
• The Brand was relatively less known in other cities and was not on the top of the mind recall among the different target audiences
• AppLabs has grown rapidly since its inception in 2001, through strong organic growth and global expansion as a result of strategic acquisitions of market leading organizations (KeyLabs, USA in 2005 and IS Integration, UK in 2006)
• As a testing company, it also has many 'firsts' in attaining key accreditations like CMMI Level 5 and ISO 27001: 2005, the highest information security certification

After a series of brain storming sessions and analysing all the parameters, the company wanted a logo to represent confidence and reassurance. Hence, in 2007, AppLabs unveiled its new brand identity based around the theme of a 'Sunrise'. The new brand, aimed to take AppLabs into the next stage of its status as a truly international business, would be instrumental in ensuring that all three regions – USA, Europe and India – are aligned to deliver excellence globally.

The focus of AppLabs' business is enabling Forbes 2000 companies to make business changes successfully, providing consistency and certainty in complex IT programs, through the application of independent and objective quality management expertise. This theme is conveyed in the strapline 'no doubt about it', and in the sunrise, seen in the brochure, website and represented in the logo, signifying consistency, reliability and confidence. These are all characteristics that AppLabs wants to communicate to its clients and partners.

Serif is the typeface that has been deployed, a font used by brands such as The New York Times and The Times in the UK, due to its ability to convey gravitas and substance. The principal color selected is blue, the color of choice for many companies providing professional advice, particularly in the Banking, Financial Services and Insurance (BFSI) industry sectors, as it symbolizes trust and honesty and favoured by those whose advice is sought and highly valued. The BFSI market is a key vertical market for AppLabs, so it was keen to allay itself to similar attributes.

The new 'brand identity' summates the ultimate promise of AppLabs – a confident statement that communicates the business benefit of the level of service and quality that the company aims to provides to its customers and partners.

AppLabs is very focused on the need to develop consistency and certainty for its clients globally and has also developed six brand values, which represent the company's new ethos, and which were communicated through an intense internal and external marketing exercise.

These are: Genuine, Level-headed, Openly enthusiastic, Bold, Accountable and Learning. The first letters of each of these brand values spell 'GLOBAL' which again echoes the new international flavor of the business. AppLabs will ensure that these brand values are ably demonstrated by its people and resonate throughout all of its processes.

Re-branding tools used globally include:

Re-branding Audio-visual

• Used effectively among the Media
• Customers
• Employees across the globe
• Other stake-holders

Media (Mainline, Business, TV, Online)

• Press Conferences and Press Releases on: Global expansion; Global Re-branding, as well as on all the key milestones and achievements of the company
• Participation in editorial opportunities
• One-on-one interviews with key journalists
• Corporate profiling
• Business specific media stories

Branding

• Launch of a new company Web-site
• Development of new branded Collateral – Company Brochures, Service Overviews, Whitepapers, Case Studies, other literature and materials (Banners, Booth Stands)

Events

• Participation in the speaking opportunities for senior management and subject matter experts from the company in key industry events globally.

Marketing

• Direct Marketing to the different target audiences, e.g. Customers, Prospects, Analyst Community, Media
• Online or Web Marketing
• Special Customer, Partner and Analyst Meets

The New Brand

The new brand isn't just about a logo – it's about our reputation and the image that we project to our external audiences. AppLabs has moved to the next level; in the quality management and testing industry we are now competing head to head with some of the largest global IT companies. We are positioned as 'the largest independent quality management, testing and certification solutions company' and a trusted partner to more than 600 companies, many from amongst the Forbes Global 2000 companies. The new strong brand positioning has been instrumental in providing cohesion between our operations in the USA, Europe and India, and it also stands for our commitment for excellence in delivery of our services to current customers as well as to new business opportunities."

Key Learnings:

• Developing a new brand is not just designing a new logo - you have to 'Live and breathe the Brand'
• Brand is another word for 'reputation'
• Reputation:
• Doing what say you will do and doing it well
• Meeting deadlines and promises across all markets and amongst current & prospective clients, industry partners and businesses
• Make every 'Employee a responsible Brand Ambassador' through consistent internal marketing activities, for e.g. implement different Employee Engagement and Corporate Social Responsibility (CSR) programs.

Innovative brand positioning creates a huge opportunity for 'niche players' who look towards capturing the market with their USP's being clearly displayed and which would make them stand apart from the competitive clutter. AppLabs' successful 're-branding' exercise and all the steps that we have taken, has really helped in reinforcing our brand identity with all external and internal stake-holders globally, including the Media, Analysts, Industry Associations and our Partners.

We have succeeded in creating a new brand, 'AppLabs', and here our some of our accomplishments in the last 16 months which have given us significant visibility globally.

AppLabs:

• Won the New Market Entrant of the year (India into UK) award at The UK Trade & Investment India Business Awards 2008 for successfully managing integration of intellectual property and business processes of Indian and UK operations to become the world's largest independent global provider of testing services
• Has been named as one of the '50 Fastest-Growing Asian American Businesses in 2008' by the US Pan Asian American Chamber of Commerce Education Foundation.
• Won the 'Technology Company of the Year' award in the annual Enterprise Awards 2007.
• Ranked 9th in the IndUS Business Journal 2007 Fastest Growing Companies List.
• Ranked 45th on Deloitte's Technology Fast 500, 2007 in North America.
• Ranked 3rd on Deloitte's Technology Fast 50, 2007 in Greater Philadelphia.
• Ranked 10th on Deloitte's Technology Fast 50, 2007 in India.
• Made it to the top 4 companies shortlisted in the 'New Market Entrant' category at UK Trade & Investment India Business Awards, 2007.
• Ranked in Silicon India Top 100 List 2008
• Finalists at Red Herring Asia 100, 2007
• Finalists at Red Herring Global 100, 2008
• News India Times VII 100
• Ranked in Global Services100, 2008
• Certification of Excellence at Smart Workplace Awards 2008

Senior management from AppLabs have chaired and participated in keynote addresses and plenary talks in over 60 key industry events globally. We have generated over 4,00,000 exposures globally in various media – print, electronic and online. Literally, we have been in the news every 72 hours!

Leading Analyst firms, Forrester, Gartner, Nelson Hall and Butler Group have given us some excellent ratings in the industry. NelsonHall, the leading analyst and advisory firm in the UK in its latest report covering more than 20 software testing services providers, has established AppLabs as the number one pure-play testing specialist in size globally. AppLabs also received higher ratings for its proven maturity and completeness of service offerings in the same report.

Leading industry analyst, Butler Group said: 'AppLabs' approach is a well architected methodology for assessment and advisory services in the event of business issues that necessitate rapid testing strategy formulation, as well as for augmenting internal staff for the execution of standard testing activities, optimizing testing tools, and improving processes' while Forrester mentioned that 'AppLabs is well-known and respected for its performance testing capability as well as its test process consulting and optimization business'.

Conclusion

Just like the sun rises certainly, consistently and reliably everyday on the horizon, AppLabs' employees, their teamwork and commitment to excellence in delivery of our services, has established the company's brand as the leading independent testing and quality management company globally, as well as with our clients and partners. It has been an exciting journey for each one of us who partook in achieving this through our successful re-branding exercise and we look forward taking the AppLabs brand to further heights of visibility and excellence in synergy with the company's growth.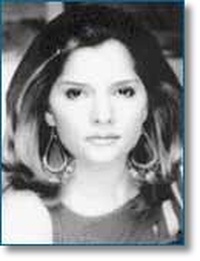 The Author
Reema Sarin is AVP, Marketing and Corporate Communications of AppLabs, the world's largest software testing, quality management and certification solutions company. She has over 16 years of experience in the field of Brand Management, Public Relations & Corporate Communications with large global organizations in India and overseas, including the United Nations headquarters in New York. Reema has worked with luxury brands including Bentley and Lamborghini India, Fashion and the Art Industry, as well as for other global luxury brands.
mail the author
visit the author's website
Forward, Post, Comment | #IpraITL
We are keen for our
IPRA Thought Leadership essays
to stimulate debate. With that objective in mind,
we encourage readers to participate in and facilitate discussion.
Please forward essay links to your industry contacts, post them to blogs, websites and social networking sites and above all give us your feedback via forums such as IPRA's LinkedIn group. A new ITL essay is published on the IPRA website every week. Prospective ITL essay contributors should send a short synopsis to IPRA head of editorial content Rob Gray
email
Share on Twitter
Share on Facebook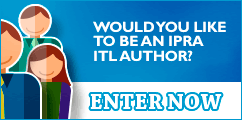 IPRAOfficial