Ahead of the Curve

13 years ago
(Comments)
Bill Cowen, president of PR Boutiques International, discusses the strategic benefits of boutique firms in ongoing times of change and challenge.
I've just had the honor of being elected president of PR Boutiques International, an ever-expanding collection of smart and experienced boutiques around the globe. Despite business, economic and social issues the world faces, I have to confess that I can't think of a better time to be driving a boutique and a global boutique network.

Why? It's quite simple. At the heart of the boutique business model are principles that can be maximized in times of uncertainty.

The 'new normal'

Let's back up for a moment. Welcome to the 'new' world of PR, strategic communication and promotion. With unprecedented economic issues that continue to evolve on a daily basis, 'normal' business as we knew it is gone. Whether for agencies or clients, the only normal we can now expect is that things may never feel normal again, especially in 'PR', which for many now represents 'Pretty Rough'.

But in order to stabilize and move forward, the global marketplace still needs PR and strategic communication – more than ever. Without PR, no one buys your client's product. Tries the service. Votes for the candidate. Donates to the mission.

Some companies unfortunately are now starting to realize this the hard way, after having cut off PR and promotion amidst panic, instead of simply refocusing strategies to keep key audiences engaged and motivated. As business scenarios slowly start to turn, many companies are discovering that audiences are gone. What's worse is these companies now must spend even more in resources to try to recapture their targets' attention, with no guarantee they will.

As an agency executive, I truly think that's a viable proof point that there's something to this whole 'PR thing'. To our industry's benefit, many organizations around the world are finally starting to understand this as well. The bottom line is you can't actively choose not to promote and expect audiences to act on your behalf. With that in mind, I'm sure this turbulent financial period will produce many solid case studies to underscore this reality – ones you could surely put in front of clients when they consider shutting down PR solely for budget purposes.

Perception still rules

To further underscore this power of PR, the university professor in me thinks of Patrick Jackson's Double Bottom Line theory. The first or 'traditional' bottom line for any organization of course is revenue. The theory asserts the second bottom line (often ignored or not well understood by those who do 'real' business strategy) is perception.

Which is more powerful? I ask our 'strategic communication should take a support role' thinkers – where is the traditional money-driven bottom line after an organization's perception really takes a hit and is not managed properly?

Enter the PR Boutique (actually, we've been here all the while)

When times are good, there seems to be plenty of work for everyone. When times are not, boutiques can still progress. Case in point: I feel fortunate my firm continues to be solid. We all hear about opportunities within challenges and we have found them by aggressively seeking accounts (who of course may have their own challenges but still needed PR) that during any other economy would go to large agencies.

We approach confidently but unassumingly with figurative hat in hand, proven experience, a willingness to be adaptable, and a dedication to putting our primary staff directly at the client's day-to-day conference table. It's worked to the point of ongoing contracts already into next year. When recently asked about hiring our boutique, a well-known corporate client responded: "We wanted to maximize our resources, add to our senior team on the ground and cut right to the chase."

Well, that's all we needed to hear.

Driving forward

Wherever we go in the world, we see core similarities in the way boutiques work to benefit the client. As this trend continues to develop, we find our model of operation is successful to meeting and exceeding evolving client demands for consistent creativity and quality. Let's face it. Clients don't hire boutiques because they're small and inexpensive. They hire boutiques because the firms offer great people with superb skills, flexibility, entrepreneurial mindsets, and the genuine desire to partner directly with clients to ensure success.

That's all good news for the client.

The even better news? This is how boutiques have always done business – professional, personal and proactive – an effective approach in any economy. That's why we're proud to be ahead of the curve. Enhance all that with the power of a global network, the possibilities to move the industry forward seem endless.

For now, despite all those possibilities, I think we'll just focus on helping our clients drive, survive and thrive in the 'new normal'. It's going to be quite a ride.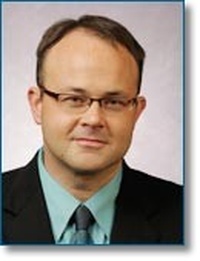 The Author
Bill Cowen, MA founded Metrospective Communications LLC in Philadelphia in 2002. He is also a professor and the PR program director at Villanova University. Prior to these appointments, he has served in executive communication capacities in international agencies, corporations, non-profit and academia. Bill is president of PR Boutiques International which was launched in January 2008 as the world's first network for boutique PR firms.
mail the author
visit the author's website
Forward, Post, Comment | #IpraITL
We are keen for our
IPRA Thought Leadership essays
to stimulate debate. With that objective in mind,
we encourage readers to participate in and facilitate discussion.
Please forward essay links to your industry contacts, post them to blogs, websites and social networking sites and above all give us your feedback via forums such as IPRA's LinkedIn group. A new ITL essay is published on the IPRA website every week. Prospective ITL essay contributors should send a short synopsis to IPRA head of editorial content Rob Gray
email
Share on Twitter
Share on Facebook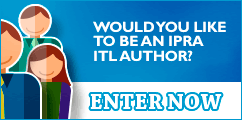 IPRAOfficial