A Prescription for Greater Healthcare Openness

14 years, 1 month ago
(Comments)
Judith von Gordon argues there is a pressing need to emotionalise PR linked to prescription medicines. Unfortunately drug companies' attempts to do so are largely thwarted by regulatory restrictions.
Have you ever heard of 'ethical drugs'? What would you think 'unethical' drugs are?

Well, the pharmaceutical industry offers prescription drugs and those that are available over the counter without a medical prescription. These prescription drugs have been called ethical drugs in the past. Nowadays prescription drugs or Rx-drugs is the preferred term, as no one wants to come near unethical drugs when referring to the contrary.

Much progress has been made in recent years with prescription drugs that heal diseases or at least reduce signs and symptoms, yet the marketing machinery selling the drugs has not always behaved ethically in the last 20 years. This created a problem: The pharmaceutical industry is one of the least admired industries in the world. Everyone loves the product, but not the producer.

In an attempt to counteract the negative reporting on marketing practices in the past, the industry imposed its own codes with which they prescribe transparency and minimum scope for creativity in advertising and Public Relations. In addition to the self-imposed framework which is strictly enforced at national level in all European countries (e.g. ABPI Code of Practice), we have EU-wide regulations and country-specific laws.

Ethical PR for ethical products

It goes without saying that Public Relations for ethical drugs can only be ethical, right?

So let us see what you can do legally and under the code when you as a PR specialist in a pharmaceutical company wish to inform patients in a press release – in print or online - about a new treatment soon to be launched on the market: Not a thing.

Oh yes, you are allowed to have information on your company website about the disease. But nothing about the treatment that would be freely accessible to patients. You are allowed to have a password-protected area for doctors where they can access medical information about the new drug. For medical journalists, you have to make sure that they really are medical journalists and that you provide balanced and non-promotional information – which is fine. For consumer press: sorry, all doors are shut.

Apart from that you have to ensure that your press release is not distributed in the US where a special authority checks all communication material about as yet non-approved medicines before it can be published. After registration, direct-to-consumer PR is widely used across the Atlantic.

Not so in the EU. Even after registration, pharmaceutical companies are not allowed to promote their prescription products freely and PR is regarded as promotion. However, here too legislators are debating if it might not make sense to allow patients more access to information about their drugs.

Brave New World

Today, a patient diagnosed with atrial fibrillation, Parkinson's Disease or depression turns to the Internet because he feels he did not have enough time with his doctor or may have forgotten to ask some troubling questions and would like to find out more. The patient is usually interested not only in information on the condition, but also on the treatment available.

He depends on blogs of often dubious content or Wikipedia, the 'new world pharmacist' with information which may be correct, semi-correct, or incomplete. Wikipedia has also become a source of information for consumer journalists. Those are and will remain the most important target group for PR people.

They are the main body conveying news from the companies to a lay audience. And they have the same needs as patients do: they would like to have readily understandable information, well-presented, and a story to tell.

Emotionalizing PR

Let a young woman working as a fitness instructor explain what it is like to live with stress urinary incontinence acquired after childbirth. What are the treatment options available?

Let an elderly taxi driver show a home-made video diary illustrating what it is like to be unable to walk 50 meters on account of chronic obstructive pulmonary disease and how a small respiratory device helps him breathe. Show how a patient suffering from restless legs syndrome spends a terrible night in a sleep lab with uncontrollable leg movements that do not allow even one hour of undisturbed and relaxing sleep, and how a small pill can help.

Educate patients how important drug compliance is by allowing them into a virtual operating theatre where a hip or knee is being replaced. He/she will immediately understand that prevention of a thrombus is of the utmost importance and will be more willing in future to comply with anticoagulant medical treatment over several weeks.

This information, packed into small video clips on the Internet by pharmaceutical companies, who have a wealth of data to support 'the story' also scientifically would certainly help journalists and patients better understand what the disease means to a patient. Of course it should be incorporated into more medical information on the disease, its treatment, side-effects etc. – but why not give it a try at a time when everybody can upload video material of the strangest kind to YouTube, and get away with it.

We all keep saying health is our most important asset. Shouldn't more information on health be our second most important asset?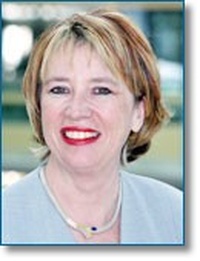 Forward, Post, Comment | #IpraITL
We are keen for our
IPRA Thought Leadership essays
to stimulate debate. With that objective in mind,
we encourage readers to participate in and facilitate discussion.
Please forward essay links to your industry contacts, post them to blogs, websites and social networking sites and above all give us your feedback via forums such as IPRA's LinkedIn group. A new ITL essay is published on the IPRA website every week. Prospective ITL essay contributors should send a short synopsis to IPRA head of editorial content Rob Gray
email
Share on Twitter
Share on Facebook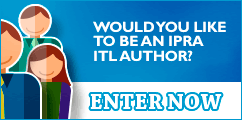 IPRAOfficial