Measuring Sponsorships and Events

15 years, 7 months ago
(Comments)
Katie Delahaye Paine provides guidance on how to measure the impact of events and sponsorships in an increasingly media saturated world.
"Live from the KDPaine & Partners/Verizon Wireless Arena we have the KDPaine & Partners' Battle of the Sponsorship Suppliers, underwritten by Orville Redenbacher's Microwave Popcorn, the official snack food of KDPaine & Partners, Starbucks, the official fuel of KDPaine & Partners, with additional support from Staples, the official office supply company, FedEx, the official overnight delivery system, Diet Coke, the official diet drink, and Catalina, the official pet of KDPaine & Partner".

Perhaps not these exact words, but something like them has passed your ears at least a dozen times in the last few years. From Little League teams to the World Cup, from naming arenas to naming road races, sponsorship of events is one of the main marketing methods of choice these days.

As communications is increasingly impersonal and electronic, the chance to actually touch, feel and experience the brand is ever more important. Increasingly, purchasing is neatly divided into two categories – on-line and experiential.

More and more decisions are based on familiarity with the brand and ease of purchase. Now, I'm an avid Amazon fanatic, but I still go into Borders' brick and mortar store and end up buying something. Why? Because I get to touch and feel and browse and listen to products. If I need something in a hurry, I go online. If I want "retail therapy," I go to Borders. That's experiential marketing. Marketing that transcends the product and the media and allows direct interaction with the brand.

A 2006 study by Jack Morton Worldwide shows that live event marketing experiences where consumers interact with products, brands or "brand ambassadors" face-to-face are among the most effective ways to influence coveted consumer audiences. The study, an online survey of 2,574 consumers, ages 13-65, in the top 25 US markets, confirmed that this increasingly important marketing medium resonates strongly across all demographic and product categories.

Experiential Growth

Which is why total spending on experiential marketing is expected to reach $15 billion by the end of 2007, an 11% increase over last year, according to the latest IEG research report. Companies are now allocating on average 17% of their budgets to sponsorships, compared to just 13% last year. However, 76% of companies spend less than 1% of their total sponsorship budgets on research and in a shaky economy if you don't measure it, you can't show ROI, and chances are good that the program will be killed.

Another factor in the measurement of experiential marketing is that simply "reaching large number of eyeballs" is no more relevant a goal than "increasing market share in the buggy whip market". Therefore new alternative metrics like relationship measures, engagement indices and cost per touch are increasingly demanded.

We suggest that there are four basic steps to developing a solid measurement program for your events and sponsorships.

Step 1: Be clear about what outcomes your communications program is designed to achieve.
As with any effort, you can't start to measure success until you know what success means for you. For any given event the objectives might be:

• % of attendees more likely to purchase
• % of attendees remembering the brand
• Number of qualified sales leads generated
• Conversion rate of attendees
• Total potential sales (number of attendees X conversion rate X average sale)
• For press events: number of key editors and analysts attending, % of attendees writing or quoted on the issue, total exposure of key messages in resulting press.

Each objective, of course, requires a different type of measurement. Some types isolate the impact of PR from other communications efforts better than others. And the best objectives are specific and measurable.

Step 2: Determine Criteria, Quality as well as Quantity
Once you've agreed upon your objectives, establish the specific criteria of success that you will measure. If your objective is awareness, the criterion might be the percentage increase of unaided awareness of brand or product. If your objective is to sell product, the criterion might be the incremental sales after a particular PR or promotional program took place. Consider those numbers that best reflect the health of your business, or that best represent characteristics that most affect your business:

• Increase in awareness
• Increase in preference
• Increase in purchase intent
• Increase in customer loyalty
• % improvement in customer experience

To a certain extent, your choice of criteria is dependent on the type of event you are evaluating. If the customer experience you are measuring takes place at a trade show or exhibit booth, you might choose as key criteria the percentage of new visitors or the cost per minute spent with a client in the booth. If the experience takes place at an event such as a concert, you need to count how many people were exposed to your brand or the brand experience you were offering. Don't trust the promoter's numbers, do your own counting. Here's why.

I once met with a major auto manufacturer who wanted to measure the effectiveness of different sponsorships. They were spending many millions, sponsoring, car races, golf tournaments and antique car auctions and a variety of other events. According to the event organizers, attendance and therefore results were always better than the year before. But then I asked them what they were trying to achieve by these efforts. The first response was essentially: "we are always a major sponsor of these types of events". After about two hours of discussion, we agreed that the business objective was to drive potential customers into dealer showrooms.

We began a series of surveys at each event to determine first if the attendees remembered the sponsors and secondly if they were more or less likely to test drive and/or buy the sponsor's car. We collected names at the event itself and called attendees two weeks after the event. Our results showed that on average 50% of all attendees were more likely to test drive a "sponsor" vehicle after attending the event.

After we had measured three different events, we were able to compare and contrast the cost effectiveness ($$ per person reached) of different events. These results led the sponsor to dramatically alter their sponsorship strategies to focus more on Golf events, rather than traditional car races. It also enabled the sponsor to better understand the ROI from each event. By looking at the % of people more likely to go to a dealership, they could determine the number of potential buyers. By subtracting the cost of the sponsorship from the profit and the projected number of car sales, they determined a projected ROI from the event.

It's important to look beyond simple quantitative data, especially if your objective is exposure, to assess the quality of your communication. When companies clearly define their objectives it becomes a relatively simple matter to define a set of criteria against which we can measure the relationships the company has established with its constituencies in different events and then compare and contrast results consistently cross a number of different events to ensure that the company has the most effective sponsorship program possible.

Step 3: Decide upon a benchmark

The key point to remember about any evaluation program is that measurement is a comparative tool. You need to compare one set of results to something else. The most meaningful comparisons are between different events, or between you and your peer sponsors at one event. If your fellow sponsors aren't direct competitors you can learn a lot by sharing information and determining what best practices really moved the needle.

Step 4. Select a measurement instrument

Do NOT rely on data gathered at the event itself. It is rarely useful or actionable.
Post show awareness survey
In our opinion, the most reliable way to measure relationships with your customers is to collect names at the event and interview them afterwards to see what they can remember about the experience. Do they remember being in your booth? Did they even know you were a sponsor? Did they remember your brand, and the brand benefits or brand positioning you were trying to convey? Did they leave more likely to purchase or to recommend?

Web analytics

Because customer actions are so easily trackable from web site activity, more and more companies are relying on web analytics to measure the impact of sponsorships. Determining not just the increase in traffic, but the actual conversion rate is a relatively easy task using Google Analytics, Web Trends or Visual Sciences.

Cost per touch

As a way of comparing different marketing opportunities, some organizations are replacing the old "CPM" or cost per contact with Cost per Touch. In other words what does it cost to come into contact with one potential customer?

Cost per minute spent with prospect

If the purpose of the event or sponsorship is to collect sales lead you may want to calculate the value of your effort in monetary terms. If you have a product or service that has a long sales cycle and needs time to explain, this is a particularly good way to evaluate marketing efforts. Several years ago, the pharmaceutical company Glaxo figured out that it cost them $300 to get a sales person into a doctor's office for about five minutes. That's $60 per minute spent in front of a prospect. Now suppose you get 60 minutes in front of a qualified audience of 100 people.
That's $0.83 per minute spent with each potential prospect. Relatively, this appears to be very efficient. Once you have expressed it in that
form, you can compare value to other marketing efforts. So, for example, if a 20-second underwriting spot on NPR costs $5,000 and, assuming it communicates your key message and reaches 500,000 listeners, that's $.01 per opportunity to hear a key message and $0.03 per minute spent with a prospect (assuming that your target audience is NPR listeners, which their audience research indicates is upscale, educated, and influential. You should also monitor the media coverage around the event to see if additional messages are communicated to your audience via the media surrounding the event. You need to look at both the reach of the publication and also determine whether the article contained a key message. You can then take the cost of the program and divide it by the total number of opportunities to see/hear a key message to determine the "cost per opportunity to see a key message". That way you can decide if the event is more or less efficient than other programs at getting your messages across and achieving your goals.

A relationship study

You can also use the Grunig relationship survey instrument (downloadable for free from the IPR web site: http:// http://www.instituteforpr.org/research_single/guidelines_measuring_relationships to test the health and strength of your customer's relationships to your brand. The Grunig instrument has been thoroughly tested and shown to be an extremely effective measure of how customers perceive their relationships with an organization.

The key thing about whatever measurement tool you use is to make sure that you are tying results back to the desired business outcome. A number of years ago, Country Music Television (CMT) had hired 18-Wheeler tractor trailers to set up country music events in Wal-Mart parking lots. Their first measure was to ask the truck drivers how many people showed up. Realizing that those answers didn't tell them anything about what those potential customers were actually doing when they went home, CMT decided to do follow up studies with the attendees.

The stated purpose of the events was to convince attendees to call their local cable company and request CMT or to take some other action on behalf of CMT. They included a sweatshirt giveaway to collect names and addresses of attendees, whom we called two weeks after the event. We agreed that the common criteria against which we should measure all events was the level of "engagement" specifically, when we asked people on a scale of 1 to 5 how much the experience affected their relationship with the CMT we established a mean level of interest.

We further defined success criteria as the percentage of people willing to take action on behalf of CMT. Our surveys showed that 93 percent of attendees were willing to take some action and 89% were willing to make a phone call to their local cable company. We then compared results between different trucks in different cities so they could determine where to expand the program the following year.

Five final lessons for sponsorship measurement:

• You become what you measure, so be very clear internally on the objective of your sponsorship or event.
• Match the event, the speaker, and the metrics to the objectives.
• Document any immediate or tangible results – media coverage, resulting calls or inquiries, messages delivered to key audience, etc.
• Listen to your customers and let them tell you what is working or not working.
• Share and leverage the results internally, repeat consistently.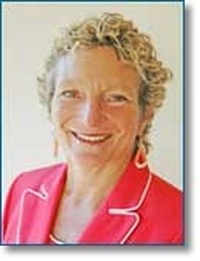 Forward, Post, Comment | #IpraITL
We are keen for our
IPRA Thought Leadership essays
to stimulate debate. With that objective in mind,
we encourage readers to participate in and facilitate discussion.
Please forward essay links to your industry contacts, post them to blogs, websites and social networking sites and above all give us your feedback via forums such as IPRA's LinkedIn group. A new ITL essay is published on the IPRA website every week. Prospective ITL essay contributors should send a short synopsis to IPRA head of editorial content Rob Gray
email
Share on Twitter
Share on Facebook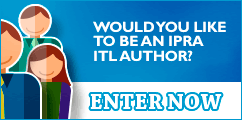 IPRAOfficial