It's Still Location, Location, Location – Only More So

14 years, 9 months ago
(Comments)
Bruce Coppa argues that the real estate market is becoming increasingly international both despite and because of current economic conditions, and that the public relations industry is already helping the process.
The U.S. sub-prime mortgage meltdown took a lot of the early blame for the world's current economic situation, and you might have been forgiven for assuming that the real estate industry was in terminal decline. Not so.

You might also have thought that we were mad to launch the IPREX Real Estate Communications Counsel in September. In fact, in my view, the timing is fortuitous. The real estate market is evolving rapidly, and public relations, as a powerful change-management discipline, is well placed to help the process.

But first, the doom and gloom

A recent report from the Urban Land Institute (ULI) and PricewaterhouseCoopers LLP notes that U.S. commercial real estate values will likely drop significantly, foreclosures and delinquencies will increase sharply and property cash flows will fall.

ULI's senior resident fellow for real estate finance Stephen Blank says, "Only when financing gets restructured will pricing reconcile, giving the industry a point from which to start digging out of this hole." Absent that, experts predict a bottoming out of financial and property markets in 2009 and floundering well into 2010. Investors and owners can probably expect a U.S. economic recession next year to usher in rising vacancy rates and falling rents.

Overall, experts see commercial real estate values falling by 15 to 20% from their mid-2007 peaks, while lesser-quality commercial properties in secondary and tertiary markets could fall even further.

Blank notes that "many property owners are drowning in debt, lenders are not lending, and for many property income flows are declining" and goes on to say that, in general terms, commercial real estate faces its worst time since the 1991-1992 industry depression in the U.S..

Predictions in Europe point to difficult times, too. Nigel Roberts, chairman of EMEA at Jones Lang LaSalle, noted earlier this year that "credit markets will not return to pre crunch 'normality' for some time … debt will remain expensive and restricted throughout 2008 … (and) weakness in financial markets will translate through the economy to all sectors."

Responses

But of course the people who work in the industry can't afford to sit around worrying – they need responses to these problems and they're looking internationally more than ever before to find them.

Indeed, keeping all this in perspective, globally, is an increasingly important part of the work we do in real estate PR.

After all, we believe that the commercial real estate market will rebound, but we consider that the days of cheap debt financing are gone. Thus, if 'traditional' financing isn't working, what could replace it? You wouldn't know it to read the tabloids, but there are answers.

There's still money out there

The problem is not a lack of money – there remains a lot of liquidity out there, especially in Asia and the Middle East, economic regions which the industry increasingly sees as sources of non-credit institution financing.

Many Asian markets continue to be affected by regulatory constraints limiting the investment of surplus funds effectively in Asia. Tie that to an historical desire to hold real property in the United States and Europe, and the opportunities for both investors and developers start to become clear.

Nigel Roberts is among a growing number of experts who see positive real estate opportunities in Europe amidst the economic concern. He has pointed out that the depth and breadth that the European market offers investors has not disappeared, especially as lower price levels emerge. Recent movements in the currency markets only add to the appeal.

Finding new partners

Public relations work at the strategic level is helping to build an international community in which these perspectives and ideas can emerge and be refined. My IPREX colleagues around the world are also responding to real estate businesses' needs for greater visibility and new positioning in the changing economic environment.

So there are substantial new opportunities here, bringing new players together in a marketplace with new shifts in geographic emphasis. Companies need help to find the right new partners, and they are looking for both strategy and tactical execution as they adapt to the new realities.

We are finding that there are new requirements beginning to emerge through all phases of commercial and residential development and marketing – identifying sourcing of capital investment and financing, pre-development planning, community relations, governmental entitlements and approvals, construction, sales/leasing marketing, cultural analysis, public and media relations, and crisis and issues management.

What is unprecedented is the emphasis on a global perspective – developers, architects, engineers, construction firms and real estate companies need effective global communications to attract new sources of capital and to reach out to an international consumer base. And of course the new IPREX real estate practice is structured to enable them to do just that.

As my IPREX colleague Steven Pellegrino of Boston's Kortenhaus Communications says, "The real estate industry today is a global one, and our clients must be able to reach across time zones and to be able to work in different cultures to succeed."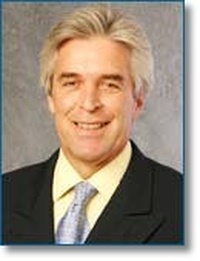 The Author
Bruce Coppa is chief operating officer of Communications Pacific, the IPREX partner in Hawaii. He provides strategic counsel regarding policymaking procedures and the political landscape in land-use development, real estate and construction. Bruce was instrumental in setting up the IPREX Real Estate Communications Counsel, which he chairs. For further information on the IPREX Real Estate Communications Counsel either email [email protected] or visit the IPREX website by clicking here.
mail the author
visit the author's website
Forward, Post, Comment | #IpraITL
We are keen for our
IPRA Thought Leadership essays
to stimulate debate. With that objective in mind,
we encourage readers to participate in and facilitate discussion.
Please forward essay links to your industry contacts, post them to blogs, websites and social networking sites and above all give us your feedback via forums such as IPRA's LinkedIn group. A new ITL essay is published on the IPRA website every week. Prospective ITL essay contributors should send a short synopsis to IPRA head of editorial content Rob Gray
email
Share on Twitter
Share on Facebook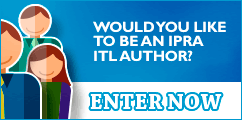 IPRAOfficial