ITL #517   Biodiversity loss: an issue for communications professionals

8 months ago
(Comments)
It is imperative that as a profession we urge businesses to think beyond their net zero emissions targets and analyse how their operations depend on nature. By Ava Lawler.
We are facing global biodiversity and climate crises and all organisations will soon be held accountable. A coalition of forces is building to force reporting, and consequences, on biodiversity-related issues. And this accountability will be accompanied by the real-life impact of a natural world under threat as extreme weather events continue to wreak havoc on business operations and the risk of zoonotic infectious diseases threatens our health and economic prosperity.
Regulators, investors, consumers and employees are increasingly focused on accountability and examining companies' interactions with nature.
As strategic advisers, communications professionals have the opportunity to guide our organisations away from greenwashing temptation and instead drive investment towards nature-based solutions, which harness the power of ecosystems. We can help shape reputation by taking the lead in combating both biodiversity loss; while simultaneously preparing for the workplace crises that result from the climate crisis and ecosystem threats.
Advocating for biodiversity
It is imperative that as a profession we urge businesses to think beyond their net zero emissions targets and analyse how their operations depend on nature and how they can help nurture nature positive responses to tackle challenges such as climate change, disaster risk reduction and food and water security. And in advocating for biodiversity, we can also help our firms and clients get ahead of legislated reporting and potential governance issues.
At the United Nations Biodiversity Conference (COP15) in December 2022, political leaders committed to a landmark agreement to guide global action on nature through to 2030. Consensus was gained on concrete targets to halt and reverse nature loss, including putting 30% of the planet and 30% of degraded ecosystems under protection by 2030. The Kunming-Montreal Global Biodiversity Framework (GBF) recognises the need to address the dual climate and nature crisis and target 15 of the agreement outlines the role of business and financial institutions in halting and reversing nature loss. Governments have committed to require all large business and financial institutions to assess and disclose their risks, impacts and dependencies on nature, through their operations, supply and value chains, and portfolios. Businesses will be expected to reduce negative and increase positive impacts on nature in line with the Global Biodiversity Framework's mission to halt and reverse biodiversity loss by 2030. Target 15 will also accelerate the standardisation of nature-related tools, methodologies and frameworks.
Complementing the now well-established Task Force on Climate-Related Financial Disclosures, the Taskforce on Nature-related Financial Disclosure (TNFD) framework will enable companies and financial institutions to integrate nature into decision making. TNFD is developing a nature-related reporting framework for the assessment, management and disclosure of nature-related risks and opportunities.
To mitigate reputational and regulatory risks businesses will need to:
Assess and value their impacts and dependencies on nature;
Set transparent science-based targets;
Transform their business model to reduce and avoid negative impacts
Invest in conservation and restoration
Disclose nature-related information
Biodiversity is intrinsically valuable, central to ecosystem function, the health of the environment, and human wellbeing and economy. When nature is in crisis, human and planetary health is at risk. Accordingly, it is in our interest to research, protect and restore wildlife and habitats. The biodiversity crisis is a global problem, and we must continue to innovate, to radically scale up and take strategic action to solve it. And there is no solution without business.
The World Benchmarking Alliance's first Nature Benchmark, which looked at the operations of 400 global companies, found only 5% understand their impact on nature. Currently, companies have no real idea what their impacts are on nature and this is a critical first step to allow transition planning.
Investing in effective protected and conserved areas is an essential tool for achieving the protection of nature. The benefits extend beyond biodiversity conservation to support achievement of the UN Sustainable Development Goals through improved water and food security, livelihoods, health, climate change mitigation and adaptation. However, it is important that the quality of protection is prioritised to ensure land is well managed, threats are reduced and species are protected from extinction.
Crisis planning and management
Extreme weather conditions are wreaking havoc on communities and companies and these crises require carefully considered communications. Crisis communications may seem the norm following the Covid pandemic years, but the pace of escalating issues is unlikely to abate. In the first weeks of the year, our organisation – Australian Wildlife Conservancy – dealt with staff evacuations for both flooding and fire events.
Understanding the impacts of climate change is critical to our conservation work, but it is important that all organisations are modelling the impact. To achieve our long-term conservation goals, we are analysing how climate change may directly and indirectly impact the distribution, abundance, dynamics and interactions of species and ecosystems. We are also incorporating climate change predictions in evaluations of new projects. Planning and implementing mitigation measures will be important for all organisations as our communities become more vulnerable due to extreme conditions and communication becomes more fraught due to the fragility of telecommunications systems and power access.
The communications profession rose to the challenge faced by a pandemic and it has confirmed its strategic value in the response provided to the extreme weather conditions that have lashed many communities around the world. We are increasingly gaining seats within the boardroom and demonstrating the influence of our strategic advice and powerful storytelling. Transformative change is urgently needed if we are to combat both biodiversity loss and the climate crisis. So, if not us than who?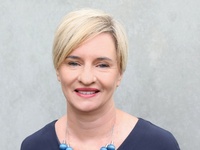 Forward, Post, Comment | #IpraITL
We are keen for our
IPRA Thought Leadership essays
to stimulate debate. With that objective in mind,
we encourage readers to participate in and facilitate discussion.
Please forward essay links to your industry contacts, post them to blogs, websites and social networking sites and above all give us your feedback via forums such as IPRA's LinkedIn group. A new ITL essay is published on the IPRA website every week. Prospective ITL essay contributors should send a short synopsis to IPRA head of editorial content Rob Gray
email
Share on Twitter
Share on Facebook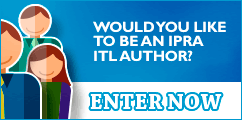 IPRAOfficial