ITL #392   The Chinese luxury lifeline: the clues in the figures

2 years, 11 months ago
(Comments)
Consumer confidence in China has recovered well. But the key for international luxury brands looking to exploit this vast market may lie in showing appreciation for Chinese culture in the right way. By Gregory Cole.
The figures are in. According to Bluebell Group, Asia's leading luxury and lifestyle retail distributor, China's fashion retail sales performance resurfaced in May and June with respective year-on-year growth of 4% and 12%. This quick rebound is impressive considering performance had tumbled to 68% just three months before in February, when Chinese retail came to a near-halt amidst regional lockdowns.
While half-year reports from global luxury groups Kering and LVMH show more muted recoveries in China, the market still stood out as a key driver – and arguably a lifeline – for both groups. This is unsurprising considering Chinese consumers already accounted for one third of global luxury spending in 2019, and that much of this year's domestic figures are in fact borrowing from the travel retail performances of previous years. And despite the impact of the pandemic, research group Bain estimates that Chinese consumers are still set to account for almost 50% of the global luxury market.
Anecdotal news of impressive sales in China abound: Hermes pulled in USD 2.7m in a single day in its Guangzhou flagship store in May; the major online shopping festival 618 reporting its highest sales to date with a 33% annual growth in June; and in August, Louis Vuitton's largest store in Shanghai achieved a record-high USD 22m in monthly sales. This performance may seem distant from the reality that brands face in the Western world. Yet it tells a story about China's luxury and lifestyle consumers and give us clues as to the best ways to engage them.
Matching consumer confidence
Consumer confidence is everything. In August, market research company Ipsos ranked China top of its international Consumer Confidence index, based on customers' outlook of economic situations, income level and purchasing sentiment. And in China, where the rapidly expanding middle-class is powering the growth of luxury, consumer confidence among the general public arguably carries more weight than it does elsewhere.
What does this mean for brands? It means consumers in China are currently more likely to feel financially stable – and by extension open to shopping – than anywhere else in the world. These same consumers will expect brands to put on an image of normalcy. That is, to continue and build on their communication efforts from 2019; to roll-out new and innovative products; to roll out large-scale campaigns and work with celebrities and influencers; to announce plans for the years to come. In short, to reflect and sustain the optimism of consumers, even though (or especially if?) the brand may be ailing in other markets.
This does not mean to throw all caution to the wind. After all, the pandemic and global financial markets still remain the biggest variables largely outside of brands' control; but to stay silent in China during this period is to risk losing market share to other, more 'confident-looking' brands.
Case in point: in August, Louis Vuitton opted out of the virtual-only Paris Men's fashion week, and for the first time unveiled its new collection in Shanghai in a larger-than-life physical show – complete with giant inflatable cartoon figures and a mountain of "LV" labelled shipping containers – on the docks of Shanghai. According to the brand, the show generated over 100 million views globally, and led to record weekly sales not only in mainland China, but also in Taiwan and Korea.
Celebrating modern Chinese culture
Chinese millennials and Gen Z are the identity generations. Having grown up during the country's spectacular economic boom, they are now in the midst of determining what it means to be Chinese in the modern world.
National pride in China has been steadily rising over the past decade, particularly among younger generations. In 2018, trends analysis firm Foresight Factory reported that across all ages, pride in the phrase "Made in China" had risen 5% from 39% to 44% since 2012 – and 14% among millennials, making China the only country in which national pride had increased among this age group. Fast forward to 2020, media and social media conversations comparing the global handling of covid-19 with China's own successful containment measures indicate this pride has likely only been furthered.
While international brands should carry on sharing their own cultural roots (that is, after all, often what differentiates them from each other in consumers' minds), this exploration of identity and rise in national pride among young Chinese generations raises a more difficult task: how to show appreciation for Chinese culture the right way?
Part of the solution is to understand that as in the West, cultural pride in China resides as much in the country's promising future as in its rich heritage. This means the simple use of Chinese traditional icons (e.g. dragons or red colour-blocking) is no longer considered sufficient or even appropriate as a show of appreciation for Chinese culture. Instead, brands would take a much safer bet on using their curating power (and budgets) to select and amplify local voices, around modern social topics, always in line with their brand mission.
Prada seems to have struck the right balance. As part of its Prada Mode social club focusing on contemporary culture, in September the brand partnered with renowned Chinese director Jia Zhangke to transform its culture centre in Shanghai into a two-day, multi-sensorial exhibition exploring the various meanings of the Chinese word "MIÀN" (e.g. noodles, dignity etc). Offline, VIP guests could enjoy noodles, listen to panel discussions, watch interview videos and join a disco party. Online, 200,000 viewers tuned-in to a continuous live-stream on a dedicated WeChat mini-programme. To date, Prada Group's sales in China have already largely exceeded the levels of 2019, showing double-digit growth since the beginning of the year.
A way to go
According to Bain, a global recovery of luxury consumption to 2019 levels will not occur until 2022 or 2023. And while the Chinese market is certainly not the single answer to all the challenges facing global luxury brands, it represents a lifeline not to be overlooked. For now, betting on the reflection of consumer confidence and appreciation of China's contemporary culture appears like a winning strategy to maintain and grow business in the most world's most resilient market.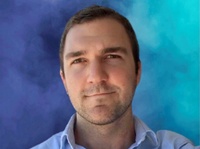 The Author
Gregory Cole is China market specialist and Director at CDGL Strategic Communications, a brand, marketing and communications consultancy headquartered in Hong Kong and London.
mail the author
visit the author's website
Forward, Post, Comment | #IpraITL
We are keen for our
IPRA Thought Leadership essays
to stimulate debate. With that objective in mind,
we encourage readers to participate in and facilitate discussion.
Please forward essay links to your industry contacts, post them to blogs, websites and social networking sites and above all give us your feedback via forums such as IPRA's LinkedIn group. A new ITL essay is published on the IPRA website every week. Prospective ITL essay contributors should send a short synopsis to IPRA head of editorial content Rob Gray
email
Share on Twitter
Share on Facebook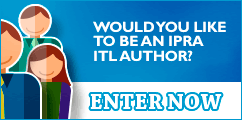 IPRAOfficial