ITL #391 Reimagining communications: can the industry build back better after covid-19?

3 years, 1 month ago
(Comments)
Circumstances have forced communicators to consider what really matters, leading to some positive and long overdue changes. By Eva Sogbanmu.
Circumstances have forced communicators to consider what really matters, leading to some positive and long overdue changes. By Eva Sogbanmu.
Whether it's US presidential hopeful Joe Biden's election campaign, or British Prime Minister Boris Johnson's fiscal stimulus plan, the concept of 'build back better' is intended to offer a compelling vision of the post-pandemic future.
So what could 'build back better' look like for the communications industry? While PR professionals may not be essential in the way that doctors, nurses or supermarket workers are, the role of communications has acquired increased significance during the covid-19 crisis. That's why I believe there is a window of opportunity to reimagine the function and value of communications in the wake of the pandemic.
Organisations quickly recognised the need to tap into the skills of communicators to effectively inform and reassure stakeholders. In-house teams have been busier than ever as companies communicate their response to a range of stakeholder groups, including employees, customers, shareholders, government, and the wider community.
With this as a backdrop, I offer my suggestions for how we in the industry can build it back better.
Focus on principles before plans
I'm sure many of us spent time towards the end of 2019 devising elegant and effective communications strategies and tactics for the following year. Then covid-19 struck. The 2020 business-as-usual plan went on the back burner, if not in the bin. A global crisis very quickly helps you identify the difference between what's important and what's nice to do.
Given the unprecedented level of uncertainty the world faces, it's difficult to plan for next month, never mind next year. But I don't advocate abandoning the planning process altogether. Instead of calibrating grand, month-by-month programmes, we should first of all establish core principles that will help guide the communications team through the turmoil.
It could be as simple as insisting on a clearly articulated business objective or desired outcome before initiating any PR activity. Or it may be about setting the optimal ratio of time spent supporting different business units based on revenue projections or business growth opportunities. When understood by stakeholders, such principles allow for greater speed of decision-making and ultimately better outcomes.
Putting humans at the heart of communications
One of the biggest challenges in the face of numerous competing demands is judging how to direct time and resources to have the biggest impact. A key learning from the pandemic is that many companies focused on putting their people first, something that is not only the right thing to do, but enhances reputation both internally and externally.
The important thing here is that people first doesn't mean business last. Taking an empathetic approach means being aware of how people will respond to range of actions. When certainty is hard to come by – as it is currently – the next best thing is empathy. That means communicating with compassion and recognising that decisions have an impact on people. In a world awash with business jargon and doublespeak, simply using human-to-human language can be a radical and powerful gesture.
Question 'before-covid' ways
All that we considered 'normal' has been thrown into disarray by covid-19. The way organisations – and their communications teams – operate has been transformed both by technology and by our strange, shared experience. This provides the chance to reassess why and how we did things before. Have we been delivering projects or reporting metrics in a certain way just because it's always been done like that? If so, let's question what projects make a difference and what metrics really matter.
For years, the PR industry has debated how we can move past counting media clips as a way of evaluating success or failure. How could we reframe this to better gauge the impact we have on people – their attitudes, sentiment and actions? Instead of focusing on short-term visibility measures that provide instant gratification, let's invest our time and intellect in measuring long-term behavioural indicators or direct business outcomes.
For example, do you understand how your PR activities are impacting your target audience's online search habits over time? Are you using direct customer and employee feedback to shape your communications strategy and messaging? There are many ways – both qualitative and quantitative – that we can use the data at our fingertips to provide insights beyond clip counting.
Be more diverse and inclusive
Amid the ongoing health crisis, the issue of racial injustice has surfaced as the other defining crisis of 2020. Companies that have been quiet on sensitive issues recognised that silence was not an option in responding to #BlackLivesMatter. They also realised that words of support would not suffice this time, and pledges of action were required.
This has forced companies to communicate in a more transparent way with their employees and other constituencies, challenging them to live up to their values in a more conspicuous way. I am hopeful that the light shone on the issue of inequality will prompt much-needed structural and systemic changes. And I also hope it's an opportunity for the PR industry to reflect on its own lack of diversity.
Many BAME PR professionals – like myself – have felt able to speak out and I'm heartened by the launch of initiatives such as Hold the PRess, which aims to improve diversity in the PR industry; and new enterprises such as The Blueprint, which helps organisations attract, retain and nurture diverse talent.
For those of us in corporate roles, we need to ask ourselves if our teams reflect the societies in which we operate. And we should also press our agencies to be more representative of the diversity that surrounds us. Not only will it encourage them to adopt more inclusive hiring practices but we, as clients, can expect better, more balanced advice.
Operating in a 'crisis-as-usual' world
For anyone who has participated in a crisis communications training exercise, they will know it's an eye-opener, designed to get your heart-racing, test your wits under pressure, and identify the blind spots in any organisation. However, no drill or playbook prepares you for communicating through Covid-19, particularly during the initial, acute period of constant alert. As we've shifted into a state of 'crisis-as-usual', is it time for PR folks to rest easy, confident in our ability to handle anything that comes our way?
While it's tempting, I think there's a realisation that being crisis-ready never stops. We must double-down on our preparedness and make sure we are documenting and learning from everything the pandemic has thrown at us. We can all cross our fingers and hope there will be no next time, or we can look around, take stock, and find better ways.
The ongoing covid-19 crisis has cast us all into a darker, more precarious world. It has forced us to consider what really matters, and has taken the gloss off the things we once thought were important. For PR professionals this provides an opportunity to think, adapt, grow, and find our place in a world that may look very different from before.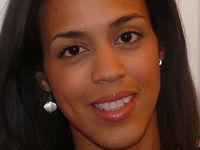 Forward, Post, Comment | #IpraITL
We are keen for our
IPRA Thought Leadership essays
to stimulate debate. With that objective in mind,
we encourage readers to participate in and facilitate discussion.
Please forward essay links to your industry contacts, post them to blogs, websites and social networking sites and above all give us your feedback via forums such as IPRA's LinkedIn group. A new ITL essay is published on the IPRA website every week. Prospective ITL essay contributors should send a short synopsis to IPRA head of editorial content Rob Gray
email
Share on Twitter
Share on Facebook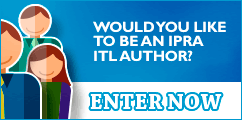 IPRAOfficial