ITL #263 - A profoundly new environment: the three forces of hyper-globalization

5 years, 8 months ago
(Comments)
In an interconnected world where things change rapidly and there is only a short time to react or formulate new strategies, public relations must be an ethical form of relationship management, based on two-way communications and self-correction. By Takashi Inoue
On 11 March 2011, a wall of water some 38 meters in height swept away the lives of over 18,000 people along the coastline of northeast Japan, in the triple disaster that came to be known as the Great East Japan Earthquake-Tsunami and Nuclear Disaster. Entire villages and towns, residences, schools, hospitals and even the graves of past generations were destroyed and lost forever.
The global supply chain would be affected to the point that automobile production lines in the U.S. and France were temporarily stopped. Businesses around the world had to suddenly assess the impact to manufacturing from parts sourced from Japan. After the tsunami and flooding had subsided, it became clear that a new disaster with global impact was in the making at the damaged nuclear power plant in Fukushima.
Within moments of the initial earthquake, traditional land and mobile phone networks were quickly overwhelmed and became unusable, and people began switching to social media to get news, to contact people, and to organize recovery efforts. Twitter tweets sent from Tokyo reached 1,200 per minute, and by the following day 572,000 new accounts were opened (Yoshitsugu, 2011). Some victims along the coastline of northeast Japan actually paused long enough during their flight to safety to take videos with their smartphones.
This event made me realize as a Japanese and as a public relations professional that our world had permanently changed. Moreover, it seemed clear that public relations had gone from being an important activity to where, today, it is now the essential leadership skill needed by global organizations to survive and thrive in a new reality, which I have named "hyper-globalization."
A profoundly new environment
We hear or have read the word "globalization" almost constantly, but it is usually in the context of various international business situations. While global trade volumes and economic integration are accelerating, the word hyper-globalization is the recognition of a profoundly new environment that is rapidly coming into being due to three forces:
Economic force of expansive growth in global trade, and cross-border economic integration,
Human communication via the Internet in which instant global communication via social media and the Internet is changing norms of human communication, and blurring sociocultural barriers,
Technological disruption whereby new innovations in technology driven by the Internet of things (IoT), big data, and artificial intelligence (AI) are bringing massive economic and rapid social change, leading to the coming world of Singularity(Inoue, 2018, p. 12).
In 2013, economists at the Peterson Institute for International Economics began to use the term "Hyperglobalization" to describe the level of global trade and deep economic integration that had come into being, notably since the 1990s with the establishment of the World Trade Organization. They explain that the first great age of international trade began in the latter part of the 19th century, when world trade as a share of gross domestic product (GDP) rose from 9% in 1870 to 16% on the eve of World War I. That level collapsed down to 5.5.% during the two world wars. Since 1990, however, the level of world GDP traded internationally has increased dramatically to 33% (Subramanian & Kessler, 2013, p.4).
While the impact of the economic force is large and has made the one-time third world country of China the second largest global economy, the reach of the Internet and social media in the 21st century is further transforming our world. Both Facebook and Twitter had only just begun in 2006 on the way to becoming a global phenomenon. By 2011, the year of the East Japan triple disaster, Facebook had reached some 800 million active participants and Twitter reached 200 million.
At the end of 2017 these two social media platforms reached 1.4 billion and 330 million active participants respectively. Smartphones are transforming the communication and interaction between businesses, organizations and individuals. Every day, all day long many of us are in some way connected to the Internet and social media to communicate globally. We now live in a world in which physical distance is no longer the barrier to communication that it used to be.
Inspiration and motivation
It should be very obvious to global leaders that all the many different stakeholders they need to inspire and motivate through public relations and relationship management have now become globalized. Employees, investors, customers and government regulators are located globally, speaking different languages and interpreting messages through very different cultures.
Moreover, while media relations remains a core competency of public relations to reach publics, the Internet and social media have allowed the targets of media to themselves become broadcasters of information, opinion, and even fake news. This has greatly increased the importance of Net Relations.
In addition to global trade and social media there is a third force, the disruptive new technological innovations of IoT, big data, and AI. As more and more "things" become connected to the Internet of Things and as those things become embedded in or connected to us, for example to deliver improved healthcare, it all generates more and more big data which in turn results in new AI applications.
Just as the first Industrial Revolution that began in the 18th Century transformed a largely agrarian society into our modern industrial world, today's new technologies will also dramatically change the world in which we live. In the words of Stanford University's Andrew Ng "AI is the new electricity," which is to say that it will change almost every aspect of human life (Andrew Ng, 2017). In other words, the new environment of hyper-globalization is one in which both economic and social activities are highly globalized, integrated, and rapidly changing.
Embedding a self-correction function
In this new interconnected world where things change rapidly with often little time to react and to formulate new strategies, public relations must be relationship management based on two-way communications, self-correction and grounded in ethics. As I wrote for IPRA in 2002 on "The Need for Two-Way Communications and Self-Correction," in order for an organization to achieve goals and objectives quickly and more assuredly, it is necessary to embed a self-correction function to ensure that all its activities are guided by ethics (Inoue, 2002).
Ethics takes on new importance in a hyper-globalized world in which an organization is more likely to face a crisis, and in which responses must be made in close to real-time. When a crisis hits, an ethical organization will be able to retain the goodwill of its many stakeholders, who are now located globally. But those lacking ethics will not be able to convince even employees and investors that the organization is trying to do the right thing.
Unlike a tsunami that comes and goes, the three forces of hyper-globalization are ongoing with no end in sight. We are now in a new environment of high economic integration, instant two-way global communications, and rapid disruptive technological change. To survive, prosper, as well as to contribute to the global sustainability for future generations, global leaders will need to understand hyper-globalization, apply the power of public relations to embed ethics based self-correction and to develop ways to motivate and inspire globalized stakeholders.
References
Ghemawat, P., n.d. Globalization of Markets, s.l.: Globalization Note Series.
Inoue, T., 2002. The Need for Two-Way Communications and Self-Correction. IPRA Frontline, Issue 11, pp. 24-27.
Inoue, T., 2018. Public Relations in Hyper-Globalization: Essential Relationship Management - A Japan Perspective. London: Routledge.
Ng, Andrew., 2017. Artificial Intelligence is the new electricity. Stanford: Graduate School of Stanford Business.
Subramanian, A. &. Kessler. M., 2013. The Hyperglobalization of Trade and Its Future, Washington D.C.: Peterson Institute of International Economics.
Yoshitsugu, Yumi, 2011. NHK Broadcasting Cultural Research Institute. [Online]
Available at: https://www.nhk.or.jp/bunken/english/reports/summary/201107/02.html
[Accessed 14 March 2018].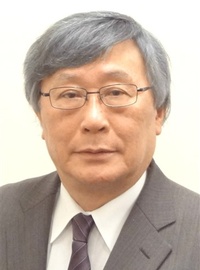 The Author
Dr. Takashi Inoue, Chairman and CEO of Inoue Public Relations Inc. (IPR), is the author of newly published book Public Relations in Hyper-Globalization: essential relationship management – a Japan perspective and is also a visiting professor at Kyoto University, Akita International University, and Communications University of China. In 1970 he founded Inoue Public Relations serving the high-tech industries during the early days of "Japan as No. 1." His firm's first foreign clients were Intel and Apple. IPR was hired by Apple in 1980 and did the PR work for the 1984 launch of the MAC in Japan. Later on, when Japan INC's trade surplus became a source of trade conflict, IPR successfully executed public relations programs that resulted in avoiding U.S. trade sanctions in the semiconductor and auto industries. Notably, IPR helped the U.S. auto-parts maker, Tenneco, realize de-regulation, and won in 1997 the prestigious International Public Relations Association's Golden World Award Grand Prize. In 2015 his firm won the Golden World Award for its work helping Concur change Japanese regulations for an innovative new product. Outspoken on Japanese business scandals, he points to a lack of ethics and an over concern with hierarchies blocking the necessary flow of two-way communications. Even Japan's diplomatic failure to declare war before the attack on Pearl Harbor, Inoue has argued publicly that this historical tragedy was rooted exactly in the same root causes responsible today for the many corporate scandals. The author of several books in Japanese on public relations, his new work in English is published by Routledge and takes on the challenges of globalization and new disruptive technologies. IPRA members are entitled to a 20% discount on all Routledge titles purchased online.
mail the author
visit the author's website
Forward, Post, Comment | #IpraITL
We are keen for our
IPRA Thought Leadership essays
to stimulate debate. With that objective in mind,
we encourage readers to participate in and facilitate discussion.
Please forward essay links to your industry contacts, post them to blogs, websites and social networking sites and above all give us your feedback via forums such as IPRA's LinkedIn group. A new ITL essay is published on the IPRA website every week. Prospective ITL essay contributors should send a short synopsis to IPRA head of editorial content Rob Gray
email
Share on Twitter
Share on Facebook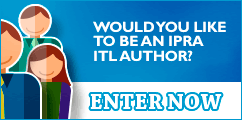 IPRAOfficial