ITL #178 Finding a balance: The power and pitfalls of instinct and analytics

6 years, 8 months ago
(Comments)
In the age of big data, humour, humanity and gut-feeling remain as important as ever. The growth of analytics-driven insight must not completely overwhelm the instinctive response. By Gavin Haycock.
At a dinner once, those around the table were a dozen corporate communication leads invited to hear a guest speaker deliver a distilled memoir of their career highs and lows. As we readied to take our seats amid around-the-room introductions, one was asked how things were going with a significant new role.
While not coming across as overly breezy, the impression given was that all was ticking along rather nicely. Of course, existing and potential threats to the company's corporate reputation were myriad and multi-layered. Stacked up against these were many pluses. The company had scale, investors were reasonably supportive, he had a healthy rapport taking shape with the C-suite and, from what he could see, the business knew how to do its business.
A gentle nod was made to the trade-off between the science and the art of best practice communications. Nothing particularly onerous. Thanks for asking.
Bang!
Not long after that evening, the company was in a maelstrom. Amid this, a number of actions occurred on the communications front amid a welter of real-time data and analytics, advisor advice and internal support. A number of these were executed instinctively. Some bombed. A high price was paid on multiple fronts.
This one's personal
A few years back I was around a table with another line-up of PR practitioners, this time at a breakfast where a presentation was made by one of the O2 communication leads on what the company had gone through during the 'Outtage Outrage' that occurred in 2012 when widespread network problems resulted in the loss of services for millions of UK customers. Mobiles, landlines and broadband connectivity were hit. More than 200,000 mentions on social media in a matter of days, with reports of one tweet coming in every six seconds as unhappy customers vented their frustrations, often expletive-laden.
O2's approach was conducted in a way that many brands up to then would not have considered. A trusted and experienced community manager was empowered to help the in-house social media team engage with light humour and personality in responses. The personal touch and tone were key to the issues management communications. Heart over head as it were.
A calculated risk. It worked.
On the surface, this seemed to simply be a situation where instinct trumped inaction, where automatic outshone automated. Importantly, analytics did have a particularly fundamental role to play. It was a case of instinct and insights combined, rather than one at the expense of the other.
The business had invested in social listening tools to monitor and understand what was being said across a large social media waterfront. The ability to measure and analyse the impact of the company's communication approach in real time enabled it to deliver timely and tangible benefits, customer satisfaction key among them.
Beyond the ensuring positive sentiment headlines, there was also a long tail of brand-supporting media commentary. The Daily Telegraph, in a story headlined: '02's social media masterclass', wrote that the business had to its credit turned the situation around by putting a "human voice to what would otherwise have been a faceless and incompetent corporation." Wired magazine said it was as if O2 had "ripped up the corporate guidelines and replaced them with your best mate".
Needless to say, while O2's modus operandi wrote a dazzling new chapter for the business and case study for others when it came to navigating how to manage brand reputation on the social media engagement front, it's an approach that will not work for every company.
There's something about balance when it comes to instinct and analytics.
'Beyond Corporate Affairs', a recent report by Cayhill Partners, noted the importance of developing the right mix of skills and capabilities. The research, which involved interviews with more than 100 communications leaders in publicly-listed and other large organisations over several months, specifically assessed how senior communicators could secure non-executive director roles to broaden their careers.
The report carried numerous quotes from C-suite executives touching on what makes them take notice, insights such as the following from one unnamed Chairman: "News dinosaurs will die out and those communications directors who rise to the top will be the ones that understand data and stakeholder insight and are able to link it all to business strategy and the bottom line."
As part of the study, respondents were asked to review and rank skills relevant to enhancing their career prospects. Managing corporate reputation and identifying corporate reputation risk were the top two leading competencies.
Now while this particular question was aimed at skills that would enhance a communicator's career prospects in securing a NED role, the report noted it was clear from feedback given that it was the multi-faceted makeup of the communications role with its "breadth of hard skills coupled with softer influencing and engagement capability" that makes a difference.
Hearts and minds
To do that well draws on strategic as well as tactical insight, high standards and a finely-tuned mix of business and emotional intelligence, traits some in the industry refer to as 'grit and gravitas'.
Kevin Murray, in his book Communicate to Inspire, speaks of the benefits arising from a twinned emotional and rationale approach. "Great communications has to be about feelings as much as it is about facts. Head and heart. Your vision framework needs to contain elements that are uplifting and inspiring, as well as elements that are about clear goal setting and prioritisation."
Clearly, our world is becoming more digitally connected at a frenetic pace. Big data – - while this means different things to different people –- is shaping our lives in ways few imagined at the turn of the decade let alone the turn of the century.
How we learn, shop, pay, influence and engage at a personal, business, industry and nation state level is in flux as what can perhaps been seen as a triple-A play of Algorithms, both cognitive and predictive, Agility in both commercial design and business thinking and Awareness influences how we shape and deal with information. Technology, real-time analytics and the drive to turn this data into knowledge has transformed so many industries. We've seen it in music, retail and travel. We're seeing it in areas like financial services, infrastructure, healthcare, distribution and sport.
Analytics and instinct do not and will not evolve in step with each other or in a linear fashion. Together, they are fundamental and effective elements in delivering excellence in communications. The PR profession is one that relies on the art of storytelling and often benefits from the KISS design principle of Keep it Simple, Stupid.
As a way of thinking, the KISS principle has been around in one form or another for thousands of years. So while we consider these dynamics playing out and an understanding of the past can often help us better shape the future, a line from Plato more than 2,000 years ago feels instinctively right: "A good decision is based on knowledge and not on numbers."
The Author
Gavin Haycock is SVP Communications at global payments provider Paysafe, based in London. Prior to previous corporate communications roles at mobile technology business Monitise in the UK and AOL in Europe, Gavin worked as a business journalist and correspondent at Reuters, Dow Jones and United Press International with a spell earlier in his career as a crime correspondent.
mail the author
visit the author's website
Forward, Post, Comment | #IpraITL
We are keen for our
IPRA Thought Leadership essays
to stimulate debate. With that objective in mind,
we encourage readers to participate in and facilitate discussion.
Please forward essay links to your industry contacts, post them to blogs, websites and social networking sites and above all give us your feedback via forums such as IPRA's LinkedIn group. A new ITL essay is published on the IPRA website every week. Prospective ITL essay contributors should send a short synopsis to IPRA head of editorial content Rob Gray
email
Share on Twitter
Share on Facebook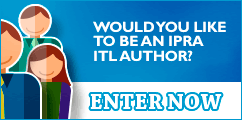 IPRAOfficial