Gulf PR Industry Booms

14 years, 11 months ago
(Comments)
Middle East PR veteran and chairman of MEPRA Jack Pearce says prospects will remain strong for the foreseeable future.
The growth of PR in the Arabian Gulf has been phenomenal. 20 years ago there were just two PR agencies in the region with combined annual billings of little more than $1 million. Now there are well over a hundred PR firms billing over $100 million and the industry continues to grow by over 20% per annum.

There are three main factors driving growth. First, the number of new companies appointing PR agencies for the first time. Two decades ago all our clients were major multinationals, like British Airways, Pepsi and General Motors. Then we started to see a few local organisations with international aspirations, like Dubai Ports and Jebel Ali Free Zone, appointing outside agencies to blow their trumpets abroad. And this trend has continued with ever smaller companies appointing PR firms for the first time.

And the number of firms is also growing at a hectic pace thanks to the underlying economic growth. The region is awash with capital thanks to sustained high oil prices and this is resulting in billions of dollars being invested in development projects from construction to infrastructure to expansion of the oil industry and nascent manufacturing industries. This in turn is drawing in more international companies, like Halliburton, to enjoy the rich pickings.

The second growth factor is geographical. As in many sectors Dubai leads the way in PR with 58 firms listed in the Middle East Media Guide. This compares to just 18 in Saudi Arabia, a country 10 times larger than the UAE. Seven of the world's top 10 agencies are based in Dubai and have growing regional networks across the Arab world including the Gulf states, Levant and North Africa. There are also an increasing number of home-grown agencies springing up in places like Qatar, once considered a PR backwater but now boasting six international PR firms and five home-grown. Kuwait, Jordan and Egypt are other countries showing strong growth.

Widening services

The third growth factor is the range of services being provided. Typically companies who are appointing a PR agency for the first time do so for "free advertising," as they see media relations. However with time they start to utilise other services like CRM, CSR and internal communications.

This is a trend that will continue, partly to do with the unique economic environment here. For instance, until recently there was no real need for investor relations, because all the major businesses were either government or family owned. But over the past few years the number of IPOs has been growing at an astonishing rate.

As for family owned businesses, many of these date from the first oil boom in the 60s and 70s and have grown into huge conglomerates still managed by the original founder. However he is now in his sixties or seventies and will one day retire or die off. Again this will mean that large companies which were once run as autocracy's will need to be restructured with boards of directors calling the shots and adopting increasingly western style management, including PR.

C-level recognition

As in other parts of the world a major challenge for the industry is getting the corporate communications function recognised as a C-level activity. I think this will remain a frustratingly slow, evolutionary trend because, in such a booming market, even the unfit are able to prosper.

And this is unfortunately true of both clients and their PR agencies, who usually deserve each other.

Raising the standard of PR in the region was the driving force behind establishing the Middle East PR Association, MEPRA (www.mepra.org), in 2002 to ensure compliance with internationally recognised standards and ethical practices.

The other challenge we have had to confront is the shortage of talent to keep pace with the rapid growth of the industry. For a while this was chronic, particularly in finding and keeping Arabic speaking staff. Poaching was rampant.

Luckily Dubai's increasing visibility as a dynamic city is attracting an influx of new talent. Some of these are seasoned practitioners while the majority are eager young PR graduates and post graduates with one to five years work experience who want to relocate to Dubai in particular. Hardly a day passes without a couple of very well qualified CVs dropping into my e-mail inbox – a situation mirrored by other MEPRA members.

Agency search

In addition to recruits, many prospective clients who conduct their research by Googling "PR firms middle east" come across the MEPRA website and use this as their shortlist of reliable suppliers to select from. I would say at least half the new business leads in the market are now generated in this way. In a market where there is almost a new PR firm being formed every few weeks, it's important that clients have a reference for what PR practices have been adopted by market leaders in the region and how they should expect agencies to conduct themselves.

As this happens the calibre of professionalism will continue to rise with a lot more specialist agencies setting up here as well as the bigger firms establishing more specialist departments.

A number of colleges are now teaching various communications courses, so there are an increasing number of home-grown Arab graduates beginning to make their careers in PR and gradually shifting the demographics of the industry.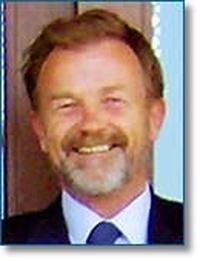 The Author
Jack Pearce established independent public affairs consultancy Matrix Public Relations in 1998. He is chair of the Middle East Public Relations Association (MEPRA).
mail the author
visit the author's website
Forward, Post, Comment | #IpraITL
We are keen for our
IPRA Thought Leadership essays
to stimulate debate. With that objective in mind,
we encourage readers to participate in and facilitate discussion.
Please forward essay links to your industry contacts, post them to blogs, websites and social networking sites and above all give us your feedback via forums such as IPRA's LinkedIn group. A new ITL essay is published on the IPRA website every week. Prospective ITL essay contributors should send a short synopsis to IPRA head of editorial content Rob Gray
email
Share on Twitter
Share on Facebook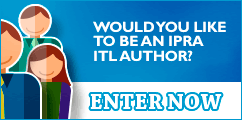 IPRAOfficial