Czechs in the Fast Lane

16 years, 1 month ago
(Comments)
The healthy growth of PR budgets in the Czech Republic reflects the sophisticated nature of the sector today. By Marek Beneš.
Public relations have undergone fundamental change in the Czech Republic since 1990. At present, a significant number of corporations and managers understand its potential and perceive it, along with advertising, as an integral part of marketing, an effective tool for building up a brand or supporting sales.

Most public institutions and offices have established their own external relations departments and are constantly improving their ability to utilise the possibilities they offer. It has not always been so, and public relations in the Czech Republic has progressed through several phases.

Pioneering Start

The development of public relations is closely linked to the cultivation and development of independent Czech journalism. Just as the post-communist form of journalism arose with the aim of providing clear information, working with information and seeking out causes, this was also the case with public relations.

The unrestrained development of the economy in the 1990s, combined with many affairs that soon acquired the epithet of 'tunnelling', provided the media with enough ammunition to fill its front pages with scoops in inch-high headlines. In the same way, an acute need developed amongst business subjects and the then public institutions for professional communication with the media, the quality of whose work had improved greatly and whose methods were becoming more sophisticated, meaning all the more dangerous for firms and institutions.

Just as in western countries, these firms and institutions began to employ press spokespersons and media advisors – usually people with a background or contacts in the media and knowledge of its workings, most commonly former journalists.

Western trends towards more professionalism also reached the Czech market. Managers of firms gradually came to realise that without well-managed communication outside and inside the firm, an image built up over many years could be destroyed by the first attack from a competitor or any short-term financial instability. Opinion makers, people in decision-making positions, began to gradually understand that their amateurish communication with the media could damage not only their firm, but also their image and the rest of their entire career. Subsequently, even public institutions, which had often become easy targets for the media with their non-professional or non-existent communication, also began to react.

Cultivation Phase

Yet, obviously, the change in the perception of PR did not take place overnight. Just when PR was accepted as a standard form of communication, at the end of the millennium there was passionate debate as to whether PR was a part of marketing or not, and whether advertising or PR had the greatest effect.

The discussions and polemics on the theme of the measurability and effectiveness of PR were, and remain, particularly piquant. In the Czech Republic, there were several seminars and expert conferences on this issue, but most of them ended without any very satisfactory result for the clients of PR campaigns, who prefer clearly enumerated positive articles in their daily media monitoring.

However, during Czech PR's cultivation phase, the realisation formed that only long-term, well managed communication can bring a client success, that fine-tuned PR can launch an advertising campaign and support it highly effectively, and finally that complaints about the hundreds of thousands or millions spent on PR are pointless when a public institution successfully overcomes a media crisis or if a series of positive articles attracts an investor who brings profits of hundreds of millions and a stable foundation for the firm.

Czech PR Today

Yet only some opinion makers think like this. Some of them still erroneously believe that they understand the media and can communicate with it and defend themselves from increasingly well-planned attacks. Despite this, media seminars and training are becoming more entrenched as essential components of Czech managers' professional development.

The Czech public relations market is being cultivated and developed. Conditions in public tenders are becoming increasingly precisely specified by clients each year – they are trying to get the most for their money and their communication with PR agencies reflects this. The days when several good references were all that was needed to conclude a contract between a firm and PR advisors are long gone. Today it is a sophisticated and often highly demanding process for both sides under highly competitive conditions.

Over the past few years, Czech PR has also caught up with trends elsewhere in Europe. Emphasis is placed on the agency's professionalism, invention and creativity, its ability to react immediately and, most importantly, its ability to plan PR activities over the long term in compliance with corporate strategy.

Commercial subjects do not hesitate to cancel a tender if they are not satisfied with its development. On the other hand, they do not hesitate to allocate an adequate and, it must be said, ever-increasing amount for PR activities in their annual budget.

Demanding Certification

Communication agencies are undergoing demanding certification processes, are becoming a part of European and global networks and are placing ever greater emphasis on the education of their employees. One positive result of this is the influx of foreign clients who see no difference between European and Czech PR agencies. They are not afraid of searching for a PR agency and service directly on the Czech market, and when selecting a partner they emphasise a precise knowledge of the local market, targeted work with the media and the ability of the PR agency to generate new business opportunities and contacts with target groups via high-quality communication.

We can assume that by the end of the decade public relations will have become a wholly stable, credible and, most importantly, trustworthy support for commercial subjects' and public institutions' strategies, just as in the other countries of the European Union.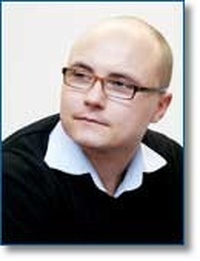 Forward, Post, Comment | #IpraITL
We are keen for our
IPRA Thought Leadership essays
to stimulate debate. With that objective in mind,
we encourage readers to participate in and facilitate discussion.
Please forward essay links to your industry contacts, post them to blogs, websites and social networking sites and above all give us your feedback via forums such as IPRA's LinkedIn group. A new ITL essay is published on the IPRA website every week. Prospective ITL essay contributors should send a short synopsis to IPRA head of editorial content Rob Gray
email
Share on Twitter
Share on Facebook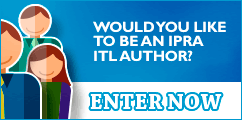 IPRAOfficial