ITL #536 Strategies for brand dominance: how to achieve enduring success

1 month, 2 weeks ago
(Comments)
Brands must stay on top of Communications trends and use a variety of PR techniques to sharpen their competitive edge. By Varghese M Thomas.
In the ever-evolving realm of public relations, staying ahead of the curve is crucial for brands striving to establish dominance in their respective industries. With the continued rise of digital and social media platforms, brands need to navigate the intricacies of building authentic connections with their audiences in a cluttered and fast-paced online environment.
Below are the key PR trends that brands should consider to secure a leading position in the market. By effectively implementing these strategies, your brand can dominate the PR landscape, connect with your audience on a deeper level, and achieve long-term success.
Purpose-driven PR: One of the most significant trends in recent years has been the rise of purpose-driven PR. Consumers are increasingly drawn to brands that align with their values and stand for something meaningful. It is crucial for your brand to establish a clear purpose and effectively communicate it through PR efforts. By connecting with the emotions and aspirations of your target audience, you can forge a stronger bond beyond transactional relationships.
Personalised storytelling: Personalisation continues to be a powerful strategy in PR. Brands should focus on tailoring their messaging to different audience segments. You can gain insights into your target audience's preferences, interests and values using data and analytics. You can capture their attention by delivering compelling, personalised stories that resonate with specific segments and create a stronger connection with your brand.
Influencer partnerships: Influencer marketing has evolved significantly over the years. It is crucial to collaborate with relevant influencers who genuinely believe in your brand's values and products/services. Look for influencers with engaged audiences that align with your target market. Building authentic relationships with influencers can generate genuine content, increase brand visibility, and create a sense of trust among consumers.
Employee advocacy: Your employees can play a pivotal role in PR. Encouraging them to share their experiences, expertise, and stories can humanise your brand and build authenticity. Leveraging employees as brand advocates and empower and equip them with the tools and guidelines to share their insights on social media or other PR channels. Employee-generated content adds credibility and helps forge stronger connections with your audience.
Crisis management in real-time: With the rapid dissemination of information on social media platforms, brands must be prepared to handle crises in real time. Investing in a robust crisis management plan that includes social media monitoring, prompt issue addressing, and transparent communication is crucial. By effectively managing crises, brands can mitigate negative impacts, maintain trust, and protect their reputation.
AI-powered PR tools: Artificial intelligence (AI) continues to revolutionise various industries, including PR. AI-powered tools can provide invaluable assistance in monitoring media coverage, analysing sentiment, identifying trends, and gaining actionable insights. Brands should embrace AI technology to streamline their PR processes, enhance data-driven decision-making, and optimise strategies for maximum impact.
Video and multimedia content: Consumption of Video and multimedia content has skyrocketed in recent years. Brands must invest in high-quality video production and leverage engaging multimedia content for their PR campaigns. Video content effectively tells stories, evokes emotions, and captures the audience's attention. By incorporating video and multimedia elements across various platforms, brands can create a more immersive and impactful PR experience.
Thought leadership: Positioning your brand as a thought leader can significantly enhance its reputation and credibility. Actively seek opportunities to showcase expertise and insights. Encourage your executives and subject matter experts to participate in speaking engagements, contribute articles to industry publications, and engage in podcast appearances. By sharing valuable knowledge and perspectives, your brand can establish itself as a trusted authority within the industry.
Social responsibility and sustainability: Consumers' awareness of social and environmental issues is growing. To effectively communicate with these conscientious audiences, brands should prioritise their dedication to social responsibility and sustainability as integral elements of their PR efforts. It is crucial to showcase initiatives, partnerships, and accomplishments that exemplify your brand's commitment to making a positive impact. By addressing these concerns and incorporating them into your brand's narrative, you can attract socially conscious consumers and enhance your overall reputation in the marketplace.
Data privacy and transparency: Consumers are increasingly worried about data privacy, and brands must prioritise transparency regarding the collection, storage, and utilisation of customer data. Implementing robust data privacy measures and effectively communicating them to your target audience is crucial. For instance, clearly stating your data protection policies and practices can help build trust and protect your brand's reputation.
Hyper-local PR: As consumer preferences shift towards supporting local businesses, hyper-local PR strategies become crucial. Brands should focus on connecting with their local communities and tailoring their messaging to resonate with the specific needs and interests of the local audience. Partnering with local influencers, sponsoring local events, or engaging in community initiatives can help strengthen brand visibility and loyalty locally.
Social listening and engagement: Social media platforms continue to be powerful channels for PR. However, it is not enough for brands to have a presence on social media. Actively listening to social conversations and engaging with audiences in real time is essential. By monitoring brand mentions, promptly addressing customer queries or concerns, and participating in meaningful discussions, brands can foster a positive brand perception and build stronger relationships with their audience.
Augmented Reality (AR) and Virtual Reality (VR): Newer Technologies like AR and VR offer innovative ways to engage with audiences and create immersive brand experiences. Brands can leverage AR and VR to showcase products, provide virtual tours, or create interactive experiences that capture the attention and interest of their target audience.
Micro-influencers: While influencer partnerships remain relevant, the focus is shifting towards micro-influencers who have smaller, niche audiences but tend to have higher engagement rates and more authentic connections with their followers. Collaborating with micro-influencers with a strong affinity for your brand can lead to more genuine and impactful brand messaging, resulting in increased trust and loyalty from your target audience.
Integrated PR and marketing campaigns: PR efforts should be integrated with marketing campaigns to maximise brand visibility and impact. Aligning PR messaging, content, and strategies with overall marketing objectives allows brands to create a cohesive and consistent brand image across various channels. This integration helps reinforce key brand messages, increases campaign effectiveness, and amplifies brand awareness.
Brands must remain in sync with the latest trends and adjust their strategies accordingly to retain their competitive edge in the market by amplifying their visibility, establishing credibility, and fostering customer loyalty. Implementing these tactics effectively enables brands to fortify their position, forge deeper connections with their target audience, and ultimately attain enduring success in the dynamic and fiercely competitive PR landscape.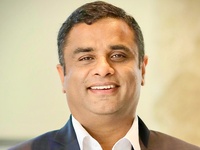 The Author
Varghese M Thomas is the Chief Communications Officer at mobility ecosystem group Greaves Cotton. His illustrious career as a senior Communications executive in leading technology companies spans Intel, Cisco, and BlackBerry, with extensive experience in launching international products and leading and driving communication, branding and social media strategy that supported and accelerated business transformation, rebranding and regulatory changes across Africa, Latin America, the Middle East (GCC) and APAC.
mail the author
visit the author's website
Forward, Post, Comment | #IpraITL
We are keen for our
IPRA Thought Leadership essays
to stimulate debate. With that objective in mind,
we encourage readers to participate in and facilitate discussion.
Please forward essay links to your industry contacts, post them to blogs, websites and social networking sites and above all give us your feedback via forums such as IPRA's LinkedIn group. A new ITL essay is published on the IPRA website every week. Prospective ITL essay contributors should send a short synopsis to IPRA head of editorial content Rob Gray
email
Share on Twitter
Share on Facebook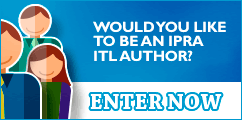 IPRAOfficial