ITL #523 Inclusive communication: how to build impact

4 months, 3 weeks ago
(Comments)
Important steps you can take to build inclusivity into your communications planning. By Advita Patel.
"Culture is not something you are. It's something you do." Daniel Coyle, Culture Code
In today's world, where diversity and inclusivity are becoming increasingly important, it is essential for communication professionals to take a proactive approach to building inclusivity into their communications planning. This not only helps ensure that your messages are reaching and resonating with stakeholders from diverse backgrounds, but also supports your organisations efforts to build a more inclusive and equitable workplace culture.
According to research by Deloitte, organisations with an inclusive culture are twice as likely to meet or exceed financial targets and six times more likely to be innovative. However, none of this can be achieved if we don't have the right communication plans in place that address the demographics of the people we are communicating with and plans that consider barriers, blockers and challenges facing organisations currently. To guide and advise leaders, we need to understand that we are more than communication professionals and transition into business leaders with communication expertise. This reframe can help us develop plans that are meaningful to the business and can make a difference.
An inclusive culture encourages people from different backgrounds and experiences to share their unique perspectives and ideas. This can lead to more creativity, innovation, and better problem-solving because a wider range of perspectives and ideas are being considered. We can help communicate these different perspectives in a powerful way that will help revolutionise the way our organisation communicates.
However, building an inclusive culture isn't easy. It takes years of behavioural change and effort to understand where the gaps are. But it's not a task that can be ignored if we want our organisation to be sustainable and attract the right talent.
I've entered many debates with communication professionals who don't see how building an inclusive culture is their responsibility. I find this outlook incredibly interesting. As communication professionals we must play a role in shaping the culture of the organisation. We hold the pen on many of the channels we use to communicate and we're responsible for helping to manage the reputation of the organisation. With the right skills we should be able to influence decision making and ensure our leaders are doing right by the people we serve and the colleagues who support the organisation.
The DEI E-volution
In our book, Building a culture of inclusivity (published June 3) we talk about the different stages of DEI E-volution that impacts us as individuals in a personal and professional capacity. The model also helps organisations understand what evolution stage they are currently demonstrating. The model can help identify where you are in terms of your personal knowledge and what you need to do to evoke change.
The five steps
But where do you even begin? In our book we cover a range of steps you can undertake, some of which we've shared below. They are practical and will create impact if executed properly.
1. Identify and understand your stakeholder groups:
One of the most important steps in building inclusivity into your communications planning is to identify and understand your stakeholders. This means taking the time to research and analyse the demographics, values, and cultural backgrounds of the people you are communicating with. It always surprises me when people don't know who their audience is. You can undertake several methods to understand your stakeholders better for example surveys, focus groups, or market research studies. By doing so, you can personalise your messages to resonate with your stakeholders. You can also frame your messaging in a more empathetic and inclusive way and avoid language or imagery that could be seen as dismissive or insensitive.
2. Use inclusive language:
Words are powerful. The language you use in your communications is critical in ensuring that your messages are inclusive. For example, the use of gender-neutral language, avoiding stereotypes, and using culturally appropriate terminology is important in ensuring that everyone feels represented in your messages. The use of inclusive language can not only help build a more inclusive workplace culture, but also create a sense of comfort and trust among your stakeholders. Trust is a critical factor in building inclusion and part of trust building will impact how stakeholders perceive themselves in the messages you communicate. I know sometimes it's out of our hands, but a part of our role is to serve as critical friends to our leaders to ensure they are not inadvertently saying something that could exclude or worse make people feel like they don't belong.
3. Consider different communication channels:
To ensure that your messages reach stakeholders from diverse backgrounds, it is important to consider different communication channels and how we may personalise the messaging. For instance, you may use TikTok to reach a younger and more diverse audience, while conventional channels such as print media may reach a more traditional and older demographic. By using channels that cater to diverse audiences, you can tailor your messaging to each specific audience, using language, visuals, and other elements that resonate with each group. By utilising these different platforms, communication professionals can help foster a sense of inclusivity.
4. Create opportunities for feedback and engagement:
To ensure that your messages are inclusive, it is important to create opportunities for feedback and engagement from your stakeholders. This can be done through various means, such as online surveys, focus groups, or social media polls. This will help you gain insights into how your messages are being received and identify areas where improvements can be made. Additionally, providing opportunities for engagement and feedback can encourage your stakeholder to feel heard and valued. According to a study by Forbes, companies that prioritise employee feedback have 1.9 times higher employee engagement rates and 15% lower turnover rates. This suggests that creating opportunities for feedback and engagement can not only improve your messaging, but also have a positive impact on workplace culture and employee retention.
5. Ensure diversity and inclusivity in your team:
Finally, to build inclusivity into your communications planning, it is important to ensure that you have representation around you. This means recruiting and retaining team members from different backgrounds and providing opportunities for professional development and growth. By doing so, you can bring diverse perspectives to the table and ensure that your messages are inclusive and relevant to a wide range of audiences. Furthermore, a diverse and inclusive team can help foster a sense of belonging and support within your organization, leading to increased productivity and job satisfaction.
In conclusion, building inclusivity into your communications planning is not only important from a social responsibility standpoint, but also makes good business sense. By following the five steps outlined above, communication professionals can ensure that the work they do can make a positive difference to how people belong and feel.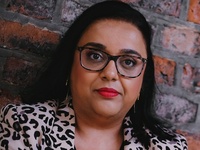 The Author
Advita Patel, founder of CommsRebel, helps organisations cultivate inclusive cultures through effective communications so all colleagues can belong and thrive in their work. She is an experienced Confidence Coach and works with teams and individuals to help them achieve their goals with confidence. She also founded A Leader Like Me and CalmEdgedRebels in 2020.
mail the author
visit the author's website
Forward, Post, Comment | #IpraITL
We are keen for our
IPRA Thought Leadership essays
to stimulate debate. With that objective in mind,
we encourage readers to participate in and facilitate discussion.
Please forward essay links to your industry contacts, post them to blogs, websites and social networking sites and above all give us your feedback via forums such as IPRA's LinkedIn group. A new ITL essay is published on the IPRA website every week. Prospective ITL essay contributors should send a short synopsis to IPRA head of editorial content Rob Gray
email
Share on Twitter
Share on Facebook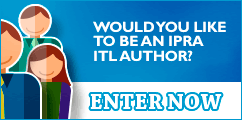 IPRAOfficial