ITL #514 - Rebuilding trust in media: creating more nuanced content for social and traditional media

6 months, 2 weeks ago
(Comments)
Communicators must be ever more careful about where content is placed, tailoring campaigns to platforms of most relevance to clients. By Karena Crerar.
For the past decade – likely longer – there have been an exhaustive number of articles suggesting that traditional PR is "fading" as we go all-in on digital, social, and influencer platforms. Yet in a world where trust in social media is declining, as we've reported in Edelman's own research over the past few years, we must rebalance our investment in digital offerings and traditional media – and relearn our appreciation for the watchdog role of our most trusted news sources.
The recently released 2023 Trust Barometer Global Report has highlighted a continued growth in polarization among people across the world, and one of the factors responsible for this is a breakdown in trust in media – social, digital, and traditional. "A shared media environment has given way to echo chambers, making it harder to collaboratively solve problems. Media is not trusted, with especially low trust in social media," the report claims.
Yet there is a stark difference between trust in social media (sitting at 41%) and traditional news sources (59%), which is why we have to recognise that quality publications should always remain first prize in our campaigning.
But before anyone accuses me of being some sort of social-media-averse Luddite, let me say now that we have seen incredible success on digital platforms in the past. However, in 2023, we need a more nuanced look at how to use these platforms more creatively and intelligently, rather than simply spreading our communications to the widest possible audience.
The convergence of traditional media and new digital platforms
The Reuters Institute's most recent journalism, media, and technology trends research has provided some fascinating data about the way in which traditional and social media will be consumed in 2023, and as expected, the symbiotic relationship between the two will continue.
Digital subscriptions for traditional media are here to stay, and despite the rising cost-of-living worldwide and a looming recession, 68% of the publications surveyed by Reuters still expect growth in their paid content income this year. Meanwhile, a print media global market report has posited that even among the prevalent "print is dead" narrative, global growth rates for the sector will still rise over the next few years, albeit slowly.
However, the Reuters research suggests that first generation social networks are struggling to retain their audiences, "as older people get bored and younger users migrate to new networks". Audiences also know that social networks can be exploited and as users, they are being exposed to greater quantities of misinformation. This is especially prevalent across Africa, where digital disinformation is becoming an increasing feature of the political landscape. Armies of fake accounts are being used to sway elections, spread hate speech, and even incite violence against ethnic communities.
So how does this affect us in the communications sector? We must be even more careful about where we place our content, and tailor our campaigns to the platforms that are most relevant to our clients – rather than relying exclusively on those most established. It's about being where our client's audiences are. Reuters' survey has said that this year, publishers will be giving greater preference to YouTube, Instagram, and especially TikTok to engage with younger audiences, experimenting with new ways of storytelling – despite concerns around data security and ownership implications of these platforms.
Purpose and inspiration: the rise of positive content
We also have to understand what content our audiences are consuming, and these preferences are coming sharply into focus. The current news cycle is a barrage of important – but bleak – stories focusing on the looming economic crisis and growing global conflict. It's no wonder why news avoidance is growing despite the vast, diverse amount of news content available. Simply put, audiences are struggling with overwhelming negativity.
Publishers say they plan to counter this avoidance and audience disconnection by shifting the balance of their content, with explainer pieces, more Q&A formats, and inspirational stories taking priority. Regardless of the debates around what we in South Africa once labelled "sunshine journalism", it is clear that there is a hunger for more positive, purpose-filled content.
I believe that the communications sector will be at the heart of spreading these more positive, impactful stories. For years now, we've been providing the recommendations to our clients to showcase the good they do, the lives they transform, and the way in which they build their surrounding communities. The trend towards ESG (Environmental, Social, and Governance) led work is becoming increasingly apparent, especially in the corporate space, meaning that it's no longer just our NGO clients whose positive impact can be showcased.
Leading by example: the newsroom relationship is still vital
But how do we ensure that these stories are making it into the right publications? It's entirely based on yet another "traditional" concept: our relationship with journalists. Paid media placement has its place, but earned media is all about connections. The journalists we interact with need to know that we are offering them high-quality, highly accurate information, and we have to be personally available for this information to be interrogated. As long as the trust between our institutions exists, we can do our part in rebuilding public trust in the media.
We need to lead by example: our trusted media relationships should be recognised by our clients – and they in turn need to invest in quality journalism to stop the spread of misinformation. As Edelman's U.S. CEO, Lisa Osborne Ross, said last year, we must remove the financial incentives for disinformation, and ask our clients to shift their advertising spend to media companies and networks with concrete anti-disinformation frameworks.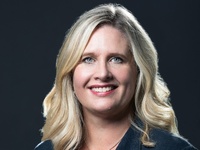 Forward, Post, Comment | #IpraITL
We are keen for our
IPRA Thought Leadership essays
to stimulate debate. With that objective in mind,
we encourage readers to participate in and facilitate discussion.
Please forward essay links to your industry contacts, post them to blogs, websites and social networking sites and above all give us your feedback via forums such as IPRA's LinkedIn group. A new ITL essay is published on the IPRA website every week. Prospective ITL essay contributors should send a short synopsis to IPRA head of editorial content Rob Gray
email
Share on Twitter
Share on Facebook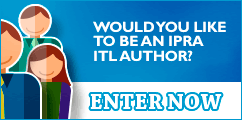 IPRAOfficial