ITL #474   Lies are lethal: to beat them we need more than facts

1 year ago
(Comments)
If we open ourselves up to anti-democratic forces without a plan to expose them and to fight them, we risk succumbing to the same social breakdown that forced my great grandfather to flee Europe. By Stefan Rollnick.
My great grandfather, Joseph Krikler, was born in a rural village called Telz, which was then in the Western reaches of the Russian Empire but is now in modern-day Lithuania. In his memoirs, he provides a detailed account of 19th century life in a region known as the Pale Settlement – a dedicated area of Western Russia where it was permitted for Jews to live. His writing covers everything from the 1905 revolution to life on the front during World War One.
In amongst this rollercoaster ride through European history, Joseph peppers his stories with foreshadowing of what was to come for the family he left behind in Eastern Europe.
During his first visit to Vilnius, where he was to train to become a teacher, Joseph observed: "In this part of the town was the Jewish quarter. It was the Jewish ghetto of the middle ages and you could still see parts of the large gates which used to be shut at night when Jews had no right to be outside. We looked at these relics of the cruel past and could not imagine that fifty years later the 'civilised Germans' will again make use of them".
For me, reading these stories brings up a recurring question: how do our societies get stuck in repeating cycles of social breakdown, conspiracy theories and identity-based hate? Is there anything we can do to break them?
One recurring theme that arises when you look at the social breakdown in European history is ease of communication. New inventions which appear to usher in a new era of togetherness as humans become more interconnected simultaneously mark eras of violence and bloodshed.
The printing press is hailed as helping to precipitate the scientific revolution, and was also crucial in the spread of antisemitic blood libel that forced my family to flee from Europe. The radio didn't just transmit FDR's fireside chats to new audiences but also Adolf Hitler's antisemitic conspiracy theories. The TV gave us JFK's speeches and Tucker Carlson's Fox News segments.
Today, Mark Zuckerberg's utopian vision for social media as a force for good in the world now feels laughable as we see once established democracies begin to fracture.
All of this speaks to one fundamental truth: every time we make it easier for humans to communicate with each other we make it easier for them to destroy and degrade each other. The only difference between past innovations and today's is that the radio wasn't a single corporate entity that turned a college student into a billionaire, and it wasn't responsible for algorithmically promoting Hitler's speeches over FDR's in the pursuit of profit.
We are not simply dealing with a pandemic of misinformed people. We're dealing with a toxic combination of corporate greed, supercharged communication, systemic uncertainty and extreme inequality. These are problems that we cannot simply fact-check our way out of.
Vulnerability to conspiracy thinking
The evidence on conspiracy thinking shows that there are three factors that affect our vulnerability to conspiracy thinking: information overload, lack of control and sense of community, all of which have been supercharged by the pandemic.
If we're faced with information overload – a high volume of contradictory information that our brains are unable to process – we become more vulnerable to conspiracy thinking as we seek to connect the dots and make sense of our world.
The more the world around us feels out of our control the more we grasp onto over-arching narratives that can focus our anger and attention on to an out-group, or a secret cabal of individuals who are enriching themselves at the expense of everyone else.
The more detached we feel from those around us the more vulnerable we become to the lure of conspiracy theory communities. This is one of the many reasons that fighting mis and disinformation is a social problem – not just an information problem.
There's another problem with seeing the fight against mis- and disinformation as a game of whack-a-mole fact-checking, which is that often what we are dealing with is not mis- or disinformation – but propaganda. Renee di Resta from the Stanford Internet Observatory defines propaganda as 'persuasive communication with an agenda', and this can be built on a toxic mixture of truth and lies.
The vaccine might be saving lives, but it is true that vaccine production is a private enterprise and shareholders' wealth is tied in some way to the success of the pharmaceutical company. There might not be a secret cabal of individuals who are secretly controlling the world, but it is true that a small group of ultra-wealthy individuals have seen their wealth soar over the course of the pandemic. Climate change might not be a hoax, but climate action may inflict short-term discomfort on individuals who have not been prolific polluters.
A kernel of accuracy
Conspiracy theorists get the scapegoats and the explanations wrong – dangerously wrong – but they're usually right about some things. The best conspiracy theories always contain kernels of accurate information, and so treating this as a challenge of fact vs lies misses the point.
The best response to a lie isn't a fact, it's a deeper truth. And our challenge, as communicators, as policy makers, and as campaigners, is to arm ourselves and our allies in the information war with those deeper truths.
Fighting mis- and disinformation isn't just a social problem – it's also a moral one.
Keeping these dangerous narratives out of the mainstream of our politics and our culture and preventing the social breakdown that this continent has seen repeatedly throughout its history requires all of us to draw the line between what is right and what is wrong, and importantly – defend it. Democracy's greatest strength - its openness - is also its greatest weakness.
If we open ourselves up to anti-democratic forces without a plan to expose them and to fight them, we risk succumbing to the same social breakdown that forced my great grandfather to flee Europe. The marketplace of ideas doesn't always produce the best results because it's not a 'free market' – it rewards fear and power. Social media has made this market even less free, rewarding and boosting content that leaves us more divided and less well informed.
So, what does defending the line between democracy and authoritarianism look like?
It does involve fact-checking, to a degree. Fact-checking sends an important cultural signal that facts still matter; an idea Russian dictator Vladimir Putin has tried to destroy for the last two decades. It involves accountability for Big Tech companies who have profited from this crisis while algorithmically fuelling it. It involves giving people dignity and reducing equality, ensuring that publics regain a sense of control over their lives in a complex world.
An imperative for communicators
And from us, as communicators? We need to push dangerous ideas out of the mainstream without hesitation. Fascism creeps into our body politic because of widespread fear to call it out for what it is. We need to protect our energy, disentangling ourselves from social media and reorienting it as a professional tool, not a personal platform. And we must resist the temptation to see the fight against disinformation and propaganda as a game of whack-a-mole fact checking, and instead focus on telling our story proactively.
In practice, this looks a bit like the pro-bono Propaganda Response Toolkit that my Misinformation Cell at Lynn PR put together to help communicators fight Putin's propaganda in support of the people of Ukraine. By focusing on the underlying narratives at the heart of propaganda, and understanding what objective truths they build upon, we can make sure our narratives pro-actively undermine the propaganda before it hits.
A few decades before my great grandfather was born, President Lincoln appointed Ulysses S. Grant as the General of the Union Army in the US Civil war. Lincoln had lost faith in General McClellan's more cautious approach, which had left the Union in a perilous position. The new General took a more bullish approach to the war, and so through grinding brutality of war and death and sacrifice democracy was preserved and slavery was abolished.
When we think about the US Civil War, what it was fought for and how it was won, most of us think of Lincoln rallying the masses with grand and witty speeches about humanity and the union. Standing firm and doing the right thing. From where we stand today, history feels inevitable. But it wasn't an idea that saved democracy and abolished slavery, it was death.
A quick scan through history will find that the same can be said for the Second World War. Many of us now turn our gaze to Ukraine and ask if death is the price we'll have to pay for democracy. Democracy will not defend itself, and if we are not willing to defend it in our culture, we soon may have to defend it on the battlefield.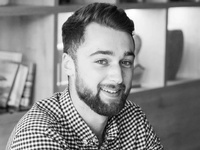 Forward, Post, Comment | #IpraITL
We are keen for our
IPRA Thought Leadership essays
to stimulate debate. With that objective in mind,
we encourage readers to participate in and facilitate discussion.
Please forward essay links to your industry contacts, post them to blogs, websites and social networking sites and above all give us your feedback via forums such as IPRA's LinkedIn group. A new ITL essay is published on the IPRA website every week. Prospective ITL essay contributors should send a short synopsis to IPRA head of editorial content Rob Gray
email
Share on Twitter
Share on Facebook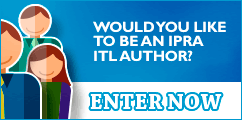 IPRAOfficial