ITL #450 Changing PR strategies: embracing digital and social

1 year, 10 months ago
(Comments)
Crisis PR has to include a clear-eyed vision and sure-footed strategies, in order to convey a sense of calm and capability. By Pia Desai.

The coronavirus pandemic has had far-reaching effects across almost all aspects of life and business. Perhaps the most obvious is the work from home scenario, that most of us were forced into as a result of various lockdowns and shelter in place orders. For the PR industry, this meant that we had to quickly pivot to embrace new technologies and strategies to continue our work in a largely digital world without any in person connect.
As anyone who works in the communication space knows, many nuances and meaning can be lost without the face-to-face time to build relationships and develop understandings. However, in the interest of staying relevant, the PR industry, indeed all industries have embraced digital.
The PR industry especially in India has seen a great blurring of the lines between PR and social media. While there has always been some overlap, digital PR has become even more pertinent in today's post-covid world. The pandemic has sparked a significant, even chaotic, increase in public interest and media coverage, including on social media platforms.
Many publications which may have had a muted presence on social media are now churning out digital outreach activities and information by amalgamating offline, online, marketing and PR efforts. These social media efforts in turn are leveraged by media publications, who often look to social media for accurate and timely information, and may even cite instances from social media in their content.
Complicating matters further, the unverified information and paid content on social media is not always clearly indicated, creating huge pressure on both transparency and openness for PR professionals whose bread and butter is focused on the credibility garnered from earned media.
The search for authentic sources
Calling it a massive "infodemic," the World Health Organization has warned that the explosion of information has made it difficult for people to find reliable and trustworthy information not just on the rapidly spreading disease, but general information as well.
The desperate search for authentic sources and reliable information is real. This was sadly highlighted during India's second wave, where loved ones struggled to locate hospital beds, oxygen cylinders, medicine and counsel, even funeral arrangements.
In this context, the dissemination of evidence-based information about the SARS-COV-2 virus and covid-19 was critical to the management of the pandemic. The fury of the second wave was immense and needed quick action. Recognizing this, many clients realized that it is important to highlight the work that they are doing to mitigate the covid-19 pandemic, and to do it with speed so that those in need could access the help they required. One of our clients in particular had been doing (and continues to do) a huge amount of work to support the covid effort. As a large company, the various entities were conducting many different types of work for this purpose. They realized that they needed to speak with one voice to be able to be most effective and to help patients on the ground.
A fast-paced campaign for HCL
From this realization, the HCL Covid Mitigation campaign was born. This was a digital campaign, with a hybrid social-PR outreach format. Speed was of the essence, as was bringing together the different entities from the HCL universe and rolling out verified and useful information. This was the first time that the entire range of HCL entities came together under one communications umbrella to speak with one voice in the interest of providing relevant information to the community.
As social media blew up with unverified information and desperate messages for help, the HCL Covid Mitigation campaign aimed to provide a point of reliable and real information. Oxygen plants and cylinders flown in from abroad were donated to various hospitals, additional hospital beds for covid patients in medical institutions were added, medical gear and equipment like PPE, gloves, masks etc were also provided, and much more.
All this was churned out through social media as well as regular PR news channels. This two-pronged approach was strategic, to ensure that the information sent out was firstly in a timely manner and secondly, to ensure the authenticity and accuracy that news from trustworthy PR channels such as news publications can provide.
This marked a changing point in the communications realm, where PR drove digital and social media strategy in order to ensure legitimacy, through the proliferation of abundant amounts of fake news. HCL recognized that a public profile is created painstakingly, with a clearly articulated vision and strategic activities conducted over time. We were able to work with them to craft, drive and execute this strategic vision, during a time of great crisis, winning plaudits for efficiency and compassion.
As many experienced professionals will tell you, all crises and opportunities pose a challenge to the flow of communications, adherence to truth, agility to embrace new methods and systems, and adapt to change swiftly. This needs to be a seminal part of any PR strategy; alongside the identification and empowerment of specialists in the field, to drive it.
When managing such a devastating crisis, reliance on openness with information and willingness to identify agile and authoritative partners to smooth the flow of information is absolutely key. A crisis PR approach has to include a clear-eyed vision and sure-footed strategies, in order to convey a sense of calm and capability.
Professional PR favors equitable outcomes that seek to reassure audiences about the future and embrace compassion. This means considering the possible responses expected from them and putting in place mitigation strategies. It is a tall order but sometimes, just the recognition of adverse outcomes and openness to embrace change is enough. It is the mark of a mature PR strategy to be able to walk this line with care; inculcating new, as well as old methodologies.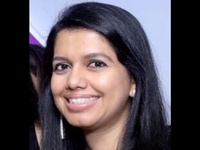 Forward, Post, Comment | #IpraITL
We are keen for our
IPRA Thought Leadership essays
to stimulate debate. With that objective in mind,
we encourage readers to participate in and facilitate discussion.
Please forward essay links to your industry contacts, post them to blogs, websites and social networking sites and above all give us your feedback via forums such as IPRA's LinkedIn group. A new ITL essay is published on the IPRA website every week. Prospective ITL essay contributors should send a short synopsis to IPRA head of editorial content Rob Gray
email
Share on Twitter
Share on Facebook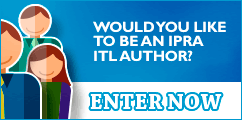 IPRAOfficial