ITL #418 GWA winner's perspective: what is a leader without volunteering?

1 year, 11 months ago
(Comments)
Success in the IPRA Golden World Awards' Global Contribution category provoked feelings of joy and pride, but when it comes to pro bono work it's essential to understand why you are doing it. By Danijel Koletić.
One of the mysteries of the human mind is why certain people choose to volunteer and others are just passive observers or participate as active donors, whether they are individuals or companies. When we talk about volunteering, we have to separate the leaders of private companies, those who work in corporations, those whose profession is to take care of volunteers, gather volunteers, promote certain needs.
If corporate leaders have a sense of volunteering, then they will certainly introduce policy procedures on volunteering and define a strategy by which the company or its employees will be included in the volunteering program or will be allowed to decide on volunteering. It would be really interesting to do a global survey on which companies have defined volunteering policies.
In preparation for this article, I myself have done some research and I must say that the results available on the companies' websites are devastating. On the other hand, we have millions of individuals around the world who volunteer every day, join various events and are a part of them. I talked recently to a young man who has volunteered for over eight years through various sports competitions and thus got to know the world.
Pro bono PR
There are also public relations agencies that, depending on the leader who runs the agency, choose to provide support, mostly pro bono, to motivate its team for a particular corporate social responsibility project or a project that points to a particular vulnerable group of people, animals, nature or something completely different.
Back when I was a young schoolboy, I used to volunteer. It mostly included recycling paper, cleaning beaches and other activities made to encourage children to get involved in social responsibility projects. As an adult, however, I have to admit that I've never really thought about volunteering. Ever since founding my public relations agency, Apriori World, I've a bit selfish and focused on projects which generated profit. Everything changed when I met the representatives of the Association of the Blind Zagreb. They motivated me to lead by example.
In my case, volunteering is a calling. I am proud of my participation in the project Soaps with Dots which I started together with my team at Apriori World at the invitation of the Association of the Blind Zagreb. Last year, our work on the project won us the Global Contribution Award given for PR with an objective of meeting one of the UN's Sustainable Development Goals (in this case goal number 10, reducing inequality) at the IPRA Golden World Awards.
Rarely do I submit entries for an award – mostly, we do not have enough time. However, as the pandemic reduced the scope of business, we decided to apply for this award.
Overwhelmed with joy
For me, this is a great life success, a motivation. The moment I learnt we'd won, I must admit that I was overwhelmed with tears of joy. That happiness and pride continues, just as my volunteering towards the Association of the Blind in Zagreb continues. We have been working on the project for two years and its completion is currently being prepared.
Even before this project, there were other volunteer projects and I also included a part of my team in them. They were paid for the time they invested, except for Angela, my co-worker, who recently came to the office and who herself donated five hours of her time.
I recently calculated for the first time that the Apriori World agency (ex Apriori Communications) has raised €1.12 million in the last 20 years through various projects in which I have accepted an invitation to get involved. Continuity, consistency and perseverance are needed to raise these funds. Projects for which we collected money, but also communicated them to the media, need people and need time.
I set aside funds to hire someone to work with me. You know how it is when someone contacts you. If they are not an expert in communications, you must first invest time to define communication strategies, goals, analyze the market situation, start performing to all target audiences and be consistent in what you do.
Croatia was recently hit by an earthquake, most notably the city of Zagreb, the capital of Croatia, in March, followed by the Sisak-Moslavina County area in December. At the invitation of the Association of the Blind Sisak-Moslavina County, we managed to collect €26,000 in seven weeks, according to the list of needs of the Association and not counting the time invested.
Knowing 'why' matters
It is important to know why you are volunteering. Volunteering reminds me of the true values ​​of life, of simplicity, of the beauty that surrounds me and the blessing of the knowledge I have, but also of transience. As much as we are rushing, as much as we want more in our lives, ask yourself what really remains behind us. What are the values ​​we pay the most attention to? Have we become entangled in a spider's web in which we see nothing but the constant accumulation of material goods? Are we aware that every human being has their values ​​and that not everyone is as lucky as we in the communications industry to be surrounded by the possibilities of creativity?
I am aware that the pandemic has changed everything, that many colleagues have lost their jobs, that many agencies are barely surviving, that we are all fighting to accept the new, imposed rules of the game in anticipation of freedom in the 'new normal'. Millions of homeless people live next to our homes. What do we do about it, not just as volunteers, as people, but perhaps as a profession? I am sure that some agencies are involved in these projects as well, but perhaps IPRA could make a global decision, so that every four years many agencies can collaborate jointly on one huge project.
There are a lot of leaders whose vision is solely to make a profit. A true leader needs to motivate, communicate well, empathize and define all the key points of development and fight for prosperity, which means having a sense of volunteering, choosing your path of volunteering and being an inspiration. Likewise, a true leader needs to have a feel for everything that happens next to him and in his social community or in the company in which he works.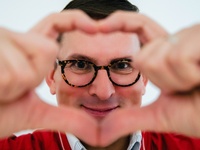 Forward, Post, Comment | #IpraITL
We are keen for our
IPRA Thought Leadership essays
to stimulate debate. With that objective in mind,
we encourage readers to participate in and facilitate discussion.
Please forward essay links to your industry contacts, post them to blogs, websites and social networking sites and above all give us your feedback via forums such as IPRA's LinkedIn group. A new ITL essay is published on the IPRA website every week. Prospective ITL essay contributors should send a short synopsis to IPRA head of editorial content Rob Gray
email
Share on Twitter
Share on Facebook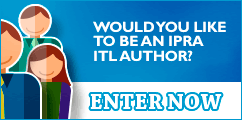 IPRAOfficial