ITL #372 Pandemic communications: from the government side

2 years, 10 months ago
(Comments)
In the neighboring U.S. states of New York and New Jersey, both hard hit by coronavirus, the candor of government leaders is receiving a good response. By James McQueeny.
My communications career over the years has coursed through corporate advocacy and branding public relations, plus government, and many political campaigns in between.
The bigger difference in government and politics is the faster speed of execution, and the compression of thinking.
The covid-19 virus put a stick in the spokes of corporate public relations and advertising at the outset.
Compared to government, corporates had the advantage of being able to regroup and think things out a bit, before many decided, as we ourselves recommended to clients and executed, to run compassionate ("we-are-with-you") TV spots. These empathized with their customers under their brand, but shied away from hard product or service pitches.
Government leaders had no such reprieve.
Worried, even panicked constituents were demanding authoritative word from them.
Many of the government's initial responses, we knew firsthand as advisors, had to be made up on the fly, necessarily so. More than once, these decisions were described as battlefield judgements, not letting excellence or perfection become the enemy of the good enough to get things done.
Fast and furious questioning
The questions asked of elected officials and government leaders came fast and furious. The answers were often slow to find and, at least in the beginning, timidly given.
The only PR playbook for a pandemic of this magnitude would have been a yellowed and useless document from the Spanish Flu a century ago.
This was a completely new ballgame, even to our company and me.
Both government and corporations had to deal with the communications aspect. In the New York City media market, no less, which has been the pandemic's ground zero in the United States. They called upon us.
People outside government do not appreciate a little known secret about it. This, I say somewhat ruefully, as someone who served as the chief of staff to a United States Senator, headed communications for the New Jersey Legislature, and still serves as a media and political advisor to New Jersey's governor.
People prefer to believe government is a Powerful Force with Big Resources with a capital A Agenda. The truth might be even scarier—at least when it comes to government communications.
Those practitioners are more often refugees from political campaigns, or in their first jobs, frequently enabled by friends, not merit.
A small pool of adults
Their work is done at the speed of tweets nowadays, on spontaneous schedules measured in minutes, not by business quarters. There are some exceptions in place who are sometimes called AICs—Adults In Charge.
So, the communications tasks of the pandemic fell into hands like these, an extra challenge.
Corporate public relations practitioners are generally more qualified in specialized public relations training, and more accustomed to supporting brand values with quarterly, if not annual, metrics. Frequently, even the occasional event crisis is turned over to outside counsel, legal or communications.
There is not that reality or help option (aside from campaign advisors) in government. The uneven government communications responses in the United States reflected some of these differences.
Worst practice at the very top
The worst communications efforts were, unfortunately, at the very top---with President Trump at the podium disagreeing in front of his health scientists, or coming up with cockamamie cures to minimize the health, economic and political damages to him and his administration.
Trump also insisted that many of the resources needed to deal with the crisis were federally owned: "his" was a term used at one point. They would be parsed out on his schedule, completely misinterpreting the U.S. Constitution's provisions for states' rights to that ownership. At the same time, he was telling the governors of 50 states to take charge.
From that initial display of mis-communications, or how NOT to instill confidence, confused state Governors began implementing different shutdown and quarantine schedules, though all pretty much blended into the same precautions.
The pandemic hit New York and the neighboring state of New Jersey harder than anywhere in the nation, posing a unique communications challenge to the respective governors.
In the end, New York Governor Andrew Cuomo and New Jersey Governor Phil Murphy took the same tack, using a basic rule from any PR playbook. Be factual. Be transparent. Be available. Frame the narrative. Frequently.
Advising the NJ Governor
We had a more direct advisory relationship with Murphy, who, innately, has an outgoing personality.
He (like Cuomo) began holding live televised information briefings every day, coordinating their times to accommodate New York and New Jersey television networks. Only a few (spatially separated) state experts on health and law enforcement flanked them.
Both Governors gave the latest overnight health statistics, nothing sugar-coated or politically tilted, about the numbers infected, tested, released from hospital, and the "blessed souls," as Murphy described the fatality numbers.
Comparative graphs were used for perspective.
Reporters were urged to ask as many questions as they wished, and time was allowed for that, with the briefings generally 60-90 minutes, often letting the reporter's questions terminate the session, not the Governor, thus conveying the impression that there was nothing left on the table.
That communication lesson of comprehensiveness and transparency was vindicated by a state poll that showed Murphy a month later nearly doubling his favorability.
Governors who took the approach of Murphy and Cuomo received comparable polling boosts.
Murphy went further. His wife, Tammy, organized a television benefit concert with Bruce Springsteen and Jon Bon Jovi, among other entertainers, which raised millions of dollars for heroes and victims of the virus.
Human touch
At his briefings, he would select the obituaries of some who perished from the virus, and read them to viewers.
Beforehand, he had called those families to offer personal condolences. Murphy even shared some of their comments about their departed.
At our suggestion, and contributions, the Governor also began offering the names and stories of the "Front Line Heroes," people who were helping victims and their families, from nurses and doctors to funding drives and safety equipment making...
The month of May has brought a leveling off, even a favorable bending of the curve, but the daily briefings will continue.
The economic recovery factors are starting to enter into the daily briefings after the health trends are discussed. Soon, when appropriate, there will be economic experts peppering the panel, replacing some others.
The communications mantra of government leaders is usually "everything will be fine—trust me," even when they are not sure. The President took this to a wicked extreme.
The branding reality, and success, in a pandemic seems to be "everything is NOT fine, but let's trust each other to get there."
Of course, a brand promise like this needs to pay off in the end. Even in politics and government, as it must in the corporate world.
In the meantime, for some government leaders, the polls show that candor in a bad time is getting a good response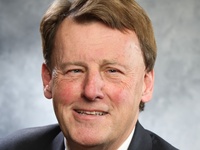 The Author
James McQueeny is chairman of the Newark, New Jersey based Winning Strategies Public Relations, and a member of the board of the Brussels-based International Public Relations Association, for whom he is the NGO liaison to the United Nations' department of global communications. He is also a former White House newspaper bureau chief and television show host.
mail the author
visit the author's website
Forward, Post, Comment | #IpraITL
We are keen for our
IPRA Thought Leadership essays
to stimulate debate. With that objective in mind,
we encourage readers to participate in and facilitate discussion.
Please forward essay links to your industry contacts, post them to blogs, websites and social networking sites and above all give us your feedback via forums such as IPRA's LinkedIn group. A new ITL essay is published on the IPRA website every week. Prospective ITL essay contributors should send a short synopsis to IPRA head of editorial content Rob Gray
email
Share on Twitter
Share on Facebook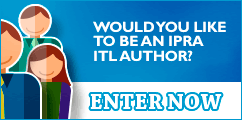 IPRAOfficial