ITL #241 Travel beyond the ordinary: international destination marketing trends

6 years, 1 month ago
(Comments)
Leisure and business travelers alike crave unique experiences. Destinations must use story-telling through experiential tourism and other techniques to create interest and drive visitation. By Maria Speridakos.
The role of public relations in tourism marketing is to share the story of a destination. Maintaining a global presence is important and having people on the ground to be a voice for media, consumers, and tour operators alike is paramount for global audiences to become acquainted with a destination, which ultimately drives visitation.
Public relations efforts to appeal to international markets are the same in many regards, yet tailored by audience. The travel story and identity stays the same, while different cultural interests are recognized during story development. Relying on the expertise of specialists in the market to help share the message in promoting a travel destination is crucial. It is important to know your target demographics and audience to ensure optimal communications and results.
In destination tourism, there are three relationships that comprise a public relations strategy: the media, the travel industry, and direct to consumer communications. Therefore, it is important to build awareness of your destination, understand the changes in editorial landscapes and leverage opportunities to remain top of mind as a destination choice for travelers. Here are some key trends in the field of public relations in destination marketing, and methods on how to navigate the communication landscape and opportunities for connecting with consumers.
"Bleisure"
Business leisure, also known as "bleisure", is an evolving trend for international business travelers looking to expand their work trips to see more of the place they are staying. Whether for conventions, meetings, or trade shows, more and more business travelers have adopted a "come early, stay late" approach.
Health & wellness
Health and wellness will continue to remain top of mind for many consumers when selecting a destination for their next vacation in 2018. Living a well-balanced and active lifestyle has become as important on vacation as it is at home — and sharing a destination's culture, with regards to wellness, is essential for marketing to the health conscious consumer.
In tourism PR, destinations can work with active lifestyle brands to better promote a region. From spa travel, to weekend getaways for yoga or an active adventure with the family or a group of friends, a dedicated following of people interested in health and wellness will remain engaged in those regional offerings.
Experiential travel
The value of story-telling through experiential tourism will continue to be important, particularly in the off-season. From meeting with local artisans to better understand and appreciate local goods and services, to eating at sustainable restaurants that serve locally sourced meals, people are interested in experiencing the unique beyond the ordinary and it is important to capture that local experience from a story-telling standpoint. And from a destination marketing perspective, there is no better way to promote a destination than sharing ways to extend the travel season.
Themed itineraries and what's new
Now that we have reviewed some key thematic trends in the field of public relations for destination marketing, let us talk about navigating the communication landscape in order to ultimately drive visitation.
Destinations are often speaking to the media, the consumer, and the travel industry. Themed itineraries are valuable to all parties. Each wants to experience an authentic travel adventure. With the potential for information overload in the digital space, destinations can simplify choices by creating themed itineraries for public consumption that the media will also want to write about, and that the travel industry will want to sell.
Destinations also can market to the media, the consumer and the travel industry by supplying new information to inform decision-making and create coverage opportunities for local businesses. Having a landing page featuring "what's new" creates an information resource for a destination to highlight fresh offerings, from hotels to attractions, for new experiences.
Expanding presence across digital platforms
It is important to engage audiences and remain adaptable to changing technologies and innovation which help reach a diverse international market and consumer. By being sensitive to cultural nuances and using different technologies, destinations are able to engage in a manner appropriate for intended audiences, all the while sharing a unique destination story.
Understanding target demographics will help destinations decide what type of campaigns will be best for their product. Partnerships at the regional and national level add another layer of story-telling to a destination and this type of collaboration is essential for widening the consumer scope for a destination. Inclusion of neighboring states and regions allows one to cast a wider marketing net, through sharing assets and creating inter-connected experiences.
Photo Caption: Makepeace Farms, Wareham, Massachusetts. Photo courtesy of the Massachusetts Office of Travel & Tourism.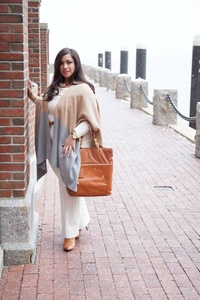 The Author
Maria Speridakos is Director of International Public Relations at the Massachusetts Office of Travel & Tourism. In this capacity, she manages communications and collaborations with international media outlets, and is responsible for overseeing the international familiarization tour program which brings frequent, high-level visits from international media and travel trade to Massachusetts. Prior to joining MOTT, Maria worked in New York City for an economic development and investment promotion public relations firm.
mail the author
visit the author's website
Forward, Post, Comment | #IpraITL
We are keen for our
IPRA Thought Leadership essays
to stimulate debate. With that objective in mind,
we encourage readers to participate in and facilitate discussion.
Please forward essay links to your industry contacts, post them to blogs, websites and social networking sites and above all give us your feedback via forums such as IPRA's LinkedIn group. A new ITL essay is published on the IPRA website every week. Prospective ITL essay contributors should send a short synopsis to IPRA head of editorial content Rob Gray
email
Share on Twitter
Share on Facebook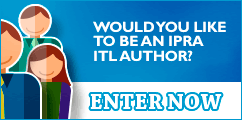 IPRAOfficial