CSR is Child's Play in Korea

15 years, 4 months ago
(Comments)
A CSR programme based around raising funds for needy children in the local community underpinned the launch of Korea's first 'factory shopping' centre offering upscale fashion retail at discount prices. By Courteney Jung.
Shinsegae Chelsea, a joint venture between Shinsegae, one of Korea's chaebols, and the American-based property development company Chelsea Property Group, expected a bumpy ride when it launched its new Premium Outlets business venture in Korea.

In general, Koreans tend to take a dim view of this type of JV, so Shinsegae Chelsea decided to look carefully at corporate social responsibility (CSR) with a view to a more positive engagement with the community.

The upscale fashion-oriented Yeoju Premium Outlet (YPO), which sells designer brands such as Valentino and Armani at greatly discounted prices, is the first of its kind in Korea. In early 2007, with the opening ceremony fixed for 1 June, Shinsegae Chelsea reviewed its corporate philanthropy. The property developer decided to roll out a targeted community programme, up to and including the opening, to demonstrate its commitment to the Yeoju community, and pave the way for the Premium Outlet's success.

Shinsegae Chelsea asked Korea's leading communications firm, InComm Brodeur, to design a community relations programme that would not only bring benefit to the community but would also have a positive impact on its long-term business. InComm Brodeur recommended a CSR programme based around raising funds for needy children in the local community. The objectives were fourfold:

1. To donate funds to Yeoju's disadvantaged children
2. To develop a "friendly" network of the major public institutions and community-based authorities in Yeoju that would act as a cooperative foundation for future business development with YPO
3. To increase public awareness of the company's community relations activities and create advance publicity about YPO's grand opening to help to attract visitors
4. To cement a positive image of Shinsegae Chelsea through the success of the community programme

Since Yeoju is famous for its ceramic ware, InComm Brodeur suggested using ceramic tiles as a central theme for the programme's creative concept. They felt that this would provide a link with local culture and engender a sense of belonging.

Ideal photo opportunity

The outline of the campaign included a children's ceramic tile painting fundraiser, which would be held outside on a sunny spring day, providing an ideal photo opportunity for the media. Participants would pay an entry fee as a contribution to the fund and their tiles would subsequently be on permanent display in the playground area of YPO, as a symbol of Shinsegae Chelsea's continuous dedication to the Yeoju community. With a tight budget to manage, InComm Brodeur suggested a "matched funds" approach with Shinsegae Chelsea making a donation to the fund equal to the entry fees collected.

To maximise media exposure – both for the community programme and for Shinsegae Chelsea's new business – InComm Brodeur negotiated a cooperative agreement with Lemon Tree, Korea's best-selling monthly Mom & Kids magazine, with a circulation of 80,000. Again, to maximise the use of Shinsegae Chelsea's budget, the deal ensured that the magazine would be responsible for recruiting the young participants.

The campaign kicked off at Seoul Forest on April 15th with the Children's Tile-painting Event (CTE) fundraiser. Led by one of the professors, and students from Yeoju Institute of Technology (YIT), the event showcased the creative talents of more than 70 kids. The tiles were then baked at YIT and transferred to the playground in YPO where they were incorporated into a Wall of Hopes and Dreams. This was unveiled to the public on 1 June as part of the YPO opening ceremony.

Donations and opening celebrations

Guests representing Shinsegae Chelsea, YIT, the Yeoju Community Welfare Department, the Yeoju Chapter of the Community Chest of Korea, plus YPO tenants and CTE participants were invited to the ceremony. The fund, which included a generous donation from Nike, one of the Premium Outlet's tenants, was presented to the Yeoju Chapter of the Community Chest of Korea.

The Community Chest, via the Community Welfare Department, is responsible for ensuring that the funds, worth approximately Korean Wan 15 million, reach local children in need of financial support.

Both before and after the grand opening, YPO and Shinsegae Chelsea received extensive media coverage. Despite the considerable distance between South Korea's capital, Seoul, and YPO, 150 reporters joined the on-site press conference and three nationwide broadcasting stations and all of the major dailies ran stories, which resulted in 147 clips.

In addition, over a one-and-a-half month period, Shinsegae Chelsea's community programme generated nearly 50 clips – from daily papers to monthly magazines – and the blitz has encouraged the media to write further stories on YPO and Shinsegae Chelsea since the campaign.

The successful execution of Shinsegae Chelsea's CSR and PR programmes more than fulfilled all of the objectives and exceeded expectations, providing the company with excellent foundations on which to build its business. Within the first month of opening, 190,000 people visited YPO – six times the expected number.

On average, the outlet receives up to 10,000 visitors on weekdays rising to 60,000 thousand at the weekend. And based on its success to date, Shinsegae Chelsea raised its sales targets by 25% to Korean Wan 150 billion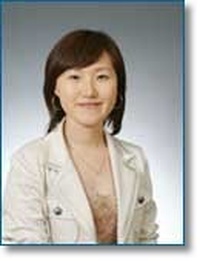 Forward, Post, Comment | #IpraITL
We are keen for our
IPRA Thought Leadership essays
to stimulate debate. With that objective in mind,
we encourage readers to participate in and facilitate discussion.
Please forward essay links to your industry contacts, post them to blogs, websites and social networking sites and above all give us your feedback via forums such as IPRA's LinkedIn group. A new ITL essay is published on the IPRA website every week. Prospective ITL essay contributors should send a short synopsis to IPRA head of editorial content Rob Gray
email
Share on Twitter
Share on Facebook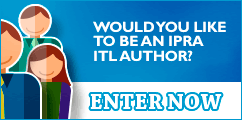 IPRAOfficial