Thought Leadership Essays
Viewing posts from June, 2008
By: Lydia Lee 07/06/2008

Taking a production of renowned Broadway musical 42nd Street on tour through China was not without its commercial risks. Lydia Lee lifts the curtain on the role of PR in securing a showbiz hit.
By: Keith Hunt 07/06/2008

Running a PR business is never easy and companies with sloppy management practices fall quickly by the wayside. Keith Hunt offers his thoughts on where marketing services agencies, and PR agencies in particular, frequently go wrong.
By: Phil Hampton 07/06/2008

UCLA has over the past two years been targeted by animal rights extremists. Phil Hampton explains how the Californian university is responding to despicable unlawful attacks by succinctly explaining its position.
By: Robert W. Grupp 07/06/2008

In light of the shocking natural disasters in Myanmar and China and the starkly contrasting attitudes of their respective governments to media reporting of rescue and relief efforts, IPRA President Robert W. Grupp calls on the public relations community to
By: Jonne Ceserani 07/06/2008

Jonne Ceserani argues that closely bonded teams are vital to high performance and that we all need to craft our skills in communication and relationships with the same energy that we give to our professional skills.
By: Peter Bradley 07/06/2008

Speakers' Corner Trust is a new UK-based charity promoting free speech, public debate and active citizenship as a means of reinvigorating civil society in the UK and supporting its development in emerging democracies. Peter Bradley explains why it's so imp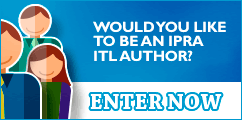 IPRAOfficial