A Role in AIDS Prevention

16 years, 1 month ago
(Comments)
Peter Mutie outlines the potentially life-saving part corporate communication can play in the efforts to halt the march of the HIV and AIDs pandemic
Never in recorded history has the world been engaged in such a bruising battle against a pandemic as is now the case for HIV and AIDS. Despite having drawn the entire arsenal to fight HIV for over three decades now, man is losing the battle to the virus.

The virus continues to elude researchers and pharmaceuticals. There is no cure for AIDS. But stop to think! AIDS is preventable. And this raises the big question – what role can corporate communication play in the prevention effort? Are corporate communication professionals taking their place in the prevention package?

If all organisations mainstreamed HIV and AIDS in corporate communication, the sum total would be equivalent to a mammoth prevention campaign worthy of countless million of dollars! But it would have cost the normal communication budget. And this will certainly contribute a lot in prevention of HIV and AIDS, besides alleviating the agony that comes with infection.

This article explores the role of communication in prevention, provides the concept of mainstreaming HIV and AIDS in communication, the process of mainstreaming and challenges likely to come our way as we mainstream.

Why Mainstream?

At the outset, we need to articulate the benefits of mainstreaming. Is mainstreaming driven by philanthropy? Is mainstreaming viable undertaking with direct impact on an organisation's triple bottom line? Does it have anything to do with the employee's rights?

Perhaps all the above and more! A further exploration on the above issues provides some clear indicators on the impact of AIDS to the performance of organisations. Through ill-health and AIDS related deaths, an organisation's performance is surely impacted - adversely. Increases in medical bills, absenteeism and reduced output come about.

The power of communication in influencing behaviour change is invaluable and indisputable. This means that if corporate communication effectively mainstreams HIV and AIDS preventive information, infection rates arising from risky behaviours will certainly go down, translating to reduced medical bills and a healthier work force, among other benefits. And this will directly contribute towards the realisation of Millennium Development Goal (MDG) number six, while indirectly contributing towards realisation of the other MDGs.

Importantly, mainstreaming HIV and AIDS in corporate communication has the capacity to enhance competitiveness and improve the bottom line! It is not about philanthropy.

The Concept of Mainstreaming HIV Messages in Corporate Communication

Mainstreaming HIV and AIDS in the workplace goes beyond the simple principle of integration. It includes systematically analyzing how HIV and AIDS impact on the organisation; identifying how the organisation should respond and enhancing awareness among staff and stakeholders of the scale of the HIV and AIDS problem and of its implications.

Further, mainstreaming involves putting in place systems to ensure that those infected and affected by HIV and AIDS are accorded the relevant support as well as screening all organization's programmes to ensure that they are not increasing people's vulnerability to HIV.

Four key principles of mainstreaming HIV and AIDS in Corporate communication can be enumerated:

• Having a clearly defined and focused entry point – usually the corporate strategic plan
• Mainstreaming within the existing context – not rediscovering the wheel. Such context includes staff forums, e-communication, bulletins and other existing elements of corporate communication.
• Advocacy, sensitisation and capacity building – peer educators.
• Distinguishing between (a) internal domain (staff risks and vulnerability) and (b) external domain (undertaking HIV and AIDS interventions based on mandate or as part of Corporate Social Responsibility - CSR).

Internal mainstreaming is the institutional process through which the organization takes a strong commitment to addressing issues about HIV and the AIDS pandemic. It corresponds to the process of creating awareness among staff of the magnitude of the HIV and AIDS problem and of its impact and motivating them to integrate the epidemic's prevention in their respective programmes. It also involves influencing behaviour change through innovative communication process.

There are several communication channels for passing apt, relevant and timely HIV and AIDS information. These include staff bulletins, e-communication channels, memos, messages posted on payslips, stationery, notice boards, staff meetings, and team building sessions, among others. The end result of using these and other channels is an informed work force, reduced infection, reduced medical bills, healthy human resource, higher productivity and ultimately enhanced competitiveness.

A caution though: While doing internal communication mainstreaming, care should be taken not to stigmatise staff, discriminate against those already infected, violate human rights of the staff and create gender inequalities and inequity.

External Mainstreaming

Corporate Communication is both internal and external. For the external domain, an organisation undertakes HIV and AIDS intervention based on its mandate or as part of the CSR strategy. In countries heavily burdened by AIDS, it is increasingly becoming an integral part of corporate organisations' responsibility. And as earlier argued, it entails taking part in the global commitment to stop AIDS and realise MDG number six which commits the world to "halt and begin to reverse spread of HIV and AIDS by the year 2015."

To mainstream HIV and AIDS in external communication, both traditional and modern methods of communication are utilised. These include bulletins and Journals, internet, extranets, email, annual general meetings, annual reports and accounts, print and electronic media, stakeholder forums, CSR activities and community relations, among others. Surely not rediscovering the wheel at all! And not incurring any extra penny – but contributing in preventing AIDS.

Challenges of Mainstreaming

In order to achieve effective mainstreaming, Management's commitment to HIV and AIDS intervention is mandatory. If the top management doesn't buy mainstreaming, communication efforts are likely to be stillbirths. It takes the Chief Executive Officer's zeal in supporting mainstreaming for it to bear fruit.

Behaviour change takes time – hence the need to be relentless. To monitor and evaluate the impact of communication to know the value added in prevention remains a challenge. Quite often, HIV and AIDS messages can create fatigue.

Further, it is a challenge for communication professionals to keep abreast with emerging issues on HIV and AIDS. Where applicable, Greater Involvement People Living With AIDS (GIPA) is a challenge. Due to stigma, staff may not disclose status, hence getting peer educators becomes difficult.

Communication approaches have to remain innovative to overcome these and other challenges that will arise from time to time.

Best Practices

There may be no perfect generic examples of mainstreaming HIV and AIDS in corporate communication because each organisation is unique in its culture and operation. Approaches generally depend on what works best under the organisation's uniqueness. But overall, the following should manifest in all communication efforts:

• Ownership of communication programmes by staff.
• Highlighting the benefits that accrue from engaging in HIV and AIDS intervention.
• Keeping focused on the organisation's objectives and integrating communication to these objectives
• Assimilating HIV and AIDS intervention to the overall strategic plan.
• Having workplace policies that are sensitive to staff.
• Two cases in Kenya can be quoted to illustrate good cases of integrating HIV and AIDS communication in the regular programmes of an organisation.

Case 1

Between 27 and 30 December 2006, Kenya Airports Authority (KAA) stationed two HIV travellers' information call desks manned by peer educators, one each in the departure and arrival lounges of Jomo Kenyatta International Airport (JKIA). They provided Information, Education and Communication materials such as brochures, charts, books and videos. Around the desks, a carefully selected troupe performed skits, chorals and other works of art as a medium of disseminating HIV and AIDS messages.

Case 2

On 1 December 2006 during World AIDS Day, the Armed Forces engaged in a number of HIV and AIDS intervention activities which culminated with a procession from Ulinzi House (Army Headquarters) through the streets of Nairobi, back to Ulinzi House. The activities aimed at sensitising the Armed Forces on HIV and AIDS.

Evidently…

Corporate communication has its place in HIV and AIDS prevention. Communicators can play a major role in passing the much-needed HIV and AIDS information to various audiences. Indeed, if every organisation did something (no matter how small), the total impact globally will be equivalent to a momentous campaign and the net effect will be glorious.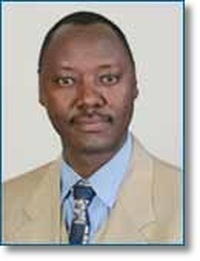 Forward, Post, Comment | #IpraITL
We are keen for our
IPRA Thought Leadership essays
to stimulate debate. With that objective in mind,
we encourage readers to participate in and facilitate discussion.
Please forward essay links to your industry contacts, post them to blogs, websites and social networking sites and above all give us your feedback via forums such as IPRA's LinkedIn group. A new ITL essay is published on the IPRA website every week. Prospective ITL essay contributors should send a short synopsis to IPRA head of editorial content Rob Gray
email
Share on Twitter
Share on Facebook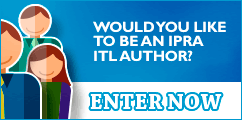 IPRAOfficial