IPRA supports International Women's Day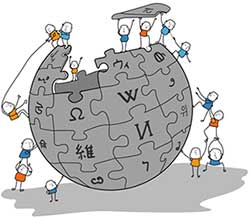 (Comments)
5 years ago
Dear IPRA Members,
As you may know IPRA is in consultative status with UNESCO and as such from time to time helps publicise UNESCO initiatives.

#WIKI4WOMEN
Thursday 8 March 2018 is International Women's Day 2018. UNESCO has launched the initiative #WIKI4WOMEN.
The initiative calls for everyone to take few minutes of their time to create, enrich or translate, in as many languages as possible, Wikipedia portraits of women committed in the fields of education, science, culture, social and human sciences, or communication and information.
Full information on how to contribute is on the UNESCO webpage:
http://on.unesco.org/wiki4women
Share on Twitter
Share on Facebook