IPRA International Congress 2015 chooses XL Millennium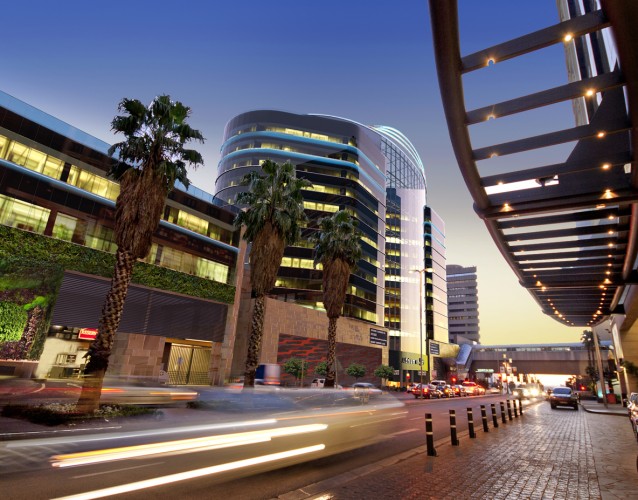 (Comments)
9 years, 7 months ago
XL Millennium Conference and Event Company has been appointed by the International Public Relations Association (IPRA) to handle the logistic services and management of the 2015 IPRA World Conference which will be held in Johannesburg in 2015.
"We are thrilled about winning the pitch for such a prestigious international conference with delegates expected to attend from over 80 countries. We were so surprised – it was the last thing we expected," says Linda Benwell, MD, XL Millennium Conference and Event Management.
This coup is not just about a global conference. "This conference represents two milestones. The first is that this will be the first IPRA Conference to be held in Africa and the second is that 2015 is a celebratory year. IPRA was established in 1955 and will be celebrating its 60th Anniversary in 2015", explains Johanna McDowell, congress chairman for the 2015 IPRA World Congress.
The appointment of XL Millennium Conference and Event Management was a result of their turnkey solutions and most importantly they met the client's criteria to a tee. "Millennium hosts a secure online registration system that makes it quick and easy for delegates to register for the conference and to provide all the information required by each delegate. Millennium has invested heavily in state-of-the-art software to support security and smooth event management.
They are also very strong in their ability to secure sponsors, manage international speakers and as members of The International Air Transport Association (IATA) and the Association of South African Travel Agents (ASATA) are able to efficiently handle travel arrangements of delegates arriving in Johannesburg from all corners of the globe," explains McDowell, MD the Independent Agency Selection Company (IAS).
"We know we are well equipped to handle such a large event and have done many in the past. This the ultimate accolade to be managing such a prestigious global event. Since being awarded the IPRA conference we have won another three pitches for large events. No one can be more delighted than we are," says Benwell.
The Sandton Convention Centre is a 12-storey state-of-the art building that has more than 22 000 m² of meeting, exhibition and special event space. Multiple events can be staged simultaneously on four levels and up to 10 000 visitors can be accommodated at any one time. It is the perfect location. Surrounded by luxury hotels, world-class restaurants and exceptional shopping at Sandton City and other smaller centres located close by, access from the airport is extremely convenient as the Gautrain Station is located on the door-step of hotels, the conference centre and restaurants.
XL Millennium Conference and Event Management faced tough competition. IPRA appointed IAS to run a competitive pitch process (pro bona) to select a suitable event company. Long lists of event and conference companies were invited to present their credentials. After a thorough pitch process, IAS selected a company that met the client's (IPRA's) stringent criteria. IPRA will stage its World Congress at the Sandton Convention Centre on 27-29 September 2015.
Share on Twitter
Share on Facebook