Message from the IPRA President: Reaching out in words and deeds May 2021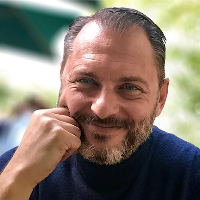 (Comments)
1 year, 10 months ago
In this month's update I am happy to say that we are achieving great results with our Thought Leadership Webinar series. We rarely celebrate success and I wanted to share some numbers about these monthly online events. Although you might think the number of registrations is the variable to celebrate, it is not. Of course, it is important to get as many registrations as possible, but the attendance numbers actually matter more. These PR colleagues are genuinely interested in clearing an hour of their time to attend. Our webinars are live and international, scheduled to run at midday GMT to facilitate participation from the US to the Far East. Keep in mind that 36% is the average attendance rate for webinars in our sector, according to the latest study from ON24.
The numbers
China marketing and PR workshop 2021: dos and don'ts
78 Registrations / 53 Attendees = 68% turnout
Sustainability and communications: it's not just about plastics
109 Registrations / 71 Attendees = 65% turnout
Preparing your communications team to handle social media manipulation
149 Registrations / 67 Attendees = 45% turnout
Artificial Intelligence influence on PR: concepts, design, measurement
165 Registrations / 67 Attendees = 41% turnout
Communication and culture: cross-culture dimensions for PR
168 Registrations / 79 Attendees = 47% turnout.
You can watch the recordings of all the above and register for future webinars here. As you can see, we have an ever-increasing number of registrations combined with an attendance rate well above that industry average. Our webinars are interactive and allow plenty of time for interesting Q&A sessions.
What's next?
Don't forget to register for One platform for all: the INEOS in Cologne intranet case study which will be presented by the communications team from INEOS Cologne comprising Dr Anne-Gret Iturriaga Abarzua, Maite Enfedaque and Johanna Pauly on Thursday 17 June 2021 at 12.00 GMT/UCT.
New partnerships
Also this month we've expanded our collaboration in Africa through a soon to be announced partnership agreement with The Moroccan Public Diplomacy Center. The Center is an independent and non-partisan think tank whose mission is to advance and enrich the study and practice of public diplomacy in Morocco.
Last weekend I had the pleasure and the honour to be invited by our Iranian colleagues for their National PR Day which falls on 16 May each year. I discussed the trends in our profession and emphasised the importance of open communication, inclusion and diversity in our profession. They reflected on the same topics in the beautiful poem written by Mr Dolat Khah for the occasion.
The IPRA Golden World Awards for Excellence
There's just under two weeks to go to enter your best PR campaigns in the Golden World Awards 2021. We close the submission window on May 31. We have had a good geographical spread this year including a healthy number of first-time entrants. I and all the judges look forward to reading all these exciting case studies. So don't hesitate and submit right now right here.
Keep safe and kind regards.
Philippe Borremans
President 2021
Share on Twitter
Share on Facebook