Message from the IPRA President:  A call for action February 2023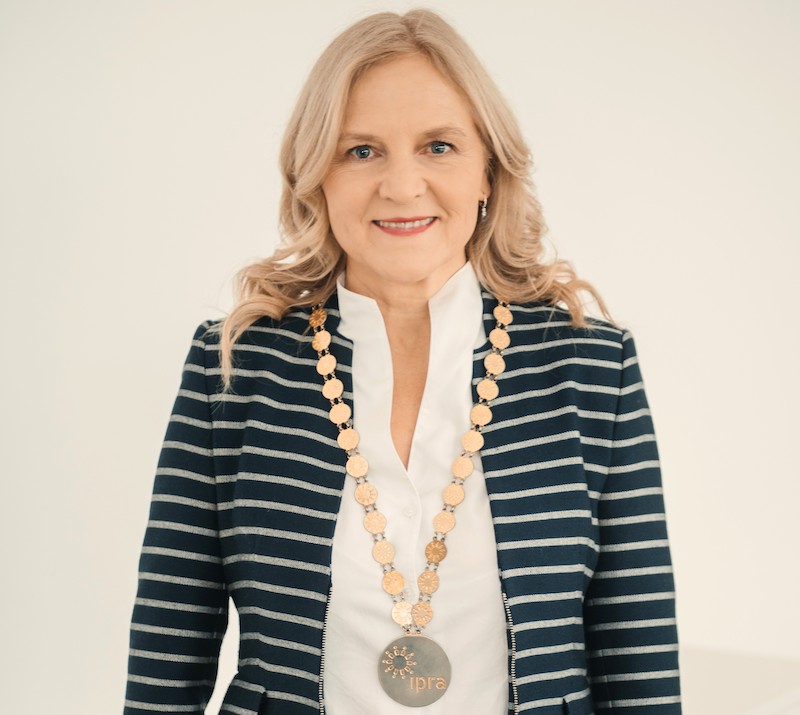 (Comments)
9 months, 3 weeks ago
Hello, PR enthusiasts from all over the world. I am pleased to announce that on 12 January 2023, before my inauguration as IPRA President, we presented the IPRA Climate Change Communication Guidelines. My sincere thanks go to former IPRA president and current board member Svetlana Stavreva, board member and chair of the Climate Change Chapter Daniel Silberhorn, Dr Henk van Liempt from Scientists4Future and IPRA secretary general Philip Sheppard. You can find the guidelines here. As we have done with the Code of Conduct we want to translate the guidelines into all the languages of the IPRA membership. Please let our secretary general [email protected] know if you can help with a translation.
We need to act on climate change right now
The scientific evidence on climate change is clear and is due to human activity. This crisis affects every country on every continent. It is disrupting economies and affecting lives. Weather patterns are changing, sea levels are rising and weather events are becoming more extreme. We are experiencing the warmest years on record. Our current path is leading us to a temperature rise of 2 to 3 degrees. That is too much. So, saving lives and livelihoods is critical. Climate change is a threat and requires action from all of us.
Climate change is a priority for the United Nations. IPRAs consultative status with the UN links us to the UN's sustainable development goals. On the occasion of the 26th UN conference of the parties on climate change (COP26) in 2021, we set up the IPRA climate change chapter. We urge you to join the chapter. And you will also find that the chapter's web page is a resource where you can find links to data and to organisations fighting climate change.
What the world is saying
UN secretary general António Guterres said in the closing remarks to COP27 in Sharm el-Sheikh, Egypt: "It will take each and every one of us fighting in the trenches each and every day. Together, let's not relent in the fight for climate justice and climate ambition. We can and must win this battle for our lives."
And Sir David Attenborough declared on Instagram @davidattenborough on 31 October 2020: "Saving our planet is a communications challenge". If enough people want change and take action, a sustainable future is within our grasp. In his statement he concludes: "We're all living through these extraordinary times and the final chapter is ours to write. It might feel like a moment of hopelessness, but actually, it can be our turning point. We know what we need to do. By making the right choices in the next ten years, we can begin to rewild the world, and create a rich, thriving, sustainable future for ourselves on Earth. We can yet become the heroes of our own story. We have it in our power. Disaster or triumph … What happens next is up to us."
I, for example, have stopped eating meat and fish. There are many things we can all do. So please let us know if you have plans to help either at the personal or organisational level.
My best regards,
Anne-Gret Iturriaga Abarzua PhD
President 2023
Share on Twitter
Share on Facebook