FT Live Receives IPRA President's Award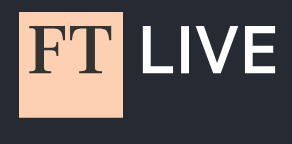 (Comments)
2 years, 8 months ago
FT Live, the global conferences and events division of the Financial Times Group, has received the IPRA President's Award for 2020. The award was bestowed to FT Live for their digital events series, including FT Global Boardroom, that throughout 2020 connected more than 250,000 speakers, experts and registrants from all over the world that would otherwise not have the possibility to talk and discuss together. Professionally moderated by Financial Times' journalists these dialogues contributed to a better world understanding, especially on topics such as covid-19, vaccinations, fake news and the changing global economy.

"FT Live's digital events platform helps people tap into the latest knowledge, expert opinion and content, enabling them to make informed decisions whilst fostering dialogue," said Svetlana Stavreva, IPRA's President 2019 - 2020. "FT Live's events and their ability to gather speakers with a variety of opinions, even those that may be controversial, are a clear example on how professional communications based on purpose, trust and ethics lead to a better world understanding."
"It is such an honour to be recognised for our work in a year like no other, in which FT Live transformed its physical event portfolio into a fully digital proposition delivering over 200 events," said Orson Francescone, managing director for FT Live. "The FT has a tremendous level of convening power and access to senior global decision-makers and leading minds. We are proud to provide our delegates with answers to some of the most important questions facing us today and to offer a platform for respectful and informative debates about the state of the world."
The IPRA President's Award was founded in 1977 and is presented annually to an organization or individual to recognize an "outstanding contribution to better world understanding". Previous recipients of the award include The International Red Cross, The Nobel Foundation, UNESCO, Amnesty International, Transparency International, WWF, The Economist, The National Geographic Society, and ZEIT ONLINE.
Background to IPRA
IPRA, the International Public Relations Association, is the leading global network for Public Relations professionals. Membership is individual not corporate. It aims to further the development of open communication and the ethical practice of public relations. IPRA fulfils this aim through networking opportunities, its code of conduct and intellectual leadership of the profession. IPRA is the organiser of the annual Golden World Awards for excellence – PR's global awards scheme. With 60 years of experience, IPRA, recognised by the United Nations, is now present throughout the world wherever public relations are practised. IPRA welcomes all those within the profession who share its aim and who wish to be part of the IPRA worldwide fellowship. For more information please visit: www.ipra.org
Background to the Financial Times
The Financial Times is one of the world's leading business news organisations, recognised internationally for its authority, integrity and accuracy. The FT has a record paying readership of more than one million, three-quarters of which are digital subscriptions. It is part of Nikkei Inc., which provides a broad range of information, news and services for the global business community. For more information on FT Live please visit: https://live.ft.com
Contact IPRA
International Public Relations Association
Secretariat, United Kingdom
Telephone +44 1634 818308
Contact the Financial Times
Katrina Fedczuk, communications manager, New York
Share on Twitter
Share on Facebook