Message from the IPRA President: The Ides of March 2021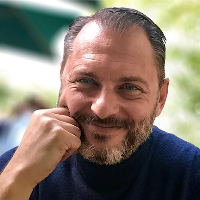 (Comments)
2 years, 6 months ago
For those familiar with the expression, the Ides of March, made famous in Shakespeare 's Julius Caesar, is often considered a bad omen. But historically this period, generally somewhere between the 13th and the 15th of March was not at all a terrible time. In fact, the Ides of March signified the new year, which meant celebrations and rejoicing. It was just Caesar that was unlucky.
Let's rejoice: the monthly IPRA Thought Leadership Webinars
We have now successfully launched our IPRA Thought Leadership Webinars. On a monthly basis you have the opportunity to join these free webinars featuring thought leaders in our profession from across the globe. We already had two. One with Sally Maier-Yip about how to do PR in China and just recently another one with Alex Malouf on sustainability and communications. The recordings will soon be up on a new web page along with the future schedule. More are already planned. The next webinar will talk about how communication teams can prepare to handle social media manipulation and takes place on 1 April (no fooling).
The power of words and framing
It was during the last webinar that a participant asked a question about the power of words and their impact on communications. How you say something, the choice you make about the words to use, and the framing in which you use them are crucial in any communications campaign. I often turn to the excellent briefings from the Framework Institute to learn more on different topics and how they are framed or worded:
"Framing is the choices we make in what we say and how we say it: what we emphasise, how and what we explain, what we leave unsaid. These choices matter. They affect how people hear us, what they understand, and how they act."
Have a look for yourself and check out their latest report on social change.
IPRA Golden World Awards (GWA) update
The Golden World Awards for Excellence in PR 2021 are in full swing and the jury is already looking forward to reviewing the many entries. We are now in our fourth week, but you can still send your case study at early bird pricing till 22 March. Enter now at www.ipra.org .
Blockchain in PR
I recently stumbled on a note I kept in my online archives about blockchain technology and did some research on how this technology will, and already is, impacting our profession. It will soon be published as an ITLE.
Hope all is well on your end of the world dear colleagues, till next time, be safe.
Philippe Borremans
President 2021
Share on Twitter
Share on Facebook