Former IPRA President Loula Zaklama honoured by Egypt's Head of State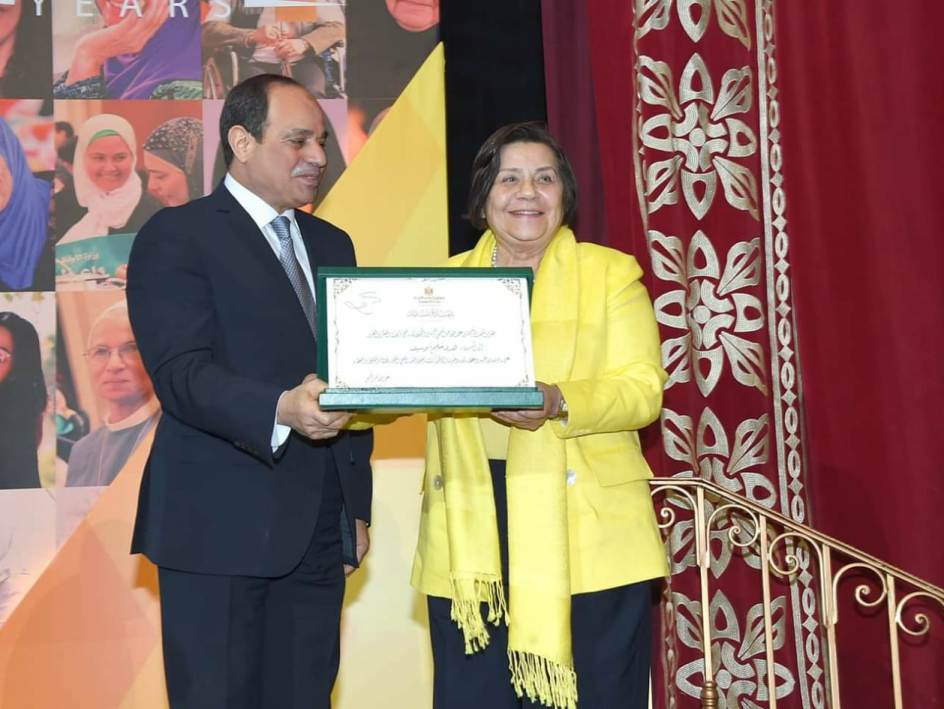 (Comments)
4 years, 7 months ago
At a ceremony held in the Presidential Palace in Cairo, Egypt's head of state, President El Sisi, honoured Loula Zaklama as a brilliant role model for women. Loula is the founder of Egypt's first communication agency Rada Research and Public Relations. She was IPRA President in 2006 and is now an IPRA Member Emeritus.
Loula commented "During my career path, I have earned local, regional and international awards, but being recognised by President El Sisi is a unique honour."
Egypt is determined to enhance the empowerment of women and currently has eight female ministers. Other women honoured as role models included ambassadors, academics, doctors and politicians.
---
Background to IPRA
IPRA, the International Public Relations Association, was established in 1955, and is the leading global network for PR professionals in their personal capacity. IPRA aims to advance trusted communication and the ethical practice of public relations. We do this through networking, our code of conduct and intellectual leadership of the profession. IPRA is the organiser of public relations' annual global competition, the Golden World Awards for Excellence (GWA). IPRA's services enable PR professionals to collaborate and be recognised. Members create content via our Thought Leadership essays, social media and our consultative status with the United Nations. GWA winners demonstrate PR excellence. IPRA welcomes all those who share our aims and who wish to be part of the IPRA worldwide fellowship. For more see www.ipra.org
Contact
International Public Relations Association Secretariat
United Kingdom
Telephone +44 1634 818308
Share on Twitter
Share on Facebook